As one of the world's most remote island chains, the Phoenix Islands — located within the Republic of Kiribati in the heart of the Pacific Ocean — comprise an island archipelago and ocean wilderness area of immense global value. One of Earth's last intact oceanic coral archipelago ecosystems, Kiribati's eight islands boast unique coral reefs and globally-important bird populations. In fact, more than 120 species of coral and 514 species of reef fish have been identified (including several new species) with unique assemblages reflecting the islands' remoteness in the central Pacific. The coral-reef-based ecosystem, unlike most of the reefs in the world today, is healthy with an abundance of key marine species seldom encountered elsewhere.
With a number of emerging threats, however, isolation can no longer be relied upon to conserve these islands. Vulnerability to climate change — including sea level rise and ocean acidification and warming — and increasing global pressure on tuna resources put the existence of the Phoenix Islands and the well-being of Kiribati's people in jeopardy.
CI supported the Kiribati government's 2006 declaration of the Phoenix Islands Protected Area (PIPA), and since then, we have partnered in the design, establishment and implementation of the 408,250-square-kilometer protected area (157,626 square miles or about the size of California) — right in the midst of the world's largest remaining tuna fishery. Since Kiribati first envisioned the PIPA, CI has supported a number of pivotal steps along the way to full implementation, including legal designation in 2008; the creation of a conservation trust in 2009; five scientific expeditions; designation as the world's largest and deepest UNESCO World Heritage site in 2010; and restoration of three of the eight islands. We also continue to leverage partnerships and investment with the New England Aquarium and Kiribati's leadership. The region's first large-scale marine protected area, PIPA is recognized as the founding site in the Pacific Island Forum Leaders' Pacific Oceanscape — and has generated a sea change in how we view our oceans.
Management plan
CI and partners are currently supporting implementation of the PIPA's first management plan (2010-2014) and have helped establish a local PIPA team in Kiribati to lead this work. The plan follows a phased approach and focuses on the core operation and capacity building needed, as well as on key strategic issues such as island restoration, fisheries management and tourism development. In the first phase, full protection of 80% of the island's priority lagoon, reef and offshore areas has been achieved, an area of more than 12,000 square kilometers. A new management plan is in development for post-2014, and the PIPA will close to all commercial fishing at the end of 2014.
Conservation contract
To enable effective management of the PIPA and the conservation measures needed, the PIPA partnership has pioneered a market-based contractual approach, another global first for this large-scale marine protected area. The contract will go into effect on January 1, 2015, on the heels of the closure to all commercial fishing, another first for developing nations. This innovative contract reflects the strong partnership and long-term commitment CI has to the PIPA.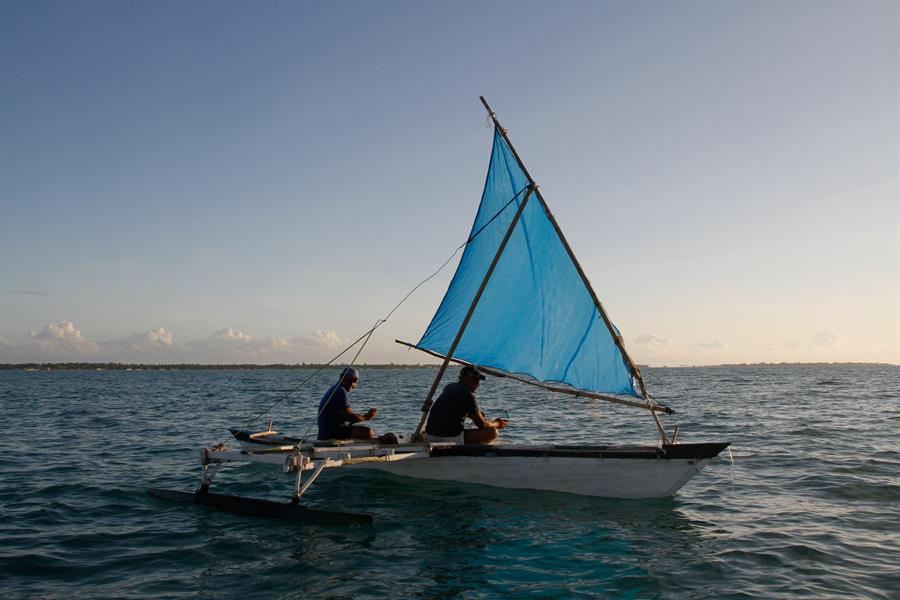 &copy CI/Peter Stonier
Phoenix Islands Protected Area Trust
Kiribati has few viable paths toward economic development given its lack of resources, small home market, limited infrastructure and remoteness from external markets. Like many other island nations, its wealth lies within its waters — all 3.5 million square kilometers (1.4 million square miles or an area roughly the size of India). Revenue from commercial fishing and licensing amount to almost half of its national income, and fishing fleets from South Korea, Japan, China and the United States pay licensing fees to operate in Kiribati's territorial waters. However, due to its large span and limited monitoring capacity, Kiribati also loses untold millions of dollars of income per year from illegal, unreported and unregulated fishing in its surrounding ocean waters.
With support from CI's Global Conservation Fund (GCF), the PIPA partners (the Government of Kiribati, the New England Aquarium and CI) established the PIPA Conservation Trust, a non-governmental organization established under the laws of the Republic of Kiribati. Its primary objective is to provide long-term sustainable financing for the conservation of terrestrial and marine biodiversity in the PIPA. The trust is governed by its board of directors appointed by the PIPA partners. With contributions from GCF and the Government of Kiribati, the trust has an endowment of US$ 5 million and aims to add another US$ 8.5 million by 2015.
© CI/photo by Peter Stonier
By the numbers
>$4 million investment
Since 2003, annual GCF grants totalling over US$ 4 million have provided a vital boost to the Phoenix Islands Protected Area Conservation Trust and partners.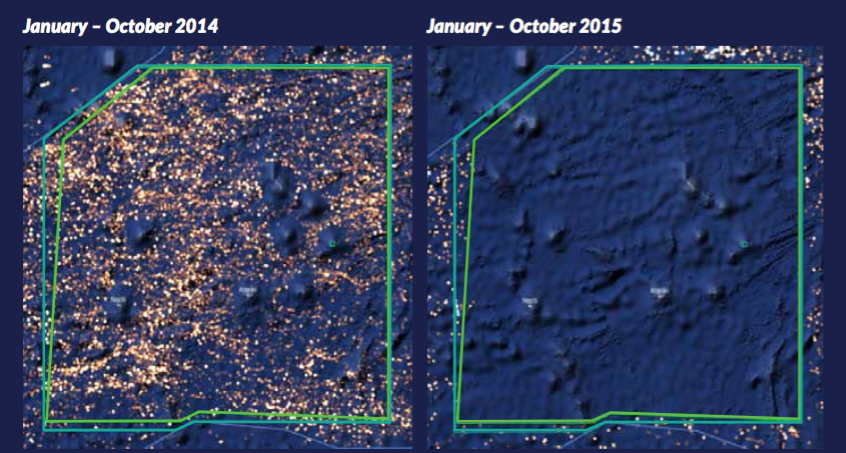 &copy Global Fishing Watch
Satellite and ship-tracking technology bring good news for a California-sized swath of ocean. Read more »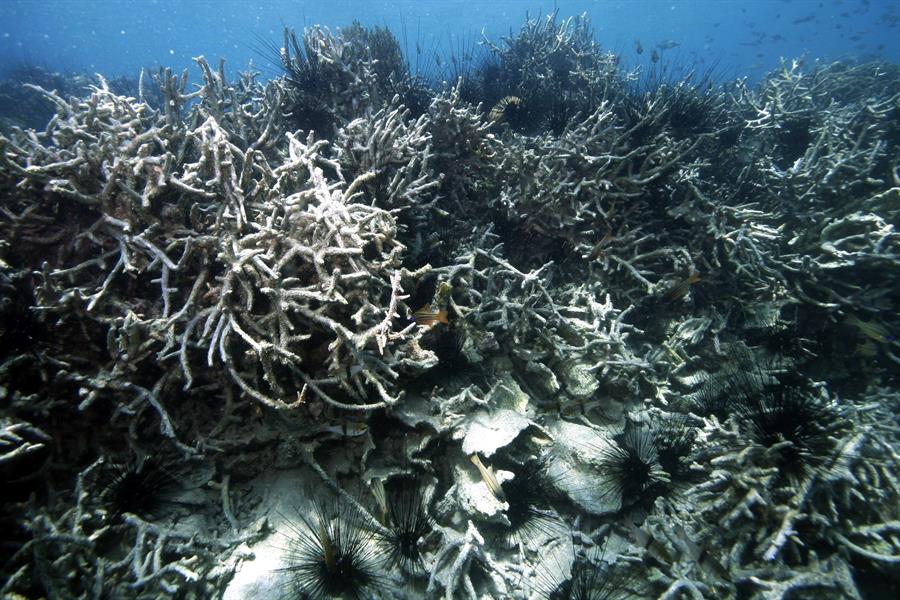 &copy Lasti Kurnia/Marine Photobank
A remote strand of Pacific islands represents an "experiment" in how coral reefs can recover from widespread bleaching. Read more »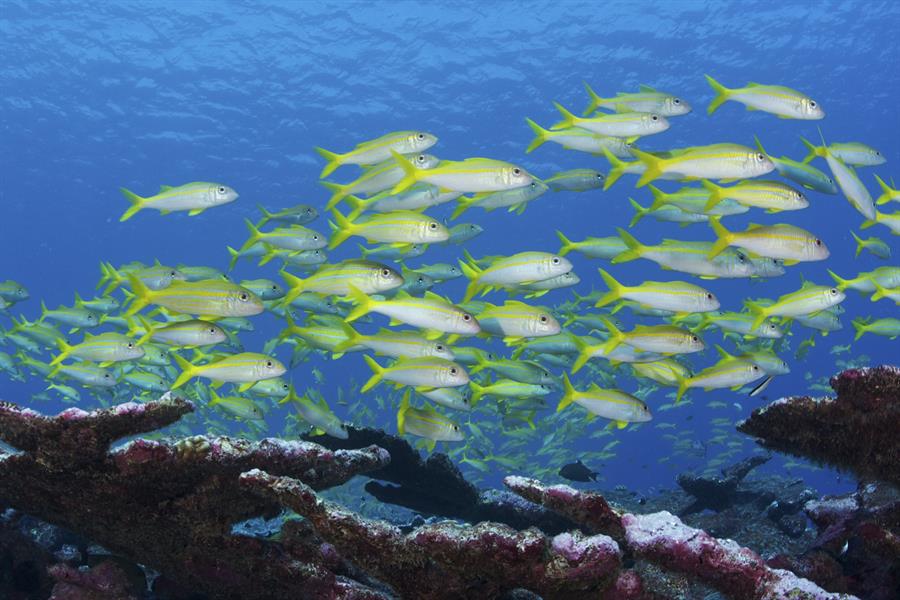 &copy Keith A. Ellenbogen
If we fail to conserve World Heritage Sites, how can there be any hope that we can save the rest of our natural world? Read more »