Pe​​ople need nature to thrive, and nowhere is that more evident than in Africa.
The last large source of arable land, minerals and fossil fuels, it is also one of the least-equipped to manage and protect its resources sustainably. The continent's population and economies are growing, but often at the cost of its "natural capital" — that is, the forests, fresh water, soil and wildlife that its people rely on.
Africa is at a tipping point.
Conservation International has worked in sub-Saharan Africa since 1990 and has protected 570,000 square kilometers (220,000 square miles). Across the region, Conservation International is engaging African leaders, working with local communities and helping to evaluate the true value of the region's natural resources.
Of the world's 20 countries most vulnerable to agricultural production loss due to climate change, 16 are in Africa.
80% of the African population is dependent on agriculture for their livelihoods.
The current population of nearly 1 billion people in Sub-Saharan Africa is expected to double in the next 40 years.
Our role
Conservation International seeks to break the cycle of the erosion of Africa's natural capital and its people's well-being by contributing to a new development paradigm where growth embraces, not erodes, nature, and where nature is valued, protected and managed for the benefit of human wellbeing. This strategy is built on three objectives:
Protect Africa's 'natural capital'
We are working with African countries to protect nature by identifying and protecting key natural habitats and wildlife critical for fresh water, food security, climate security, and economic and social prosperity; integrating the value of nature into decision making; and combating the illegal wildlife trade, which undermines economic growth and security.
Support sustainable production of food and energy
Africa is expected to grow by an estimated 300 million people over the next decade; meanwhile, 50 of the continent's 54 economies will soon rely heavily on resource-extractive activities such as oil and mining. We are working to help Africa grow by feeding its population, extracting resources, and producing energy in an economically viable and sustainable way.
Promote effective governance and investment by integrating nature into development plans
No conservation efforts in Africa will be sustainable unless the value of nature is taken into account in development decisions. We seek to ensure that public and private investments, policies, markets and infrastructural developments promote the protection of nature. This includes integrating nature into regional and global agreements such as the Sustainable Development Goals and the Paris Agreement.
What can you do?
Help us bring communities and leaders together for conservation, in Africa and all over the world.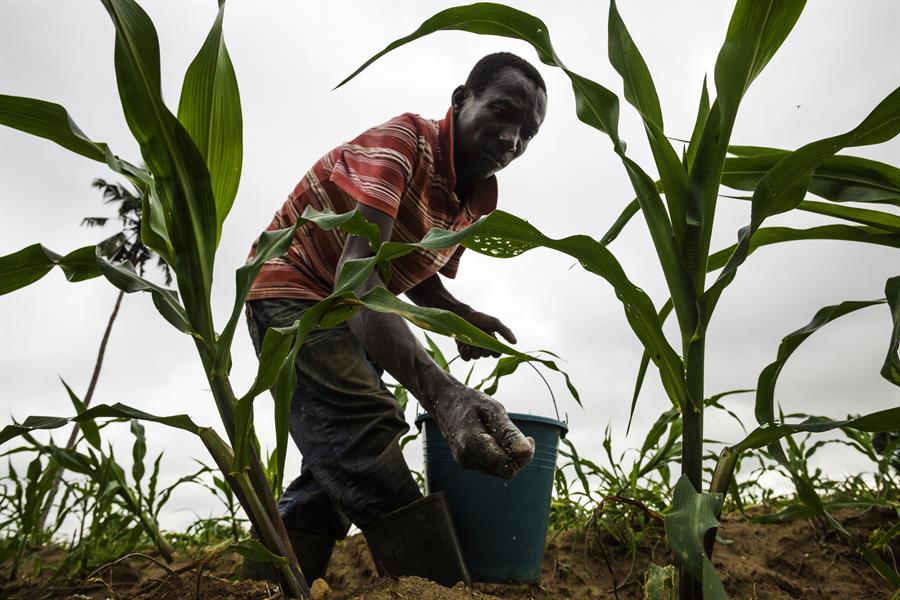 &copy Benjamin Drummond
The Gaborone Declaration for Sustainability in Africa is an African-led initiative of countries committed to a new model of development that brings the value of natural resources to the center of all economic decision-making, and takes into account the vital role natural capital plays in promoting sustainable development.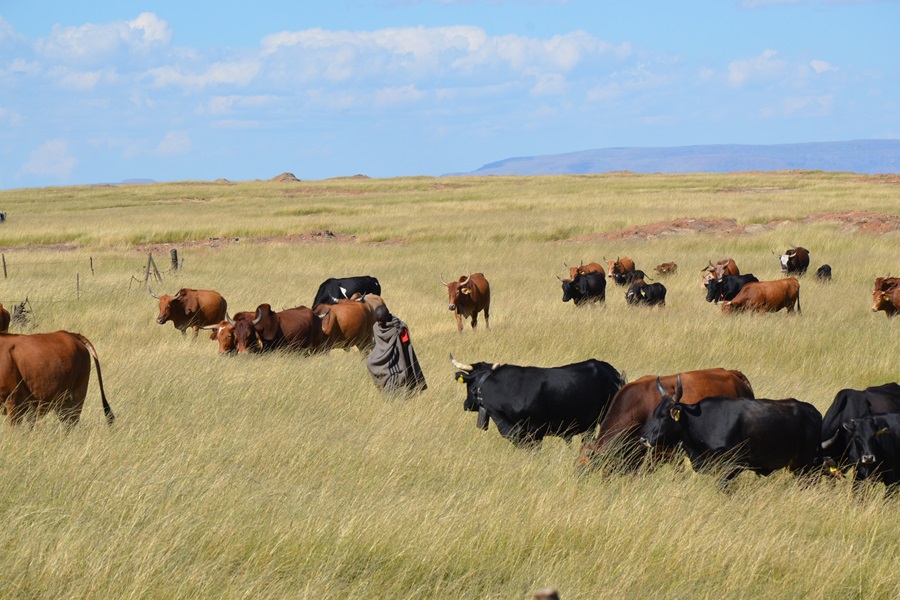 &copy Tessa Mildenhall
In South Africa, our innovative business model, Meat Naturally Pty supported by the UCLA Anderson School of Business, uses ecological science, a government job creation program, and market interest in sustainable meat, to implement communal grazing systems that result in improved water and food availability. The business model is based on training herders and supporting market access in a way that improves livestock condition, croplands, and rangeland ecosystems, and, by working at scale, ensures formal private sector markets sustain it. The overall goal of the program is to ensure that red meat production in South Africa supports biodiversity conservation and healthy ecosystems for long-term benefits of people and nature.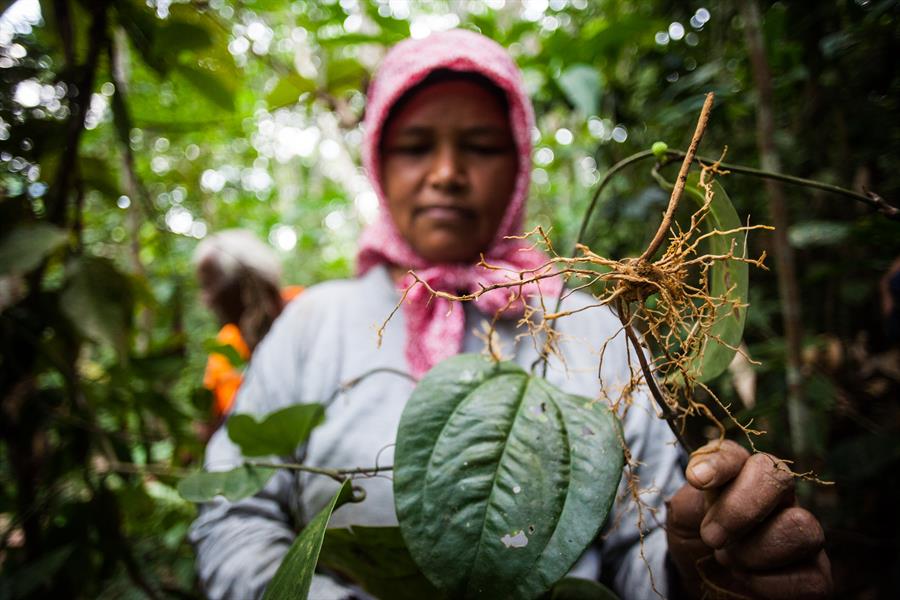 &copy Benjamin Drummond
We co-developed and co-manages the development of a monitoring system called Vital Signs that helps farmers in Africa to be productive without depleting the natural world they depend on. Vital Signs provides diagnostic tools and near real-time data on factors such as precipitation and soil health to help farmers and governments adapt their practices to the changing climate. Vital Signs is creating a "gold standard" environmental monitoring system and a global public good that is open and accessible to all.
&copy Robert Caputo /Aurora Photos
Wildlife trafficking threatens iconic species, economies and global security. Valued at billions of dollars a year, the illegal trade has a direct connection to organized crime and terrorism. We work with communities, governments and partners at all levels to secure and protect habitat; support enforcement, regulation and policy efforts; and educate consumers.
&copy Robert Harding Picture Library Ltd/Alamy Stock Photo
Climate change threatens to upend Africa's food security and livelihoods. With the Resilience Atlas, policy makers in East Africa and the Sahel have a powerful new tool for understanding the extent and severity of climate-related stressors on economies and ecosystems, and how countries can build resilience to these impacts.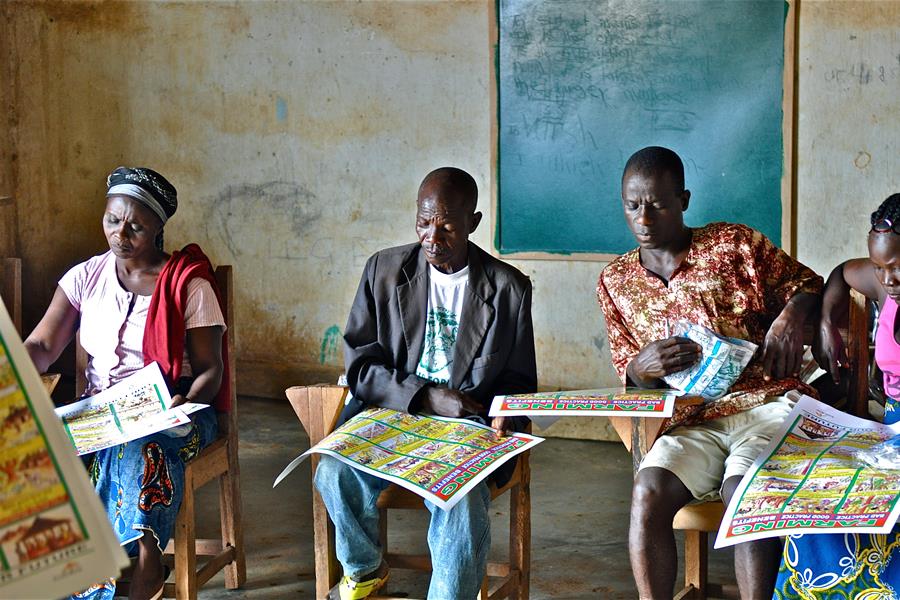 &copy CI/photo by Bailey Evans
Community-based conservation in Liberia
We create "conservation agreements" with communities in Liberia to provide jobs, skills training and livelihood development in exchange for communities' commitment to conserve ecosystems. This model is providing much-needed development to communities and delivering better conservation results. By ensuring that nature is valued by rural communities, we are slowing shifting cultivation, reducing hunting pressures, and increasing monitoring in and around key forest and mangrove areas.
&copy Art Wolfe/www.artwolfe.com
Madagascar has lost over 90% of its original forest — to devastating effect. We have been working in the country, supporting local communities in sustainable management practices, namely in the Ankeniheny-Zahemena and Ambositra-Vondrozo Corridors, for 20 years. Projects have included forest surveillance and monitoring, providing financing and technical support to members of the local community, and developing a carbon credit system validated by the Rainforest Alliance, as an alternative livelihood and sustainable financing mechanism development.
To help African farmers, making big data fit in...

© Benjamin Drummond

5 things you didn't know about wildlife...

© CI/photo by Frank Hawkins

The direct connection between nature, national...

© UNICEF/Flickr Creative Commons

Protected areas DO save wildlife: Just ask these...

© Courtesy of TEAM Network and Smithsonian Tropical Research Institute
Protect Nature
Just announced: Every dollar 3X MATCHED, up to $16,500, to support sustainable development that helps communities thrive economically while protecting nature