REDD+
Reduced Emissions from Deforestation and Forest Degradation, plus the role of conservation, sustainable management of forests, and the enhancement of forest carbon stocks
About 11% of human-caused greenhouse gases come from the destruction of tropical forests. REDD+ is a system being designed by the United Nations Framework Convention on Climate Change (UNFCCC) to reduce these emissions.
Under REDD+, countries and landholders that protect and restore forests are rewarded by developed countries. (For example, a community could receive REDD+ funding, or training to improve yields from existing farmland, in return for avoiding the clearing of standing forests.)
Our role
Conservation International develops REDD+ projects that are proving that REDD+ can work. We use the lessons we learn from these projects to help design policies that will expand the use of REDD+ around the world.
We demonstrate that REDD+ works
Stopping deforestation must be a part of society's solution to climate change, and REDD+ can be a part of the solution to deforestation. Conservation International works on the ground with local communities, governments, scientists and other partners to implement REDD+ activities that effectively achieve emissions reductions — while benefiting people and protecting the forests that people, plants and animals all depend on.
We make REDD+ work for people
REDD+ will only be successful if it provides benefits to local people and local environments. Conservation International engages with policymakers at all levels to help ensure that REDD+ is designed with strong local participation — and that it delivers multiple benefits to people. In fact, Conservation International was a major contributor in the development of standards designed to help REDD+ projects deliver benefits not just to the climate, but also to communities.
We build the capacity to implement REDD+
For REDD+ to be successful, a wide range of people, from local communities to government leaders, must understand how it works. Conservation International is a world leader in providing REDD+ training. We help design approaches to REDD+ that engage the people the mechanism will affect, that are scientifically sound and that are consistent with globally-recognized best practices.
© CI/photo by Olaf Zerbock
By the numbers
373,832 hectares of at-risk tropical forest protected
Conservation International's REDD+ projects have protected 373,832 hectares of some of the most important forests on Earth in places like Madagascar and Peru.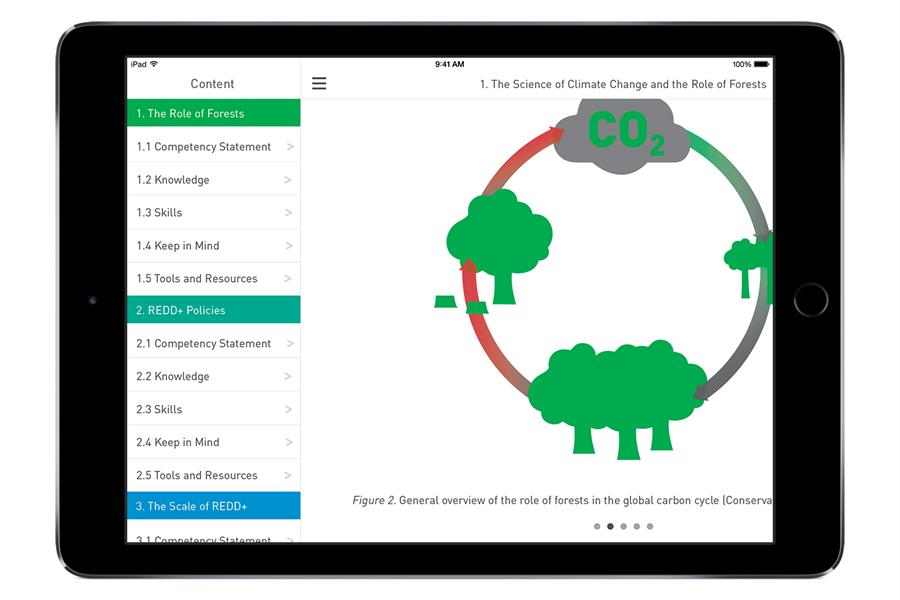 &copy CI
Forest-dependent communities, government staff, scientists and other partners all need comprehensive information to effectively engage in the design and implementation of REDD+ activities. Recognizing this, members of the Alliance for Global REDD+ Capacity — led by Conservation International — created The Knowledge and Skills Needed to Engage in REDD+: A Competencies Framework, a single reference that helps readers quickly understand key concepts, policy benchmarks, skills, tools and resources for 10 specific REDD+ topics. Now in a user-friendly app format with simple navigation, the content can be frequently updated to keep pace with evolving REDD+ policy and financing.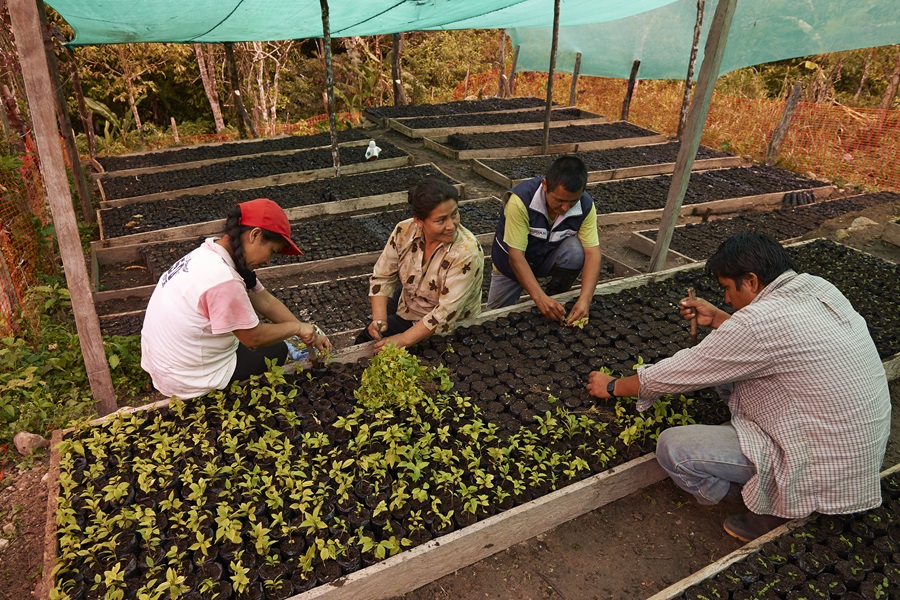 &copy Thomas Muller
Despite being part of the Peruvian national system of protected areas, the Alto Mayo Protected Forest is highly threatened by ongoing deforestation. While the area is rich in biodiversity and critical for water supply for local communities, illegal settlers have been clearing land for agriculture, reducing wildlife habitat and destroying forests. Conservation International is working with small farmers to change from slash and burn practices to more sustainable activities — like growing coffee under the shade of healthy forests. Under this project, designed and validated using best practice REDD+ standards, we are working with more than 700 families who understand the importance of the forest for water. These families are committed to stopping deforestation and reducing the impact of their agricultural activities.
Implementing forest conservation in Peru's Alto Mayo region
http://www.conservation.org Conservation International is working with businesses to reduce their Carbon footprint by investing in standing forests. See how this is being worked out, in collaboration with Disney, in the Alto Mayo Protected Forest in Peru. Follow CI on Twitter: http://www.twitter.com/ConservationOrg Follow CI on Facebook: https://www.facebook.com/conservation.intl