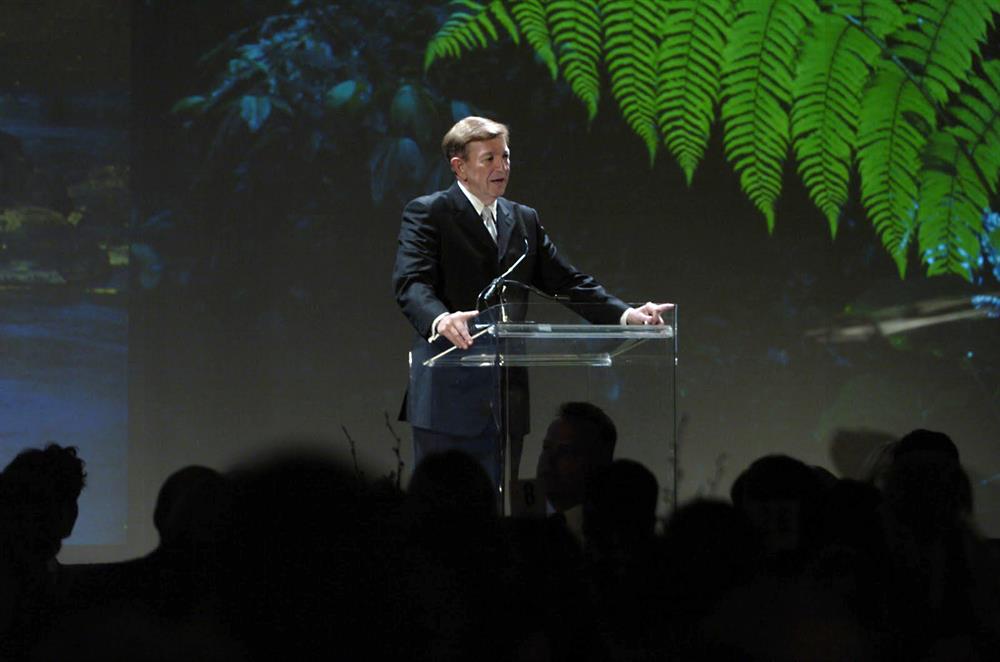 From Deloitte and Starbucks to Nike and Disney, Orin Smith was a leader at some of the world's best-known brands. What he will be most remembered for, though, is his commitment to a people-first philosophy that included forward-thinking views on conservation and the environment.
Smith, an active member of the Board of Directors of Conservation International for nearly 18 years, passed away March 1.
Along with Starbucks CEO Howard Schultz, Smith helped cement Starbucks' firm belief in "transparency, dignity and respect," enshrined in the company's mission statement.
Under Smith's leadership, Starbucks rocketed from promising player on the Seattle coffee scene to global java juggernaut, swelling from fewer than 50 stores to more than 10,000. Business Week named him one of 2004's Best CEOs in America, and Harvard University gave him its Alumni Achievement Award, the school's highest honor.
"Many people would say that we paid our people and our coffee growers more than we had to, that we offered benefits that weren't necessary, that we invested too much in our communities," Smith said in 2016. "Our philosophy was that we needed to take care of our people. And if we were able to do so, they would be inspired to take care of the customer. And the customer would take care of the company."
While at Starbucks, Smith partnered with Conservation International to draft the Coffee and Farmer Equity (C.A.F.E.) practices, a rigorous set of guidelines for growers that ensure the ethical and environmentally responsible sourcing of coffee. To this day, Starbucks is one of Conservation International's most steadfast partners, and 99% of Starbucks coffee is still sourced through C.A.F.E. practices. Smith would go on to reinforce his commitment to conservation by joining the Conservation International board in 2000.
Smith's philanthropic legacy will live on in his hometown of Chehalis, Wash., where he donated generously to local causes. His environmental legacy continues to benefit Conservation International and local communities around the world who rely on nature to thrive.
For decades Orin committed himself to Conservation International by providing wisdom, love and thoughtfulness to our work.

Peter Seligmann