​Northern Kenya'​s Namunyak Wildlife Conservancy is a place worth saving — for elephants, for wild habitat and for people.
Why our work is important
In the Namunyak Wildlife Conservancy in northern Kenya, the fate of elephants and people is intertwined — the threats they face, they face together. Poaching and habitat loss don't just hurt elephants; they hurt the livelihoods of the local Samburu people and other tribes that call this landscape home.
Now, an opportunity is arising to establish a model of sustainable community-based conservation at an unprecedented level in Kenya — and beyond.

© Ross Hinkle
The Sarara Initiative is charting a new course for sustainability in East Africa by protecting Africa's iconic landscapes, enabling communities to benefit from wildlife and maintaining cultural traditions and reliance on nature.
The Initiative is a visionary partnership between Sarara, Northern Rangelands Trust, the Reteti Elephant Sanctuary and Conservation International. It focuses on Namunyak's 850,000 acres (an area larger than Yosemite National Park), with a potential reach of millions of acres of wild country stretching from Lake Turkana, down to Mount Kenya and out to the Indian Ocean.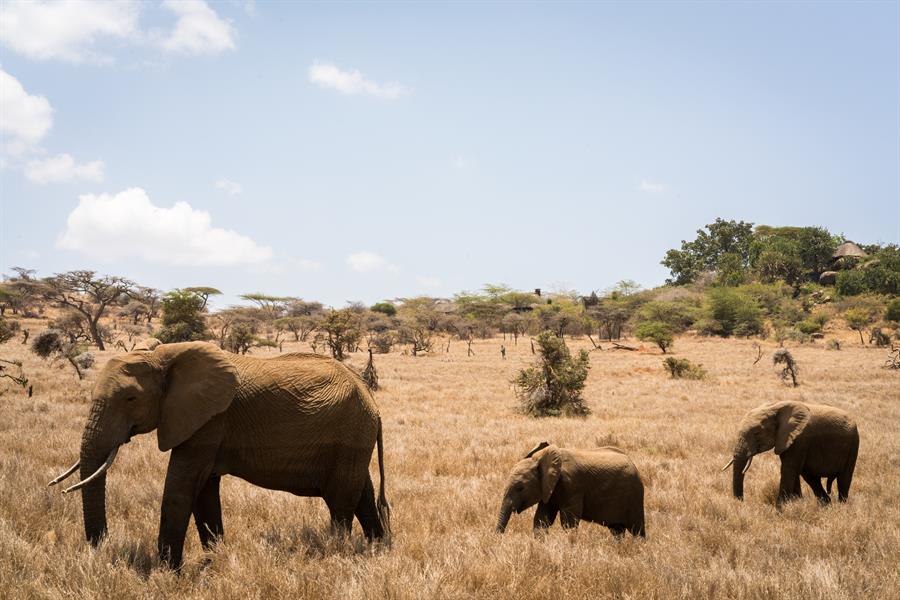 &copy Ross Hinkle
Outside of the Maasai Mara National Reserve, the Namunyak contains higher populations of large mammals than any other landscape (protected or unprotected) in Kenya — including the second-largest elephant population in the country, with more than 6,300 individuals.
Yet Africa's iconic wildlife and its peoples' livelihoods are under threat from poachers who target elephants, rhinos and other high-value trophies. Wildlife crime jeopardizes economic prospects while fueling slavery and armed conflict. As these species near the brink of extinction, so, too, do diverse landscapes that have survived since our species was born.
We must find a new way.
Our solutions
The Sarara Initiative focuses on three efforts with clear outcomes and benchmarks:
Ensure security for wildlife and people in the Namunyak Wildlife Conservancy
Expand community tourism infrastructure to increase revenue from wildlife
Drive towards long-term sustainability via market mechanisms including carbon and cattle
With the creation of a dedicated rapid-response mobile wildlife enforcement unit in the Namunyak Wildlife Conservancy, we can make the landscape truly safe for elephants and people. ​The initiative will produce an increase in revenue — primarily through tourism and the Reteti Elephant Sanctuary — for community investments including schools, clinics and businesses. Critically, the Initiative helps secure long-term funding by mapping and valuing the area's essential "natural capital" — the sources of the benefits that nature provides, including fresh water, carbon storage and biodiversity.
&copy Ross Hinkle
To fight poaching, more boots on the ground
The park ranger units that support anti-poaching efforts are stretched thin across a vast landscape — that's why a key component of the Sarara Initiative focuses on getting more boots on the ground.
Already, Conservation International and NRT have established a new, 13-man mobile ranger team of highly trained Kenyan National Police Reservists in the Namunyak Wildlife Conservancy. There is no typical day in the life of a ranger: They could be waiting for poachers in ambushes, connecting veterinary help to wounded elephants or giving evidence in court.
Our measures of success will be a decrease in wildlife poaching, cattle theft and road banditry, and an increase in conservation awareness and overall stability.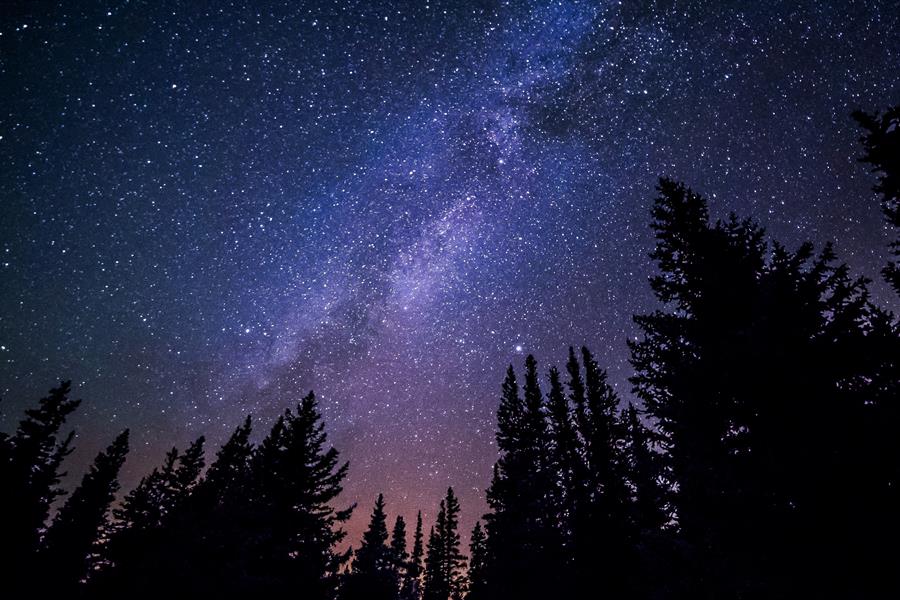 &copy Ryan Hutton
Expand community tourism infrastructure to increase revenue from wildlife
To expand community profits from ecotourism, Conservation International is supporting the planning and construction of seasonal Sarara Treehouses, treehouse-style structures where visitors can fall asleep to starry nights in the Mathews Mountains; and a new, private Sanctuary House overlooking the Reteti Elephant Sanctuary.
The first community-owned elephant sanctuary in East Africa, Reteti provides a place for injured elephants to heal and a home for elephants orphaned by poaching. Read our blog to learn more from Reteti co-founder Katie Rowe and donate today to protect elephants.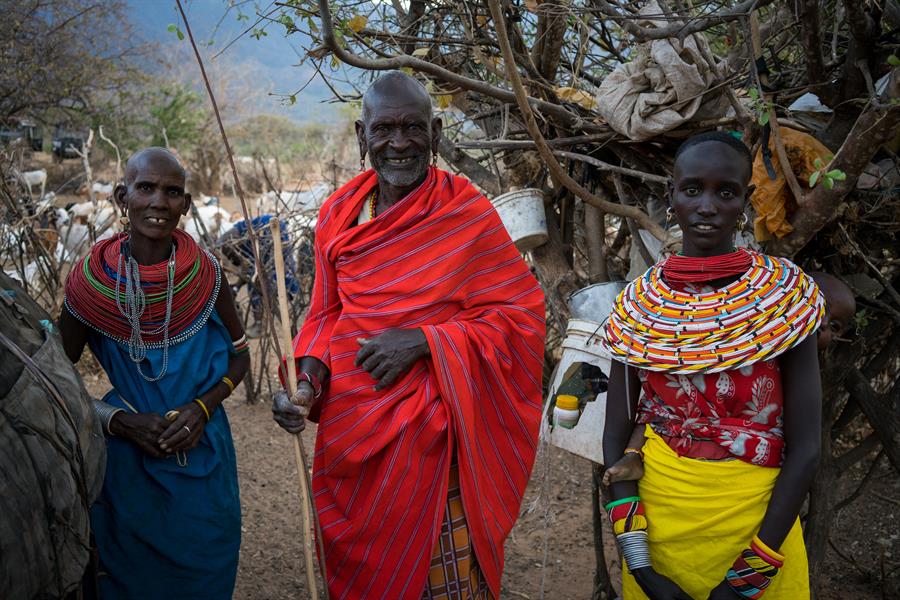 &copy Ross Hinkle
Working with communities to achieve long-term sustainability
The elephant's importance coupled with its extreme vulnerability is emblematic of a bigger challenge playing out in Kenya today. While poaching attracts global attention, the habitat damage that is destroying this landscape — and the livelihoods of the people who depend on it — is often overlooked.
We have completed initial research into the key drivers of rangeland degradation and obstacles keeping the region's livestock from market, and are awaiting final recommendations that will inform our next steps in creating pilot projects in Namunyak and the surrounding area.
How you can support Sarara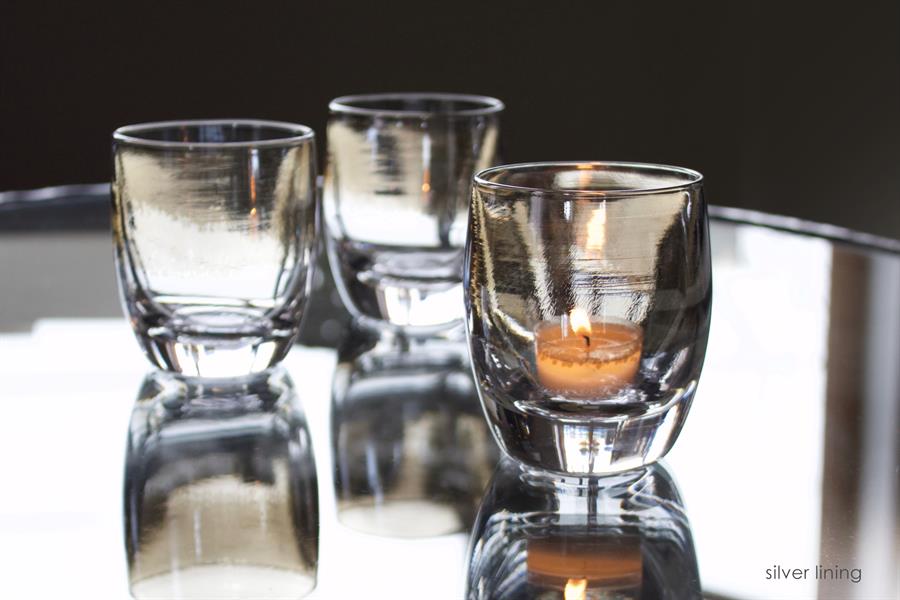 &copy glassybaby
glassybaby — maker of one-of-a-kind, hand-blown, 100% sustainable glass votives and drinking glasses — has partnered with Conservation International to bring hope and healing to our planet. The company donates 10% of sales of its signature votives — "silver lining," "lucky penny" and "home" — in support of our elephant and wildlife conservation initiatives in Kenya. The glassybaby contribution will support our work with the Namunyak Wildlife Conservancy and the Reteti Elephant Sanctuary, which provides a safe place for injured elephants to heal and a home for orphaned elephants affected by poaching and the ivory trade.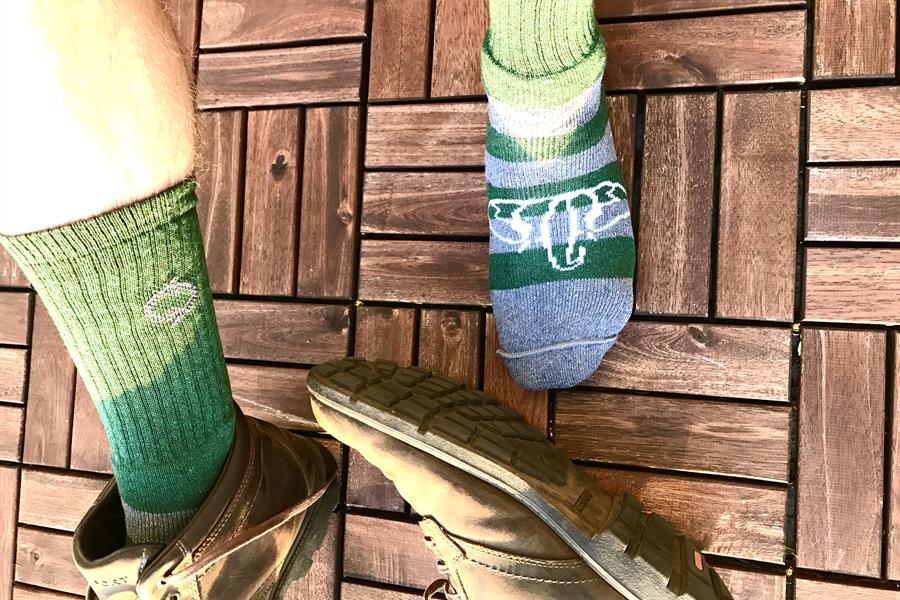 &copy OsomBrand
Osom Brand, a sustainably-minded clothing company, has custom-designed and donated 1,000 pairs of upcycled socks for wildlife rangers in support of our elephant and wildlife conservation initiatives in Sarara (Kenya) and beyond. The thoughtful design of the "Wildlife Ranger" socks provides maximum comfort, support and protection to the rangers in every step they take on their journey to protect wildlife threatened by poaching in sub-Saharan Africa.
5 important facts about wildlife trafficking

© CI/photo by Frank Hawkins

To save elephants, it takes a village

© Charlie Shoemaker

Animal trafficking a roaring success for criminals

© CI/photo by Emilie Verdon

Our critical allies for elephants

© Jon McCormack

The most valued anti-poaching gear for rangers

© Charlie Shoemaker

A call to end the ivory trade, led by Africa

© Ian Lenehan