Every day, dozens of elephants are lost to human-wildlife conflict, accidents or poaching. It's up to us to stop the ivory trade and protect these majestic animals.
The illicit trade in endangered animals and plants — from elephant ivory to rhino horns to illegally logged hardwoods — has an even darker side. There is mounting evidence that this trade is a source of funding for organized crime and global terrorist networks, to the tune of ​US$ 10 billion a year. Wildlife trafficking doesn't affect the security of just one habitat or one species​ — it affects the security of us all.
What are we doing about it?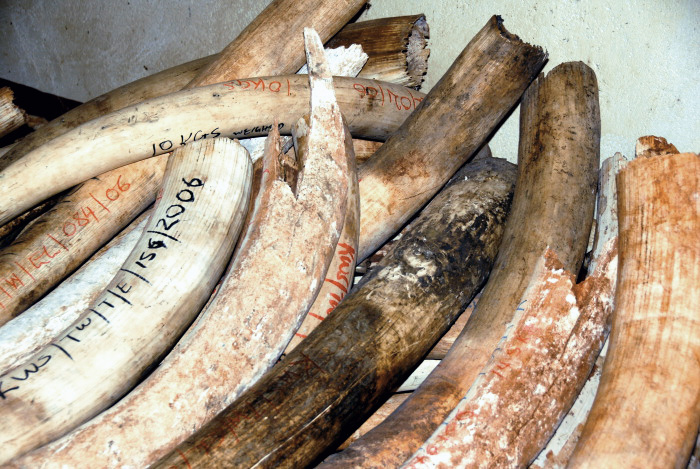 &copy International Fund for Animal Welfare Animal Rescue
Promoting national and global security
Profits from wildlife trafficking benefit criminal syndicates and terrorist organizations, promote corruption and erode good governance. The illegal timber trade generates US$ 30 billion to US$ 100 billion annually, creating enormous economic distortions in global wood markets. Conservation International works to inspire action on the role of nature in promoting economic, national and global security; through its engagement with the U.S. government, Conservation International supports legislation like the recently enacted END Wildlife Trafficking Act.
LEARN MORE: The direct connection between conservation and global security
&copy Benjamin Drummond
Partnering to eliminate illegal wildlife poaching and trafficking
By partnering with governments, nonprofits, businesses and civil society, we promote a comprehensive approach to addressing the threats posed by wildlife trafficking. For example, seven international conservation organizations including Conservation International have come together to work with the Duke of Cambridge and the Royal Foundation through an effort called United for Wildlife. The purpose: to promote better protection of endangered wildlife, reduced demand for illegal wildlife products, improved law enforcement, engagement of the private sector and involvement of young people in conservation. Conservation International is the co-secretariat of the Elephant Protection Initiative, an organization that has been endorsed by 23 conservation groups, with a membership of 15 countries where African elephants range. We are also a member of the U.S. Wildlife Trafficking Alliance, a public-private initiative.
Learn more about United for Wildlife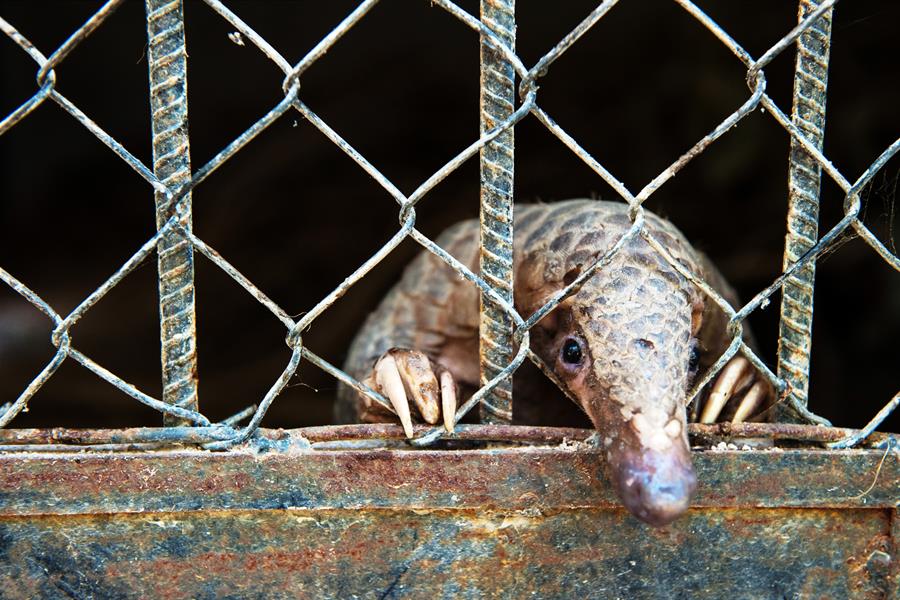 &copy Conor Wall
Rescuing trafficked wildlife
When laws against wildlife trafficking are enforced, illegal goods are usually confiscated. Most confiscated materials are donated to good causes or destroyed, but in the case of live animals or plants, returning to their country of origin or another placement option needs to be found. In Cambodia, Conservation International helped rehabilitate pangolins confiscated from illegal trade and prepare them to return to the wild. In Hong Kong, we helped to move almost 12,000 confiscated turtles to zoos in the United States and Europe. Conservation International continues to assist in arranging suitable destinations for the persistent stream of confiscated tortoises from Madagascar.
READ MORE: A "rehab center" for the world's most heavily trafficked animal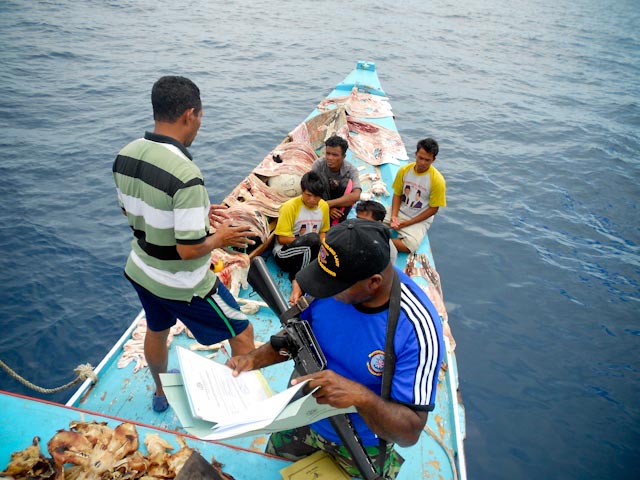 &copy CI/photo by Abraham Goram
Combating illegal fishing practices
Conservation International works to end illegal, unreported and unregulated fishing — a practice that harms ecosystems and economies alike. Illegal fishing represents as much as 29% of the documented global wild fisheries catch, with a market value as high as US$ 23.5 billion annually. Conservation International has also worked closely with the governments of eastern Pacific nations to eliminate the cruel and wasteful practice of shark finning.
READ MORE: Working to save a "jewel of the Pacific Ocean"
Donate
Donate to Conservation International to help protect the planet we can't live without.
Say no to illegal wildlife products
Understand where your food, pets, ornaments, apparel and materials come from. If you're in doubt, don't buy them.
© Rod Mast
Spread the word
Tell the world that keeping diverse wildlife out of the hands of poachers benefits us all.
© Rod Mast
Happy World Wildlife Day
Around the world, wildlife is under threat from poachers, climate change and habitat destruction. Be one of 52 people who acts today to protect wildlife and restore their habitats.