Nature provides vital, unmatchable and ongoing returns to all of humanity. An investment in our planet is an investment in our future.
We can't protect our lands, waters an​d other natural resources without long-term financial commitments. That's why Conservation International works to find innovative, successful and lasting ways to fund conservation.
Alongside our ​partners, we're establishing endowments that fund protected areas. We're helping to relieve countries of their debts in exchange for investments in important ecosystems. And we channel funds to partner organizations around the world — so they can find innovative ways to make conservation happen.
Secure healthy ecosystems
Conservation International works to find the funding to ensure that the most critical areas on Earth — places that provide us with our food, our water and more — remain intact. We set up trust funds for protected areas. We provide grants to help people maintain their water supplies. And we help finance work that protects regions rich with life — all to secure a future for Earth's most critical life support systems.
Benefit communities
Our funds directly benefit local communities — with far-reaching effects. Under "conservation agreements," for example, Conservation International works with communities that agree to patrol protected areas, stop illegal hunting and more. In return, communities receive benefits such as education, health services, wages and agricultural support. People everywhere benefit, too, in the form of a more stable climate and healthier ecosystems.
Generate jobs
Businesses of all sizes have an important role to play in conservation while they help grow our economies. Conservation International recognizes this important truth. We work with governments and the private sector to develop, and invest in, business models that generate jobs — while reducing pressure on nature and supporting balanced economic growth.
Effectively channel funding
Money might not grow on trees. But in the hands of the right people, it can help keep them standing. We channel funding from our donors into the hands of local organizations — groups that have the knowledge and the power to find solutions from the bottom up. We've invested more than US$ 250 million in such organizations — and we've been able to leverage that funding by bringing in another US$ 500 million from our partners. And we're just getting started.
http://www.conservation.org With its sights set on the future, Conservation International (CI) is committing to the long-term protection of the world's most valuable natural areas through funding that will last for generations. Follow CI on Twitter: http://www.twitter.com/ConservationOrg Follow CI on Facebook: https://www.facebook.com/conservation.intl
© Art Wolfe
By the numbers
50 million hectares protected
Conservation International has played a key role in creating 17 endowments for protected areas that collectively total US$ 135 million — including US$ 109 million from partners. These endowments support more than 50 million hectares (124 million acres) of critical ecosystems and the people who depend on them.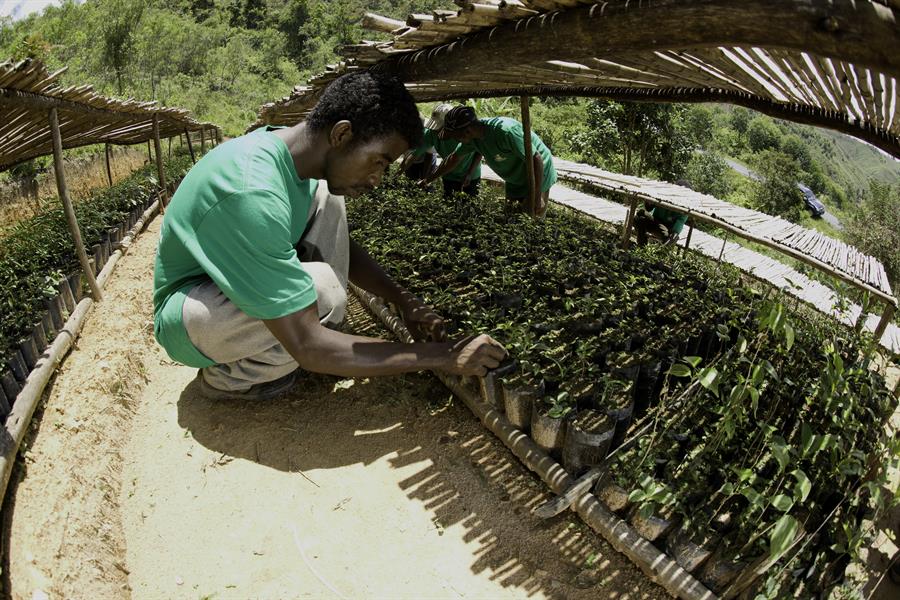 &copy Christina Mittermeier
Although their value to conservation and people's livelihoods is clear, small- and medium-sized sustainable enterprises often lack access to the startup financing that readies them for commercial investment. To bridge this gap, Conservation International launched CI Ventures — a new kind of responsible investment vehicle that deploys capital as low-interest loans and other financial resources to startup and growth-stage enterprises that operate in key conservation areas. The investments help businesses to upgrade their infrastructure, improve their operational capacity, obtain certifications or take other necessary steps to enhance their business value and attract larger commercial investments — and serve as a key anchor of "green" jobs to further our conservation goals in the region. As a revolving fund, CI Ventures will continuously reinvest the returned capital into conservation efforts.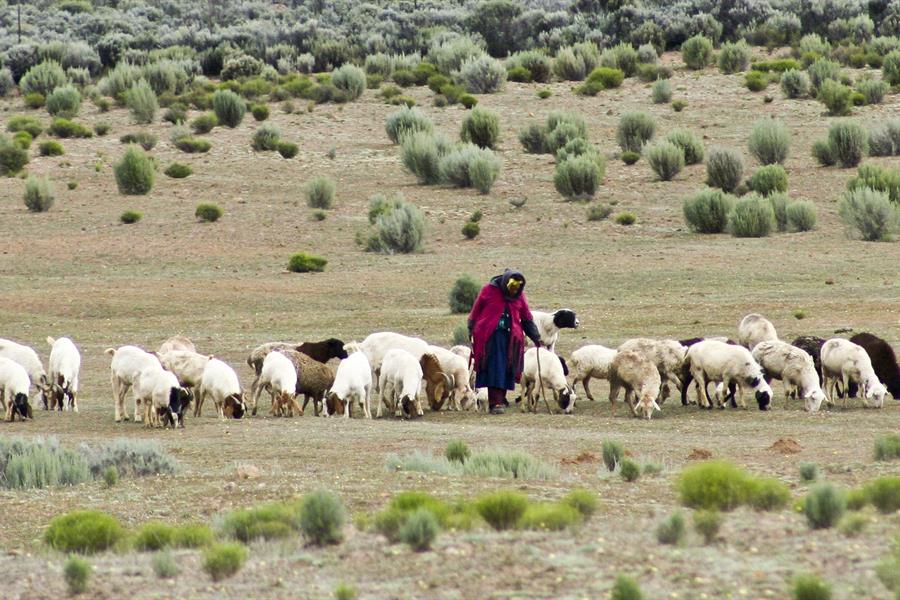 &copy Tessa Mildenhall
In many parts of the world, communities are using their land, water and other natural resources in unsustainable ways — simply because there is no economic alternative. When conservation offers concrete benefits to rural farmers and local communities, protecting the environment becomes an increasingly viable and attractive choice. CI's CSP works with locals who agree to protect their natural resources and the benefits they provide, in exchange for a steady stream of compensation from investors. Read more about CSP »
&copy Keith A. Ellenbogen
Made possible by a grant from the Gordon and Betty Moore Foundation, the GCF gives local communities, nonprofits and governments the financial and strategic assistance they need to protect their biological riches. Since 2001, the GCF has protected more than 80 million hectares (197 million acres) around the world and contributed more than US$ 1 million in wages to local economies. Read more about GCF »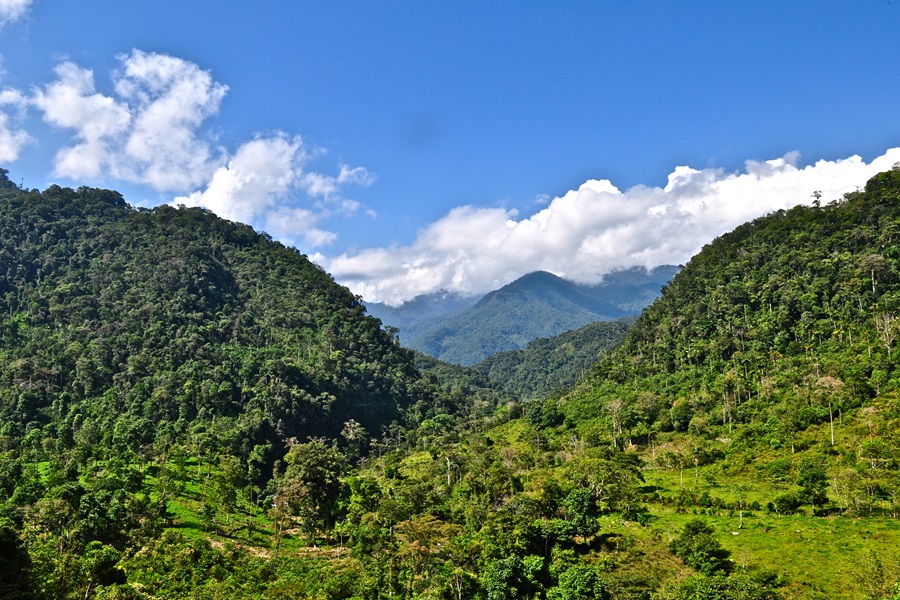 &copy CI/photo by Bailey Evans
Protecting Earth's standing forests is one of the most immediate and cost-effective ways to fight climate change. Conservation International's Carbon Fund helps by awarding grants that support low-emission business projects, provide incentives to stop deforestation and deliver tangible benefits to local communities. Working with the private sector, the fund also supports "carbon offsets," through which companies invest in projects that reduce CO2 emissions from deforestation. The Carbon Fund has become a leader in the field by channeling nearly US$ 20 million in carbon finance since 2009, resulting in emissions reductions that are the equivalent of taking more than 1 million cars off the road for a year. Read more »
&copy CI/photo by Aulia Erlangga
Conservation International is one of seven donors in the CEPF. This organization, founded in 2000, provides grants to communities, nonprofits and private sector partners that can help protect Earth's most biologically rich, yet threatened, regions. These regions, known as "hotspots," are also home to more than 2 billion people — many of whom are extremely poor and directly dependent upon nature for their survival. Read about CEPF »
&copy Benjamin Drummond
A great example of how Conservation International supports partners with technical support and funding is the Althelia Climate Fund, which brings much-needed private sector investment to projects that reduce deforestation as an integral part of global efforts to reduce CO2 emissions. Althelia investments focus on carbon projects that deliver environmental as well as economic benefits that improve the livelihoods of forest-dependent communities. In early 2015, Althelia repaid its loans totaling US$ 1.05 million, bringing Conservation International's largest and most successful monetary investment in a private sector partner to a close. The loans, extended by Conservation International's Global Conservation Fund, helped Althelia raise over US$ 120 million in investment capital — making it the largest private investor in natural capital. Conservation International will continue to partner with Althelia through our participation on its expert board and specific on-the-ground collaboration.
Conservation news
Breaking conservation news from around the world — straight to your inbox.
Donate now
Investing in nature starts with you.
Protect Nature
Just announced: Every dollar 3X MATCHED, up to $16,500, to support sustainable development that helps communities thrive economically while protecting nature