Global food systems are unsustainable. Rising demand for food and fiber is heightened by the challenges of biodiversity loss and climate change. Agricultural expansion – both commercial and small-scale – is by far the single largest driver of deforestation worldwide, accounting for 60 percent of all tropical deforestation.
Energy and natural resources put towards food that goes to waste account for 10 percent of global greenhouse gas emissions. Water insecurity presents another global challenge – agriculture is responsible for around 70 percent of water use, while 80 percent of people worldwide don't have enough water. In addition, climate change is increasingly impacting the resilience of smallholder farmers around the world, resulting in increased poverty within rural communities and a spike in climate migration.
Over the past 20 years, sustainability efforts have failed to transform agricultural production to deliver more positive outcomes for people, nature and our climate. The 2021 UN Food Systems Summit presents an important opportunity to capitalize on multinational momentum to build better, more resilient and sustainable food systems. The contribution of companies is needed now more than ever to deliver on our global biodiversity goals and truly shift to nature positive economies.

Next generation corporate commitments that are positive for nature, people and business.
For more than 30 years, Conservation International has worked to bring all stakeholders to the table — local and Indigenous communities, small scale producers, governments and the private sector — to conserve the nature humanity depends on.
To help transform food and land use systems at the commodity production level, we partner with businesses to make commitments, investments and business decisions that incentivize sustainable production and support the farmers, ranchers, herders and fishers who are critical partners in this transition.
Conservation International also works with the private sector to set science-based goals that align with planetary boundaries. By supporting companies' efforts to identify high value and high risk raw materials — and calculate the volume used for their business — we can estimate the land area required to produce those raw materials. This helps companies "right-size" the level of commitment and investment needed to achieve a positive environmental impact.
© Heng Wang
Walmart
In 2020, Conservation International worked with Walmart to establish a commitment to protect, restore or improve management of 50 million acres ( 20.2 million hectares) of land and 1 million square miles (2.6 million square kilometers) of ocean. This complements Walmart's commitment to achieve zero emissions in their operations by 2040 and reduce supply chain emissions by 1 billion metric tons by 2030.
© Starbucks
Sustainable Coffee Challenge
Conservation International convenes an alliance of more than 163 partners in the Sustainable Coffee Challenge, an industry-wide effort to drive action on sustainable sourcing, resilient supply, farmer and worker well-being, and forests and climate. In December 2020, the partners in the Challenge pledged to support a set of 2050 goals and intermediary 2025 targets. This includes a joint commitment to remove 1.5 gigatons of carbon by 2050, restore 1.5 million hectares (3.7 million acres) of tree cover and protect 500,000 hectares (1.2 million acres) of forest.
© Dean Fikar
Regenerative Agriculture
Conservation International and Kering established the Regenerative Fund for Nature. Over the next five years, this €5 million fund will support promising and innovative regenerative agriculture projects on 1 million hectares (2.4 million acres) around the world. Projects will increase the capacity of soils to sequester carbon, hold water and improve other elements of soil functionality while protecting, restoring and enhancing biodiversity, and supporting the livelihoods of farmers.
Conservation International also works to help companies translate their commitments and investments into action in the most important landscapes for production, nature, and climate. Recognizing that no company or commodity sector can transform food and land use systems on their own, we support place-based efforts to align the interests of all stakeholders – government, companies, civil society, local communities and producers – to demonstrate the potential for collective action to support government initiatives, strengthen forest conservation and management, create incentives for sustainable producers, and improve livelihoods for smallholders and local people.
© CI/photo by Tory Read
Coalition for Sustainable Livelihoods

In 2018, Conservation International and partners from government, private sector and civil society launched the Coalition for Sustainable Livelihoods (CSL) in North Sumatra and Aceh. CSL seeks to align landscape and supply chain efforts with existing national and regional platforms and policies. We do this by sharing lessons learned, leveraging funding and finance streams to support landscape interventions, and supporting development and facilitation of district initiatives.
CSL aims to create a critically needed pathway to scale sustainable production of crops — including coffee, oil palm, cocoa, and others — while also generating lasting social, economic and environmental impacts. This improves access for smallholder producers to markets seeking sustainable products and helps generate additional investments — ultimately creating sustainable commodity value chains as well as business and livelihood opportunities for the people of North Sumatra and Aceh.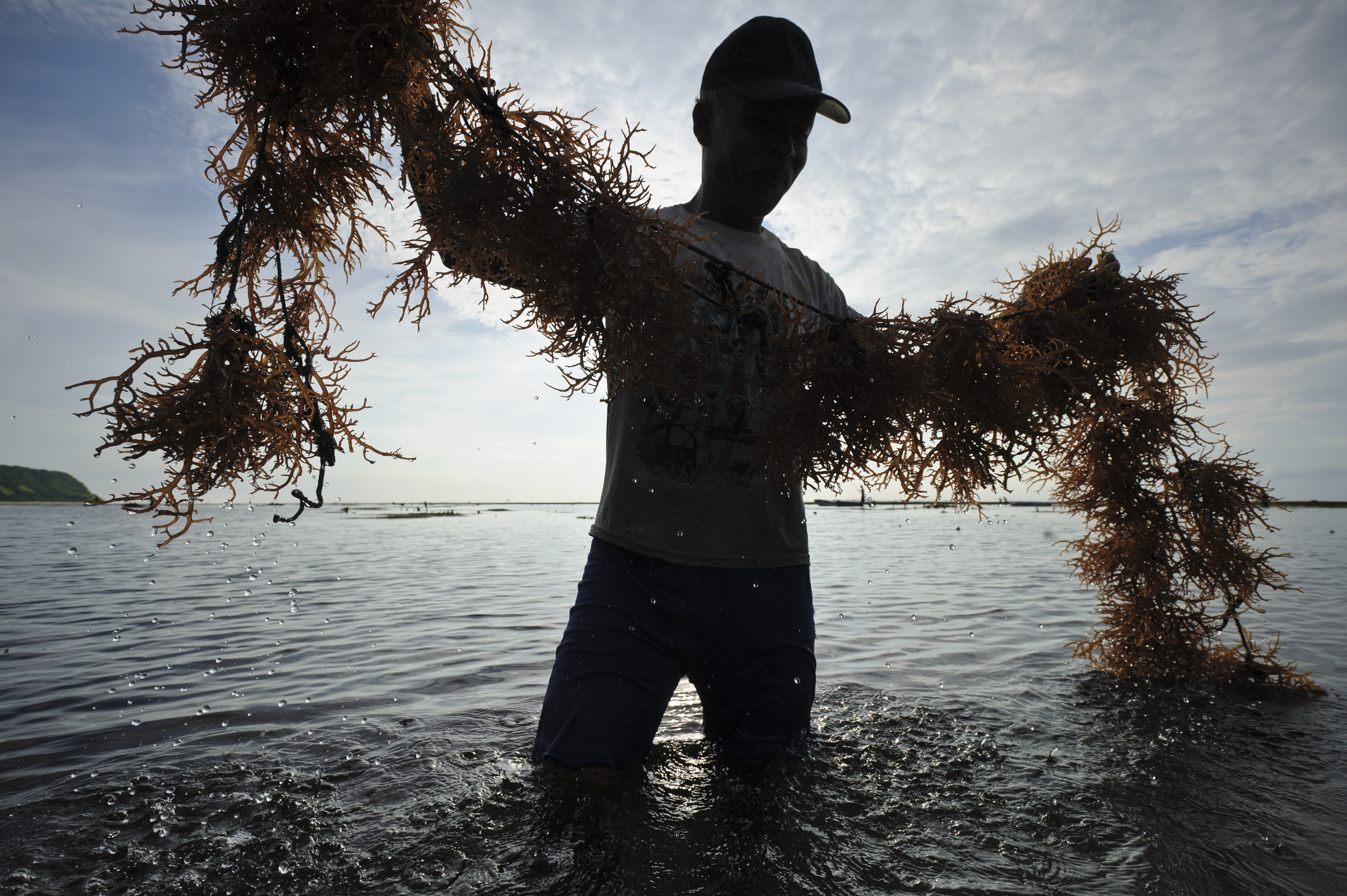 &copy Matt Oldfield
Pacific Tuna
More than four million people, and the economies of several Pacific Island nations, face severe risks from the impacts of climate change on fisheries. Robust modeling done by Conservation International, along with scientists and experts from 21 institutions, demonstrates that if ocean warming continues at current rates, the tuna catch in the combined waters of the 10 Pacific Island states, from Palau in the west to Kiribati in the east, is expected to decline by an average of 20 percent by 2050. This could be devastating for the governments and people who depend on tuna revenue to support livelihoods and vital programs in key sectors, such as education and health.
Conservation International and partners are taking action to make tuna a cornerstone of national food systems by empowering coastal communities to catch more tuna efficiently and safely; ensure the supply of tuna for urban communities; and support Pacific Island countries whose tuna resources are affected by climate change to retain the right to manage the historical levels of tuna caught in their waters.
© M. Axelsson/Azote
© Conservation International
© Nicholas Karlin
John Buchanan
Vice President, Sustainable Production