Elements of a new biodiversity framework
Enabling Conditions: Supporting elements that are needed across intervention for actions to be effective, e.g., good governance, financing, capacity building and communications.
Actions: Priority actions needed for implementation. The level of ambition and implementation would need to be raised over time to impact the "Objectives."
Objectives: Quantified objectives for the state of biodiversity, e.g., for species abundance, ecosystems, nature's contributions to people. These targets are indicative of the state of the world we want to see in 2030.
Countries are in the process of negotiating a new global biodiversity framework through the Convention on Biological Diversity (CBD), which has been called a "New Deal for Nature." This pact, expected to be agreed in Beijing in late 2020, will lay out the global strategy for protecting nature through 2030. Conservation International will contribute our expertise to this process, to ensure the recognition of the value of nature for all aspects of human well-being.
Conservation International believes that the new global biodiversity framework should ensure the protection and sustainable management of the natural areas that are essential for achieving the Sustainable Development Goals and the Paris Agreement. If governments take steps to identify and protect the nature that is necessary to achieve these climate and development outcomes, we stand a chance at creating a world where the needs of humans and nature are both addressed.
Conservation International is working to help governments ensure that environmental policies are effective for all aspects of human well-being. We chose a pyramid to show the different foundations, building blocks and elements needed to arrive at a comprehensive new strategic framework.
Key recommendations for post-2020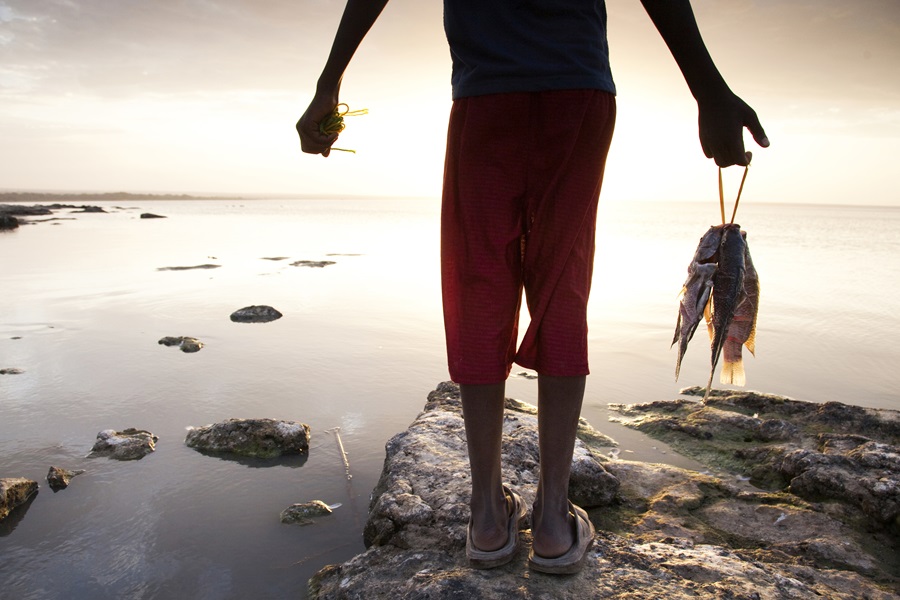 &copy Michael Hanson/Aurora Photos
A clear 2030 "apex goal" or mission: We agree with repeated calls for a clear, common and compelling goal (similar to the Paris Agreement goal of 2 degrees) that enables everyone to understand and communicate the fundamental role that nature plays in their lives. We think that this "apex goal" should be focused on the state of biodiversity we want to see in 2030 and built on the recognition of the multiple values of nature – species, climate, food, water, etc.
Quantified objectives: To develop an "apex goal," we suggest defining objectives that tell us the specific areas that need to be protected or restored in order to maintain the different values of biodiversity. These objectives should be spatially based and quantified; they can specify percentages of ecosystems worldwide that need to be conserved or restored to prevent the loss of threatened species, maintain species abundance, ensure ecosystem service flows, etc. The sum of these objectives would define the "apex goal."
Specific targets for action: We need concrete and unambiguous targets to guide how countries and other actors can take action to achieve those quantified objectives.