At Conservation International, we believe that engaging and activating emerging business leaders is key to ensuring an environmentally healthy world that provides economic opportunities and benefits for us all.
Recognizing the critical role our corporate partners play in the protection of nature, through bold commitments and innovative solutions, Conservation International is excited to launch the Business for Nature Fellowship.
During the program, the fellows will have the opportunity to participate in a cohort exchange that will explore conservation and business challenges, inspire creative thinking and develop a network of peers who are catalysts for change. By bringing together emerging business leaders and experts from Conservation International, the fellows are able to gain valuable experience in the field and explore innovative solutions together with our program staff and local partners.​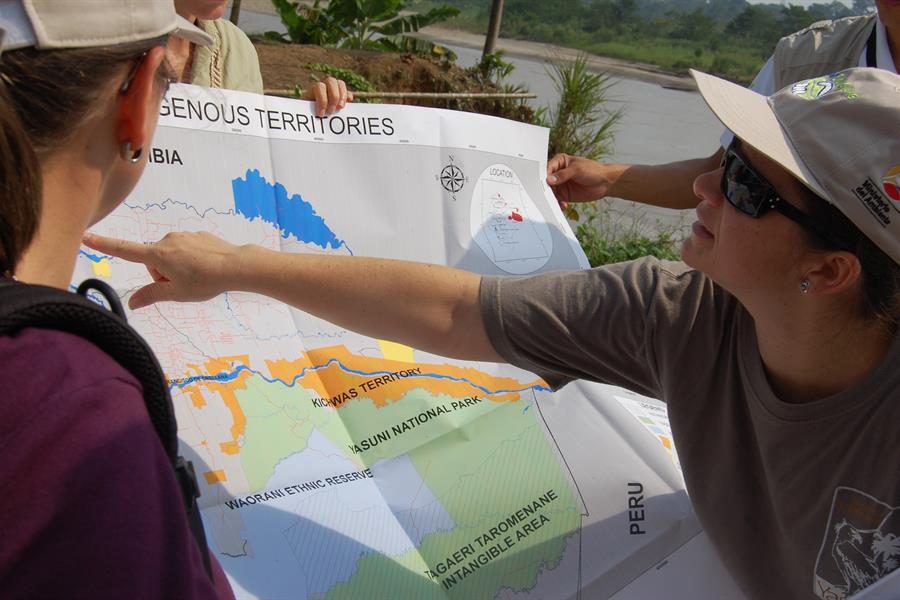 &copy CI/photo by Katrin Olson
From March 11 to 15, 2019, the fellows will meet in Ecuador for an inside look at the Socio Bosque program, a partnership between business, government and communities to provide economic incentives for forest conservation.
Through the field visit, participants will visit with the families and indigenous communities who are receiving benefits like housing, community savings funds, education, health and ecotourism opportunities in exchange for conserving their native forests. These are globally important for tackling climate change, protecting biodiversity and supplying fresh water.
While in Ecuador, the fellows will participate in a workshop structured around the core themes of innovation, acceleration and collaboration. They will connect with like-minded business leaders and experts from Conservation International in order to think through the mutual benefits to advancing business and conservation goals in reducing deforestation.
Fellows will be able to leverage their experience and amplify their impact through a series of outreach activities and communications.
Dates + Eligibility
Fellows must attend the following event in 2019:
March 11–15, Fellowship Exchange in Ecuador
Fellows should have between 5 to 15 years of full-time work experience and a desire to remain an active member of the Business for Nature Fellowship Network.
Fellowship Fee
The fellowship fee is $1,000 for BSC member companies and $5,000 for non-BSC member companies, with a minimum of five and no more than 10 people participating. The fee must be paid to Conservation International in advance to reserve a fellowship position. The fee includes transportation within Ecuador, group meals and some group incidental expenses. It does not include airfare, accommodations, roundtrip airport shuttle service, non-group meals/beverages or individual incidentals.
Selection Process
Fellow selection is to be coordinated internally by each participating company, with one nomination per company. Fellows are not required to be sustainability professionals, as we encourage applicants from across a variety of business functions.
Please note space is limited, and we will accept nominations on a first come, first served basis through November 30.
Contact
Mandy DeVine
Sr. Manager, Business + Sustainability Council & Corporate Communications​
mdevine@conservation.org
703-341-2679