Video Gallery
How do you track shark populations without getting TOO close? Try Baited Remote Underwater Video or "BRUV". Monitoring sharks across a variety of habitats in Raja Ampat is very important to develop baseline data on shark populations and assess the impact of conservation efforts - such marine protected area management efforts and its recent declaration as a shark sanctuary. http://www.conservation.org/sharks | Baited cameras are very effective at attracting scavengers - and the sharks that prey on them. It is a non-invasive way to get data about a number of marine species in an area. And since it doesn't take any fish or other creatures out of their habitat, it offers a low-impact way of understanding changes in fish numbers and diversity over time. Footage shot in February 2014 in Raja Ampat, West Papua by a team of CI staff using the GoPro Hero 3. Bahasa: Video ini dibuat pada bulan Febuari 2014 di Raja Ampat, Papua Barat oleh tim staf CI yang menggunakan GoPro Hero 3. Tujuan dari Baited-Remote-Underwater-Video (BRUV) adalah untuk memantau hiu di Raja Ampat di berbagai habitat untuk mengembangkan data dasar tentang populasi hiu dan menilai dampak upaya pengelolaan MPA dan deklarasi yang baru sebagai tempat perlindungan ikan hiu. Kamera yang telah dipasangi umpan sangat efektif dalam menarik pemakan bangkai dan predator, dan merupakan metode non-invasif yang menghasilkan kelimpahan indeks relatif untuk sejumlah spesies laut. Sebagai teknik non-ekstraktif, ia membawa dampak yang rendah untuk lingkungannya dalam memahami perubahan jumlah dan keragaman ikan dari waktu ke waktu.
We believe strongly in the power of visual storytelling to educate, inspire and affect change. Conservation International's filmmakers traverse the globe, spotlighting the people, challenges and successful projects that our programs are pioneering. ​Watch, share and reach out if you would like to learn more.
&copy Angello Faccini/Jungles in Paris
Dulce — A Short Documentary
In the coastal village of La Ensenada, Colombia, where digging for shellfish is a way of life, everyone must learn to swim eventually — even little Dulce. But as the effects of climate change begin to threaten the village's livelihood, the carefree swimming lessons led by Dulce's mother take on a sense of urgency.
An official selection of the Palm Springs International ShortFest​, the Toronto International Film Festival and the Camden International Film Festival.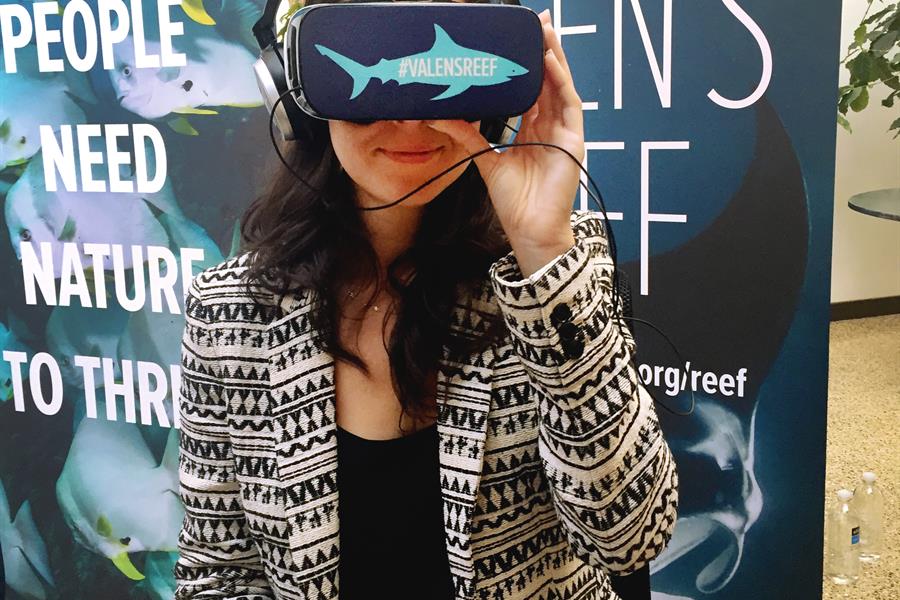 &copy CI/photo by Elise Harrigan
Virtual Reality
"VR and nature conservation​ truly go hand in hand." — Wareable
From the stunning coral of "Valen's Reef" to the Amazon rainforest of "Under the Canopy" to the savanna of "My Africa," Conservation International uses virtual reality to immerse viewers in vital conservation efforts around the world, and to meet the local heroes who make it possible.​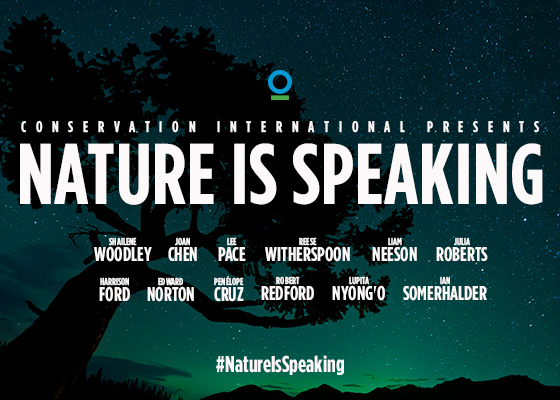 &copy Conservation International
Nature Is Speaking
Nature doesn't need people. People need nature.
That's the message of our provocative, celebrity-studded campaign "Nature Is Speaking." Our aim is to raise awareness that people need nature in order to survive. Our goal is simple: It's time to change the conversation about nature to focus on what we all have in common: Our shared humanity.
Protect Nature
Just announced: Every dollar 3X MATCHED, up to $16,500, to support sustainable development that helps communities thrive economically while protecting nature