Mangroves:
11 facts you need to know
These unique trees lead tough lives — but we're all the better for it.
What are mangroves? Mangroves are tropical trees that thrive in conditions most timber could never tolerate — salty, coastal waters, and the interminable ebb and flow of the tide. With the ability to store vast amounts of carbon, mangrove forests are key weapons in the fight against climate change, but they are under threat worldwide. By protecting mangroves, we can help protect the future of our planet.
Share these facts about mangroves and help make a difference.
Grow with us
The latest news about mangroves, conservation and more. Straight to your inbox.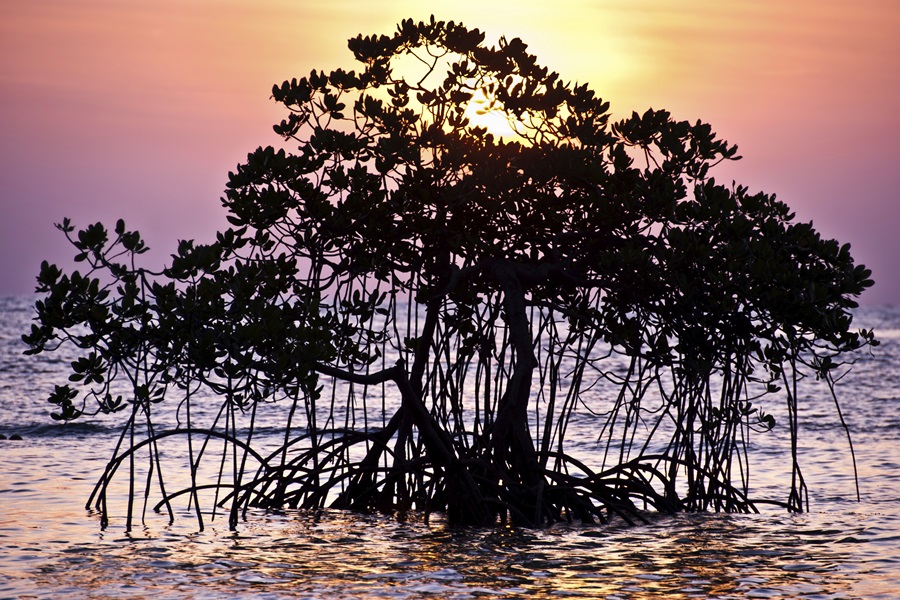 &copy Mathias Japri
Conservation International is an active partner in the Global Mangrove Alliance, an organization of technical experts, policy makers and non-governmental organizations dedicated to promoting mangrove conservation and regrowth.
The Alliance's strategy aims to increase the extent of global mangrove habitats by 20 percent by 2030, an ambitious target that will pay dividends for climate change mitigation, biodiversity and the well-being of coastal communities around the world.
In addition to its work with the Alliance, Conservation International works with local communities to protect and revitalize mangrove ecosystems in Indonesia, where logging, mining and commercial development place critical mangrove habitats at risk. As part of this effort, Conservation International has collaborated with policy makers in Indonesia's West Papua province to establish firm conservation guidelines, including the placement of 30 percent of coastal waters in marine protected areas and the elimination of threats for 100 percent of the provinces mangrove habitats.