The Amazon forest hosts the richest biodiversity of any ecosystem on the planet.
Amazonia's river system also supplies hydropower for millions of people.
The region is home to as many people as Tokyo, Mexico City and New York City combined.
The forests of Amazonia — the vast Amazon River basin and the Guiana Shield in South America — are rapidly vanishing. Nearly 6,000 square kilometers (3,600 square miles) of forests were lost in 2015 in the Brazilian Amazon alone. If this continues, humanity faces the irrevocable loss of one of the great harbors of biodiversity, fresh water and climate resilience: Forests alone provide 30 percent of the solution to climate change.
The next five years are critically important for Amazonia. Increasing global demand for resources risks further deforestation that places the region, its people and the world at risk. With this in mind, Conservation International and its partners are pursuing an ambitious strategy to sustain nature in Amazonia so it can continue to sustain us all.​
The challenge
Unsustainable agricultural expansion, road development and extractive industries are unnecessarily destroying the forests of Amazonia and the services they provide (such as flood control and carbon storage). Human activities have already removed 10 percent of the Amazon rainforest, an area twice the size of Texas.
The goal
Conservation International's goal: to achieve zero net deforestation in Amazonia to protect essential resources, mitigate climate change and increase prosperity for people.
Breaking Conservation News
Get the latest conservation news from around the world straight to your inbox.
We will be in touch!
&copy Adriano Gambarini
1. Strengthen and expand the Green Zone
Approximately 44% of Amazonia falls within the "Green Zone," where Conservation International will help to consolidate and strengthen management of existing protected areas and indigenous lands and territories. Even in these protected areas, to date 3% of their forests have already been deforested. Conservation International will emphasize the income-generating potential of protected areas (such as ecotourism and trust funds), while promoting sustainable development, benefit sharing and conflict resolution for lasting conservation.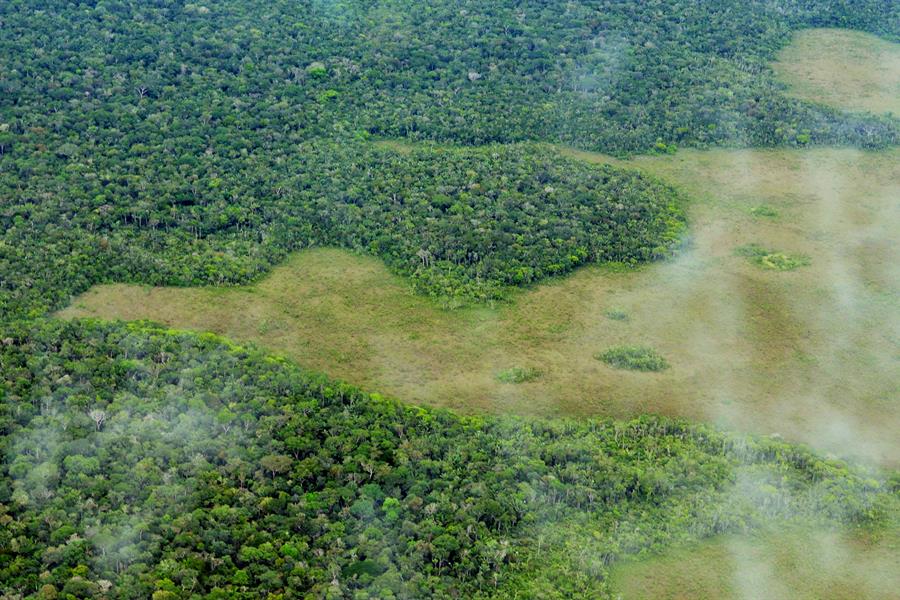 &copy Neil Palmer/CIAT for Center for International Forestry Research/Flickr Creative Commons
2. Avoid deforestation in the Yellow Zone
The most at-risk zone, the "Yellow Zone" is the front line for turning the tide of destruction, as it encompasses large areas of relatively pristine forest not yet designated for protection — or for production. Conservation International's approach includes advising on the establishment of new protected areas and indigenous lands and territories; expanding programs that encourage people to protect their forests by giving them economic benefits; increasing access to climate financing for zero deforestation; and promoting adoption of natural capital accounting as a framework for long-term sustainable development.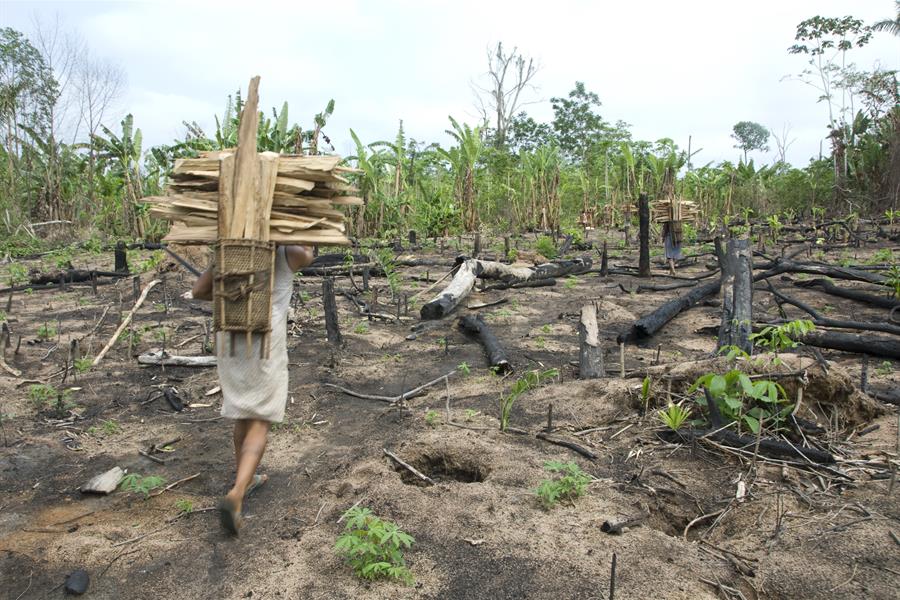 &copy CRISTINA MITTERMEIER
3. Increase sustainable production in the Red Zone
In the "Red Zone," where Amazonia's forests have already been lost or heavily degraded, Conservation International will promote sustainable agriculture and smart development planning to reduce poverty and minimize the impact of infrastructure and mineral extraction — two of the main drivers of deforestation in these more densely populated areas. From securing private-sector commitments on deforestation-free supply chains to integrating biodiversity and ecosystem management into infrastructure and extractive development, Conservation International aims to prevent further forest loss.
People need the Amazon
You can protect an acre of forest for $25 to help create a healthier, more productive planet.
News About Forests And Indigenous People
Forests
Despite dire headlines, tropical forests are still among our best allies to fight climate change, an expert explains.
Shop Smart
Support companies that sell responsibly harvested wood.
© Pete Oxford/iLCP
Spread the Word
Tell the world that we all need the benefits that the Amazon provides.
© Jonathan Hood/Flickr Creative Commons