Tips to Live Green
You donate. You stay informed. ​You share important news with friends an​d family. Now, you want to act — to do​ something to help care for the planet.
The good news: It's not difficult. You can make a difference through everyday actions that help to protect the environment. Here are some simple but meaningful ideas to get you started.
Reduce your energy consumption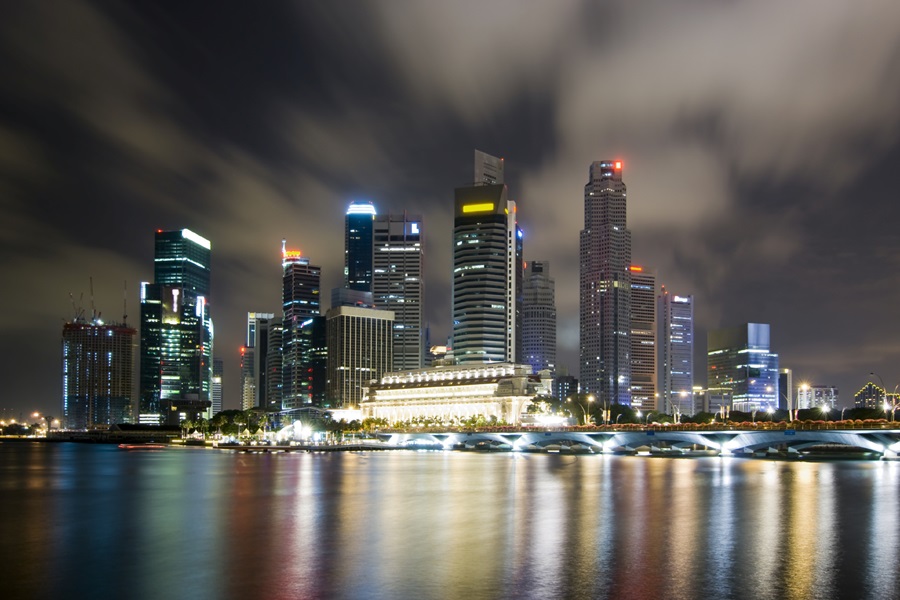 &copy Chris Pritchard
Making your home more energy efficient can help reduce high energy bills while reducing fossil fuel emissions. Energy-efficient appliances options, such as those that have been certified by ENERGY STAR in the United States, have met energy-efficiency requirements established by the U.S. Environmental Protection Agency (EPA). The ENERGY STAR program has international partners, including Canada, the European Union Japan.
Don't forget to also use these appliances efficiently:
Set your refrigerator temperature at 3 to 5 degrees Celsius (38 to 42 degrees Fahrenheit)
Set your freezer between -18 and -15 degrees Celsius (0 and 5 degrees Fahrenheit).
Wash only full loads in your dish and clothes washers, and air dry when possible. Unplug the appliances when you're not using them.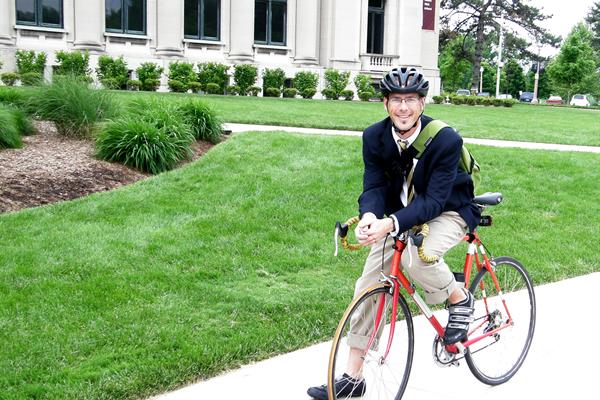 &copy Trailnet
Car shares and bike lanes continue to pop up in cities around the world, and for good reason: If American drivers made one 4-mile round trip each week with a bicycle instead of a car, they would save 7 billion liters (2 billion gallons) of gasoline. If biking is not an option, use public transit or carpool with co-workers to take advantage of high-occupancy vehicle (HOV) lanes.
If you have to drive, there's still a lot you can do:
Choose an efficient vehicle. The difference between a car that gets 20 miles per gallon (mpg) and one that gets 30 mpg saves you at the gas pump — and reduces greenhouse gas emissions by about 1,100 kilograms (2,500 pounds) per year. You could also consider purchasing an electric or gas-electric hybrid car.
Remove extra weight in the trunk to increase your car's fuel efficiency. The heavier the car, the harder the engine has to work, the more fuel it consumes. The EPA estimates that for every extra 45 kilograms (100 pounds) that your car carries, its fuel economy decreases by 2 percent.
Make sure that your vehicle's tires are properly inflated; check your owner's manual for optimal tire pressure. The EPA estimates that properly inflating tires can increase fuel efficiency by 3 percent — and reduce carbon dioxide emissions by about 124 kilograms (275 pounds) per year.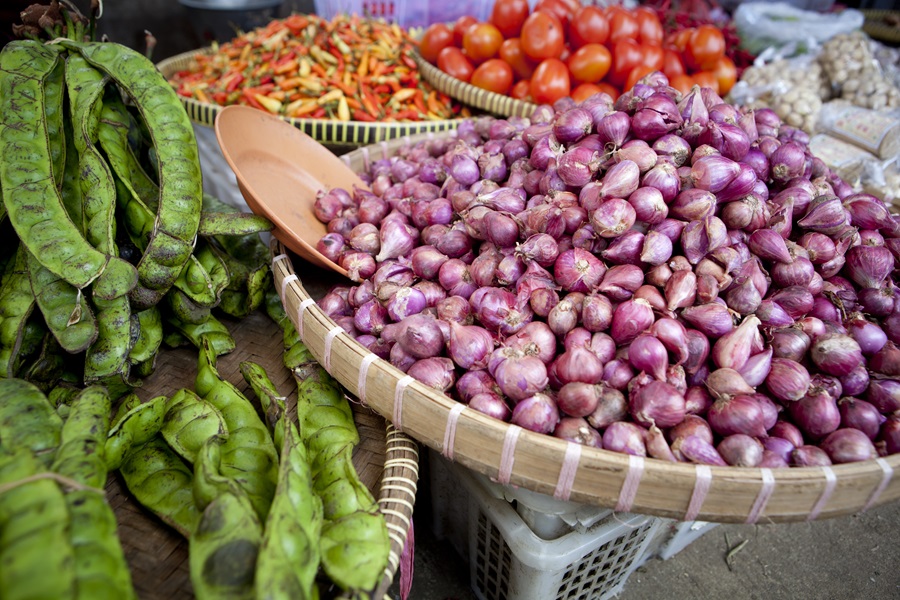 &copy Jessica Scranton
Eating meat-free just one day a week can reduce your impact on the planet. It's easy to not think about the environment when you're biting into a juicy hamburger, but consider these costs:
The production of one burger requires about 7,000 liters (1,850 gallons) of water — the bulk of which is used to grow grain for cattle feed.
Because cattle ranching requires large tracts of land, producers frequently clear-cut tropical forests to provide pastures for their herds. Cattle ranching has driven 60 percent of the Amazon's deforestation. By one estimate, for every head of cattle, two football fields of rainforest have been destroyed.
If everyone in the United States went meat-free for one day, it would save 100 billion gallons of water.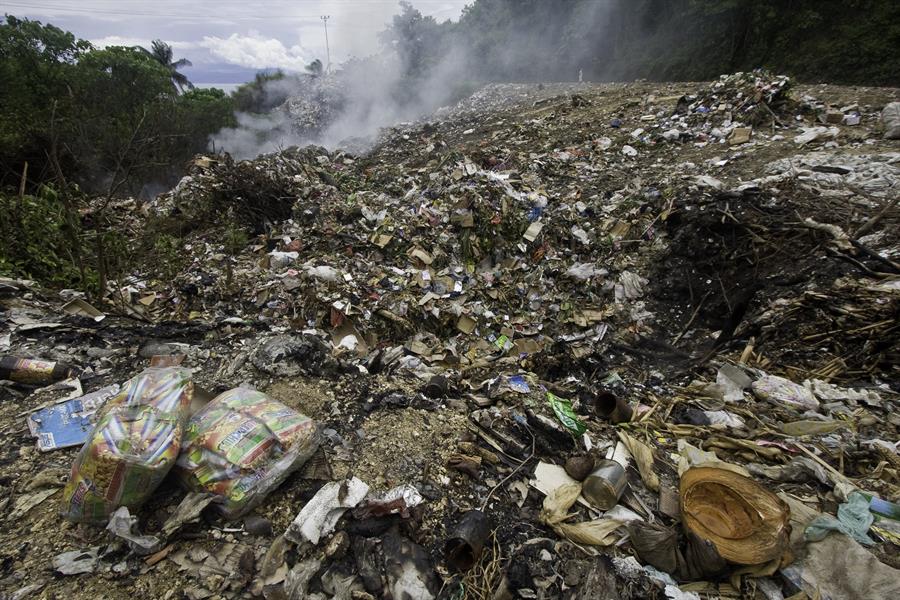 &copy Robin Moore/iLCP
Roughly one-third of the food produced in the world for human consumption every year gets lost or wasted. And once that half-sandwich or week-old lasagna is in the trash, it's easy to forget about the environmental impacts.
But wasted food contributes billions of tons of greenhouse gases. By the time you step into a grocery store, nearly 3.3 billion tons of emissions are already on their way to the atmosphere due to the production, processing and transportation of food that is eventually wasted. Once in a landfill, decomposing organic waste generates methane, a potent greenhouse gas that traps 23 times more heat in the atmosphere than carbon dioxide; more than 20 percent of all methane emissions come from landfills.
Wasted food also means wasted water — about 25 percent of all fresh water consumed annually in the United States is associated with discarded food. Scientists estimate that we could reduce global water consumption by more than one-third by eliminating food waste.

The good news is that reducing food waste is easy — it just takes a little extra planning. A number of organizations have produced lists of tips, including Think Eat Save. A few simple suggestions:
Before you go shopping, plan your meals; inventory your fridge and pantry; and make (and stick to) a list.
Prepare reasonable serving sizes.
Freeze or repurpose leftovers.
Preserve extra produce through canning, freezing, pickling or drying.
&copy Jessica Spengler
Composting is nature's way of recycling. Food scraps are full of energy to harvest and — even if you live in a yardless urban apartment — you can keep them out of the trash bin and out of landfills, where they would otherwise release methane, a potent greenhouse gas.
Even a fire escape or balcony can provide enough space for a small bin, pail or bucket to toss food scraps into. You can purchase these online or make your own indoor bin. Worm composting can also be done indoors.
Or you can simply freeze your food scraps and find a compost collection site. Many farmer's markets and community gardens will also do the dirty work for you. A growing number of curbside composting programs are making urban composting easier — look for one near you.
If you have the yard space, here's a helpful DIY composting guide. No garden to use the compost in? Consider using the compost in your houseplants, offering it to neighbors with gardens, or donating it to a school, community garden or farm.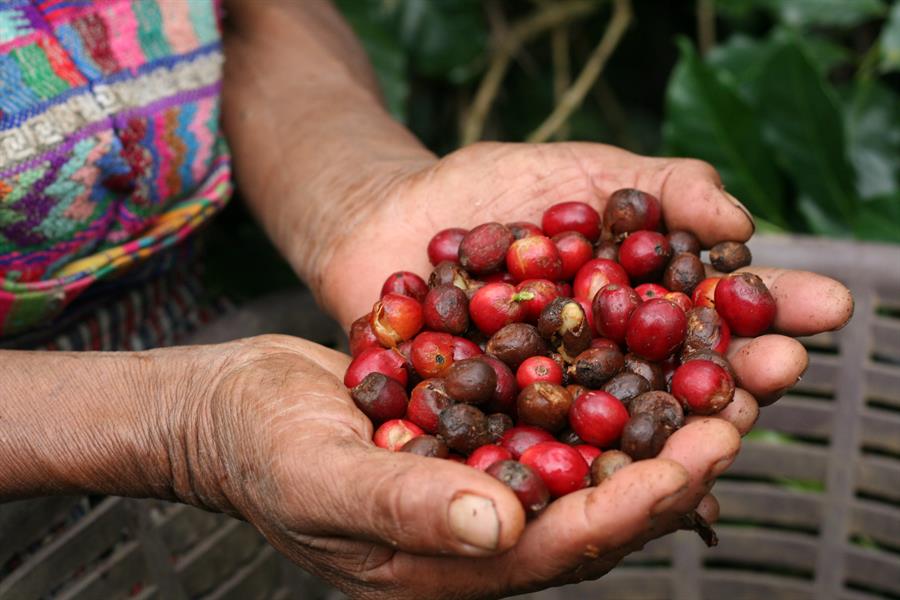 &copy Leonel Mijangos
Did you know that your choice of coffee can have a positive social and environmental impact?
When coffee is grown under the canopy of healthy forests, it provides habitat for wildlife and absorbs carbon emissions from the atmosphere. Other important factors in sustainable coffee include maintaining soil quality and natural habitat on farms, as well as decreasing the use of herbicides, pesticides and chemical fertilizers.
Conservation International (CI) and Starbucks together developed Coffee and Farmer Equity (C.A.F.E.) Practices — Starbucks' ethical sourcing guidelines that help the company purchase coffee that is responsibly grown and ethically traded. These guidelines help ensure that the coffee producers the company purchases from are not only producing high-quality coffee, but are also being good stewards of the environment and maintaining quality of life for their families and employees. Today, 99% of Starbucks coffee is sourced through C.A.F.E. Practices, and you can find CI's logo on the back of many of its coffee packages.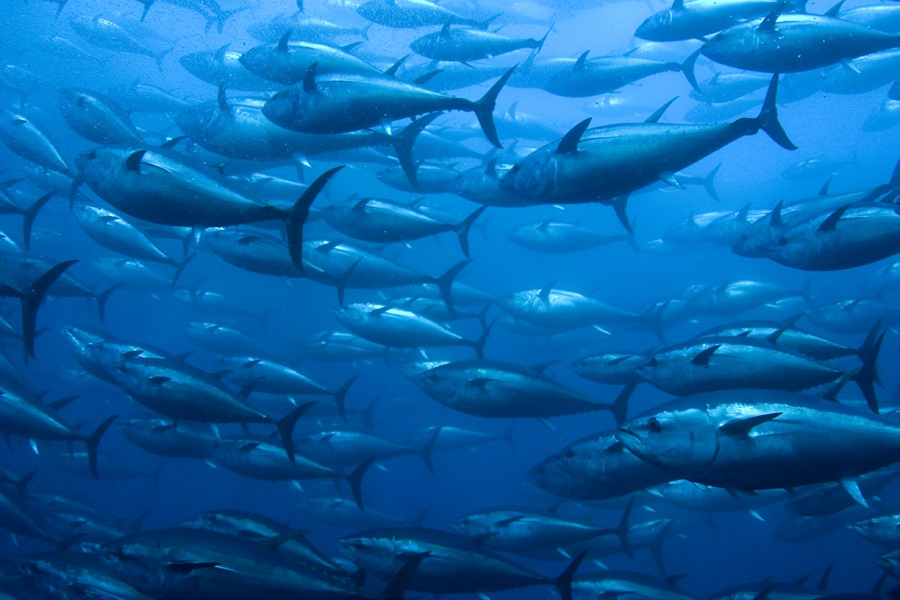 &copy Gary Stokes
You can help keep the Earth's oceans and rivers healthy by choosing to eat fish that has been sustainably sourced. Your choices can help shift demand away from unsustainably harvested stocks and put pressure on suppliers to improve practices so that all fisheries are better managed.
How can you tell which products are sustainably sourced? Here are several ways to find out:
Travel sustainably and support ecotourism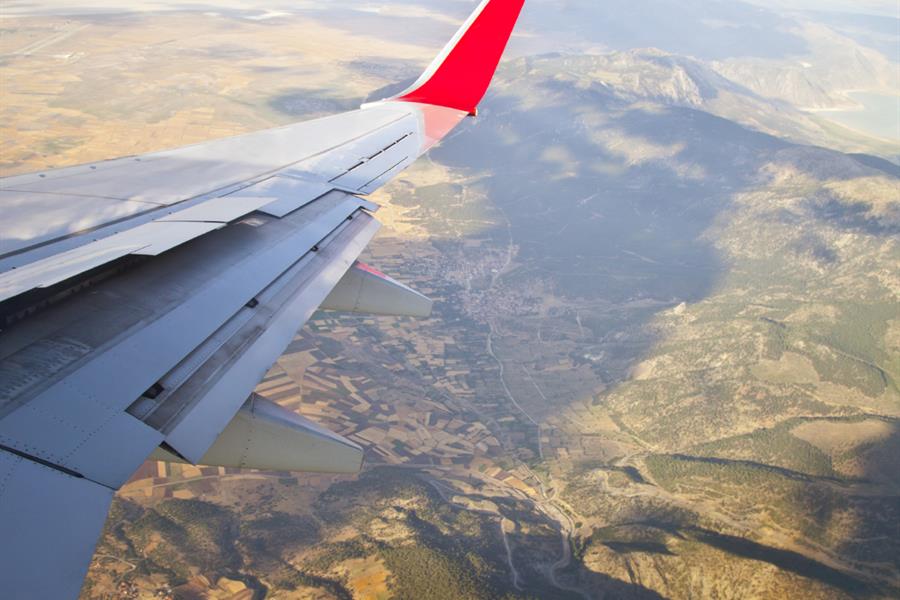 &copy ERDEM R. EKSİ
Tourism is now the world's largest industry, with ecotourism the fastest-growing segment in many parts of the world, including sub-Saharan Africa, Indonesia and the Greater Mekong region.
Of course, travel — including flights, hotel rooms, cab rides and rental cars — can rack up a large carbon footprint. The next time you go on vacation or take a business trip, consider ways you can cut down on carbon emissions:
Choose accredited ecotourism companies and destinations. The International Ecotourism Society (TIES) provides an online directory for easy searching of sustainably certified hotels and lodges.
Fly direct when possible (takeoff is the most fuel-intensive segment of any flight) or take a train.
If you fly, take advantage of airlines that offer programs to reduce your impact. United Airlines, a Conservation International (CI) partner since 1998, enables passengers to offset the carbon footprint associated with their air travel and support critical, certified REDD+ projects around the world. Are you a frequent flyer with United? Please consider donating your miles to help CI protect nature.
Use local and public transport whenever possible. If you have to rent a car, ask for a hybrid or electric vehicle.
Stay in hotels that offer environmentally friendly properties and programs. Conservation International has worked with Starwood Hotels & Resorts on setting and achieving environmental performance goals, and the company has committed to reducing energy consumption by 30 percent and water consumption by 20 percent by the year 2020. CI also worked with Marriott International to minimize the company's carbon footprint.
No matter where you stay, at check-in, request that your sheets and towels are not changed unless left on the floor and ask whether your recyclables are properly recycled. Make sure that heating/cooling is turned off when you're not in the room. At check-out, leave a comment card to let the management know whether your requests were satisfied and praise successful efforts to be green.
Say no to illegal wildlife products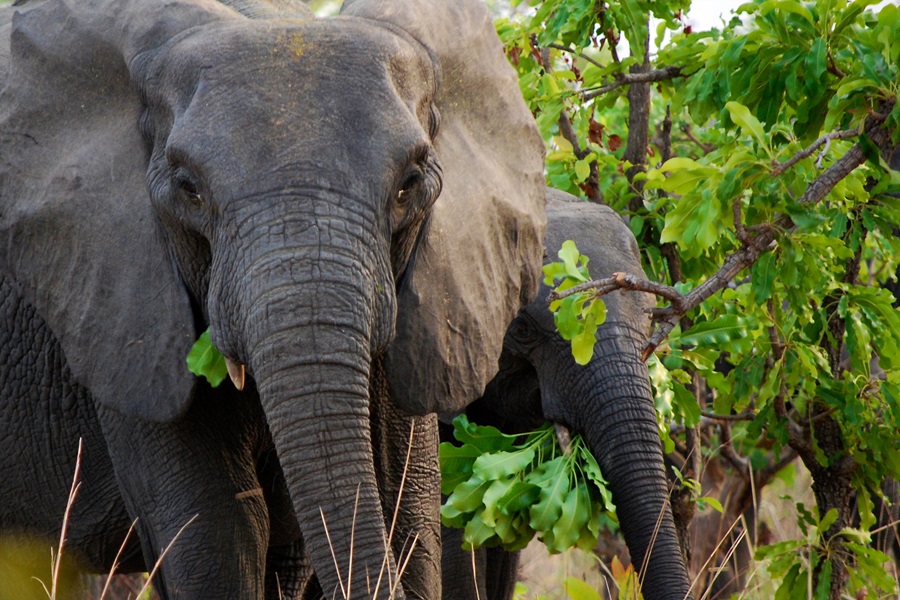 &copy CIFOR/Daniel Tiveau/Flickr Creative Commons
When traveling, avoid purchasing wild animal products including ivory, meat, skins and traditional medicines. Buy local handicrafts instead. Ask questions before you buy souvenirs to make sure your purchases are legally sourced. When in doubt, do not buy anything that contains wildlife parts.
Support the brands that support nature
The most cherishe​d gifts are those that give back. Support the companies that help Conservation International build a healthier, more prosperous and more productive planet.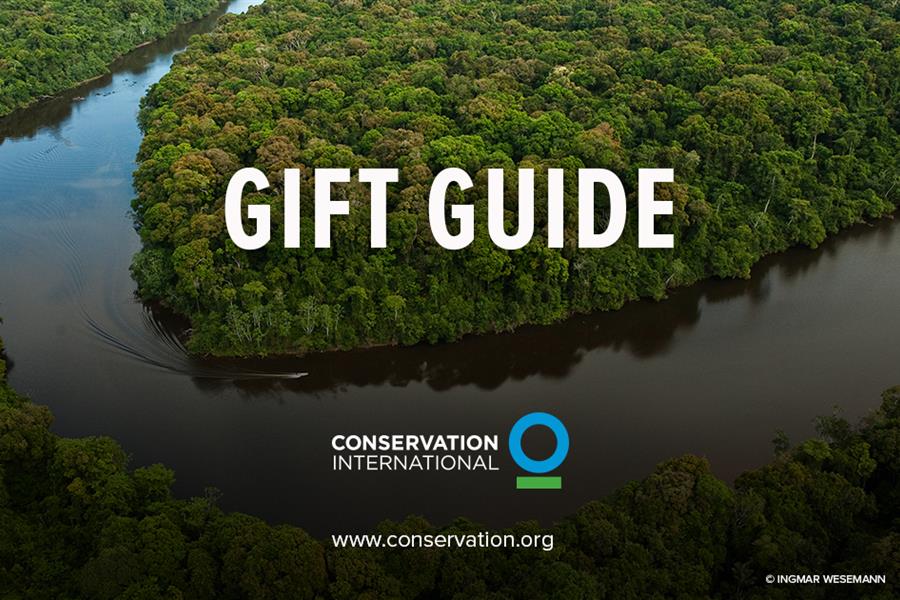 &copy Ingmar Wesemann
Shop Our Gift Guide
Each purchase helps fund various sustainability and conservation efforts across the globe.
Our sustainable gift guide is designed with an array of budgets and tastes in mind — with selections that range from adorable stocking stuffers to must-have, big-ticket items. Best of all, a portion of each sale — up to 100 percent of profits — goes toward protecting the planet. Make each gift one that gives back to nature.
AmazonSmile
The next time you shop on Amazon, you can contribute to global conservation efforts. For every purchase you make through AmazonSmile, 0.5 percent of the price will be donated directly to Conservation International.
Signing up is easy: Before you start shopping, just log on to AmazonSmile — that link automatically selects CI as your charity choice. After you enter your Amazon account information, the top of your browser should say "Supporting: Conservation International Foundation."
Shop as usual — while making a difference!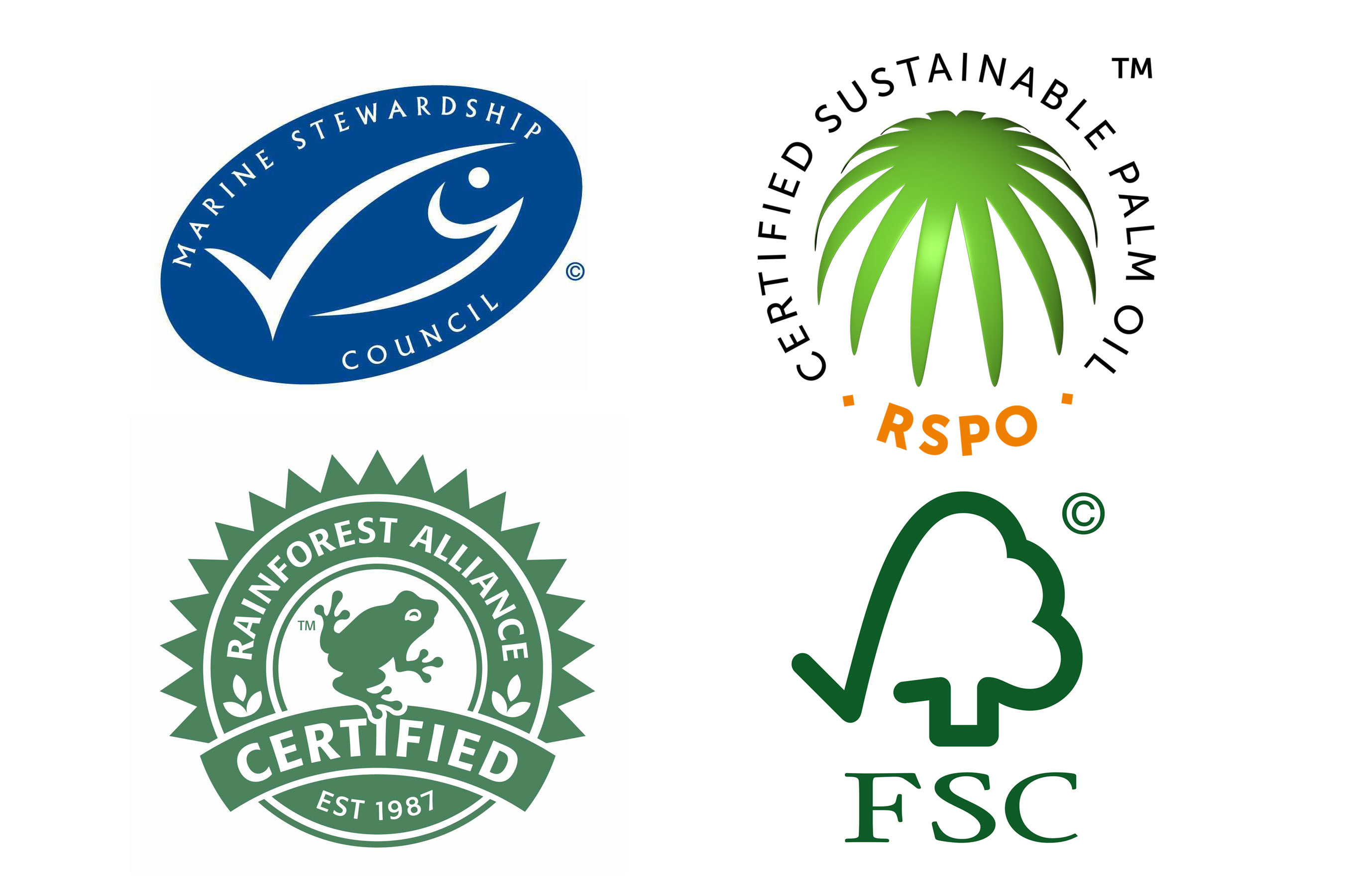 The things you buy every day can promote a more sustainable world.
For example, you can support the production of sustainable palm oil by choosing products with the Roundtable on Sustainable Palm Oil (RSPO) trademark. You can download RSPO's shopping guide to make sure your cereal, cookies and soap contain only certified sustainable palm oil.
Also look for the Forest Stewardship Council (FSC) logo on wood and paper products at home improvement and office supply stores. This label certifies that the product was responsibly grown and harvested from sustainably managed lands.
When shopping for dinner, look for seafood approved by the Marine Stewardship Council — or food and beverages with the Rainforest Alliance Certified seal.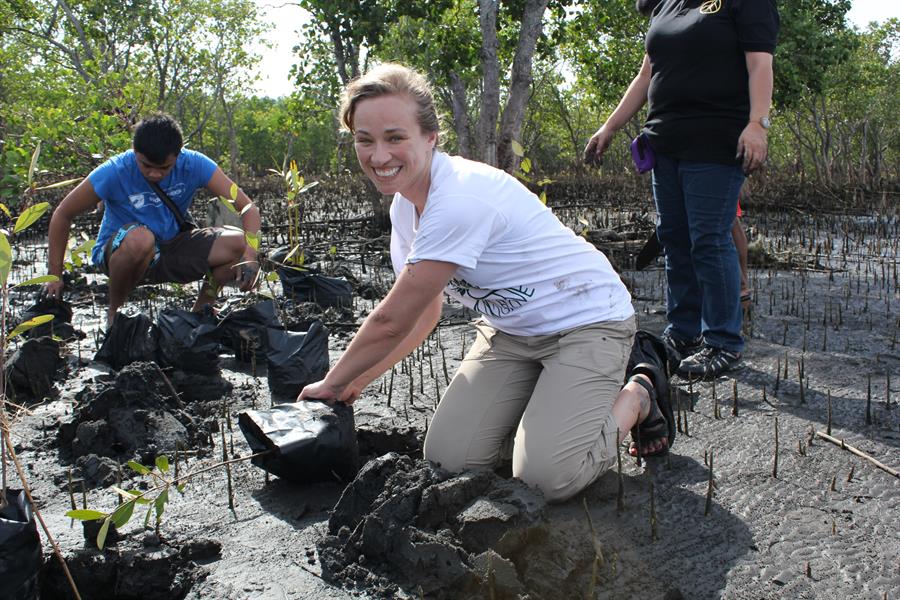 &copy CI/photo by Lynn Tang
Share your expertise to help implement sustainable development projects around the world. Here are a few accredited international volunteering organizations that combine travel with conservation:
Or stay closer to home and help make your community greener. The Arbor Day Foundation offers an easy-to-use database for locating tree planting and conservation-oriented volunteer opportunities. Every small and large step, from picking up trash to starting a community garden, will make a difference. And don't just save your good deeds for Earth Day. The planet needs volunteers all year.
Donate
Donate to Conservation International to protect all the parts of nature we can't live without.