​​​​​​​​​​​​​​​​Call Out Blue Box
Configuration
Edit
Box Position:
right
Right
Remove this module
​
Rows
​
Call to Action
​ ​
Add row
​
​​​At Conservation International we believe that investing in talent is fundamental to our mission and key to providing sustainable solutions. In that spirit, the Lui-Walton Innovators Fellowship program hosts conservation fellows — academics, scientists, public and private sector leaders, independent scholars and policy analysts — who work to create dynamic and unconventional approaches to address existing barriers to sustainability and contribute to a shift in how nature is valued. These fellowships provide unparalleled opportunities for intensive focus and achievement at the intersection of climate, conservation, business and technology.
The program engages recognized leaders — Distinguished and Senior Fellows — and emerging talent — Technical Fellows — to provide fresh thinking and extensive leadership to Conservation International's work around the world. By strategically combining the skills and knowledge of both groups, the Lui-Walton Fellows are able to expand the breadth of their skills, gain valuable experience in their fields, and find innovative solutions together with Conservation International program staff and local partners.
The Lui-Walton fellowship is distinguished by four ​​key areas of opportunity: travel, access to resources, professional development and direct participation in Conservation International programs.
© Conservation International
Dan Abbasi
Climate Action Platform, Senior Fellow
Dr. Daniel Abbasi, CEO of the Climate Action Platform, which is in incubation at Conservation International, has 25 years of cross-sectoral experience on climate change – in government, academia, investing, media and manufacturing. He is MD of GameChange Capital and former director of MissionPoint Capital Partners, both low-carbon private equity firms. He was CEO of Flowcastings GmbH, an innovative manufacturer improving the efficiency of jet engines and power turbines. He won an Emmy as executive producer of the TV series Years of Living Dangerously. Dan was a Federal appointee to U.S. EPA and the U.S. National Climate Assessment and Associate Dean at the Yale School of Forestry & Environmental Studies, during which he directed the Yale Environmental Attitudes & Behaviors Project and Yale Environmental Poll and authored Americans & Climate Change. He brings direct marketing and consumer technology experience to CAP from roles as: EVP for ActBig/Etrana, a venture-backed software software startup that aggregated purchasing power; as strategy director at Time Inc./Time Warner; and head of multiple online education units at Kaplan/Washington Post Company. Dan was an Analyst at World Resources Institute and serves on the Board of the Institute for Transport & Development Policy. Dan earned an BA and MBA from Harvard and a MA and Ph.D. from Stanford.
© Hindou Oumarou Ibrahim
Hindou Oumarou Ibrahim
Senior Fellow
Hindou is an indigenous woman from Mbororo pastoralist community of Chad, as well as a coordinator of the Peul Indigenous Women and Peoples Association of Chad. She served as co-chair of the International Indigenous Peoples Forum on Climate Change and coordinator of the World Indigenous Peoples' Initiative and Pavilion at recent UN climate conferences. Hindou is an expert in traditional knowledge and the adaptation of pastoralists and women to climate change in Africa. In the past five years, she has organized five international workshops in Chad related to traditional knowledge.
© Conservation International
Nikola "Niko" Alexandre
Restoration Fellow
A trained ecological forester, Niko's focus is on ecosystem restoration strategies and the creation of systems that grow strong bonds between people and places. As a fellow, Niko is leading the creation of Conservation International's Restoration Community of Practice — gathering and synthesizing learnings from across our restoration projects — and developing institutional frameworks for catalyzing restoration work across the organization. Niko has been involved in restoration projects in the Americas and the Asia-Pacific region, and has expertise in conservation finance, institutional strategy, business development and community engagement. When he is not the field, Niko is working from Conservation International's Arlington office.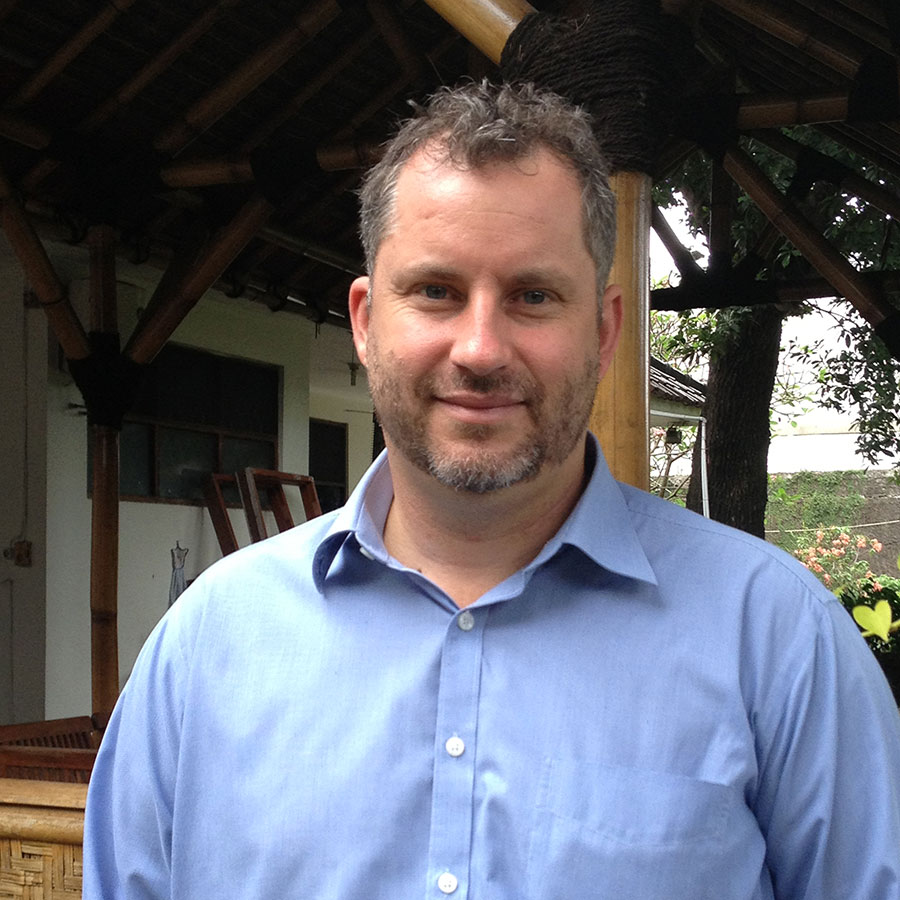 © Courtesy of Simon Badcock
Simon Badcock
Asia-Pacific Field Division Sustainable Land/Seascape Fellow
Based in Manila, Philippines, Simon is focused on providing technical and proposal development support to the evolving portfolio of Sustainable Land and Seascapes for the Asia-Pacific Field Division. He is also tasked with exploring strategic opportunities to deepen collaboration between Conservation International and the Asian Development Bank as well as helping field teams improve project management and implementation through the development of a donor-specific toolkit. Simon has more than 20 years of experience in Indonesia spanning natural resource management (conservation, forestry) and large-scale training and capacity building for smallholder producers (cocoa, rubber, Arabica coffee, seaweed) as well as developing private-public partnerships. He has worked on a number of bilateral- and multilateral-funded projects in different roles. Most recently he was chief of party to the Sustainable Landscape Partnership and terrestrial advisor to Conservation International-Indonesia.
© Conservation International
Guillermo Jaramillo
Citizen Science & Technology Fellow
Guillermo is a digital entrepreneur, angel investor and conservationist with over 25 years of experience in ​​using science to inform key business decisions. He brings experience in building digital enterprises from conceptualization to implementation. Guillermo provides advice on citizen science and technological solutions to assess conservation challenges and interventions aligned with Conservation International's priorities. He is currently developing iObservo — a citizen-science, social platform for conservation, research and exploration.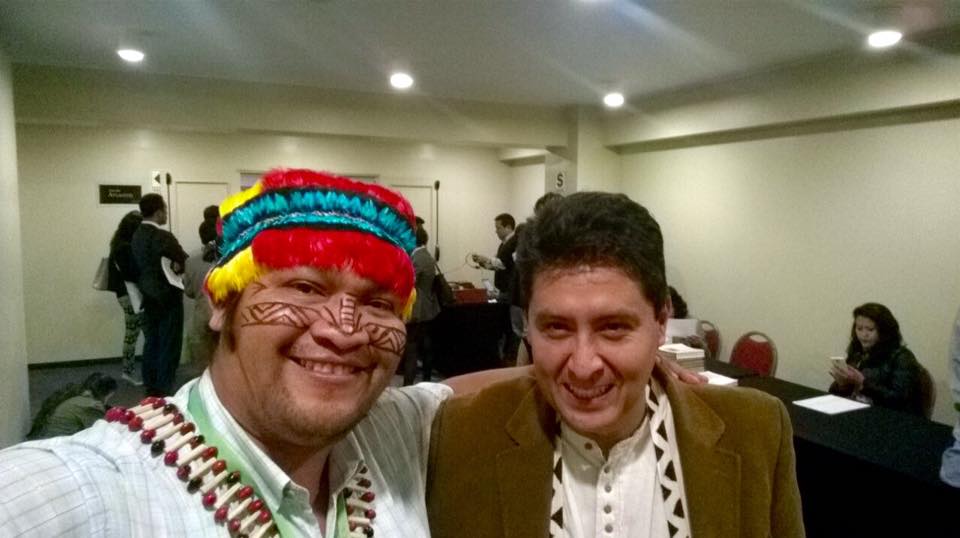 © Courtesy of Cándido Pastor Saavedra
Cándido Pastor Saavedra
Amazonia Indigenous Fellow
Cándido has more than 20 years of experience designing and implementing training programs and tools, creating small-scale, nature-based enterprises, developing networks with indigenous peoples and organizations across Amazonia, and fostering multi-stakeholder partnerships at local, national and international levels. His focus is to incorporate indigenous territories and their representations as a key piece in conserving Amazonia and promoting climate stability.
© Conservation International
Yves Pinsonneault
Global Sustainable Landscapes & Seascapes Fellow
Yves Pinsonneault's fellowship is focused on leading a multitude of initiatives for the successful implementation of Conservation International's focus on sustainable landscapes and seascapes. In this portfolio, Conservation International has selected 16 sites — six in the Americas, four in Africa and six in the Asia-Pacific — at different stages of implementation. With more than 15 years of experience at Conservation International, Yves will ensure strong coordination, alignment and advancement of this initiative via the development of a community of practice and by providing assessment of and support to the progress of all sites. Yves is based in Arlington, Virginia.
© Conservation International
Bjorn Stauch
Africa Conservation Finance Fellow
Bjorn will be guiding Conservation International's conservation finance activities in Africa. Conservation finance tools include trust and endowment funds, impact investing and conservation agreements. Bjorn will work to leverage financial and capital markets within African landscapes to achieve at-scale environmental impact though structure and innovation. Prior to joining Conservational International, Bjorn worked in investment management, wealth management, banking and private banking across the globe (including the U.K., Caribbean, Singapore, New York and Africa).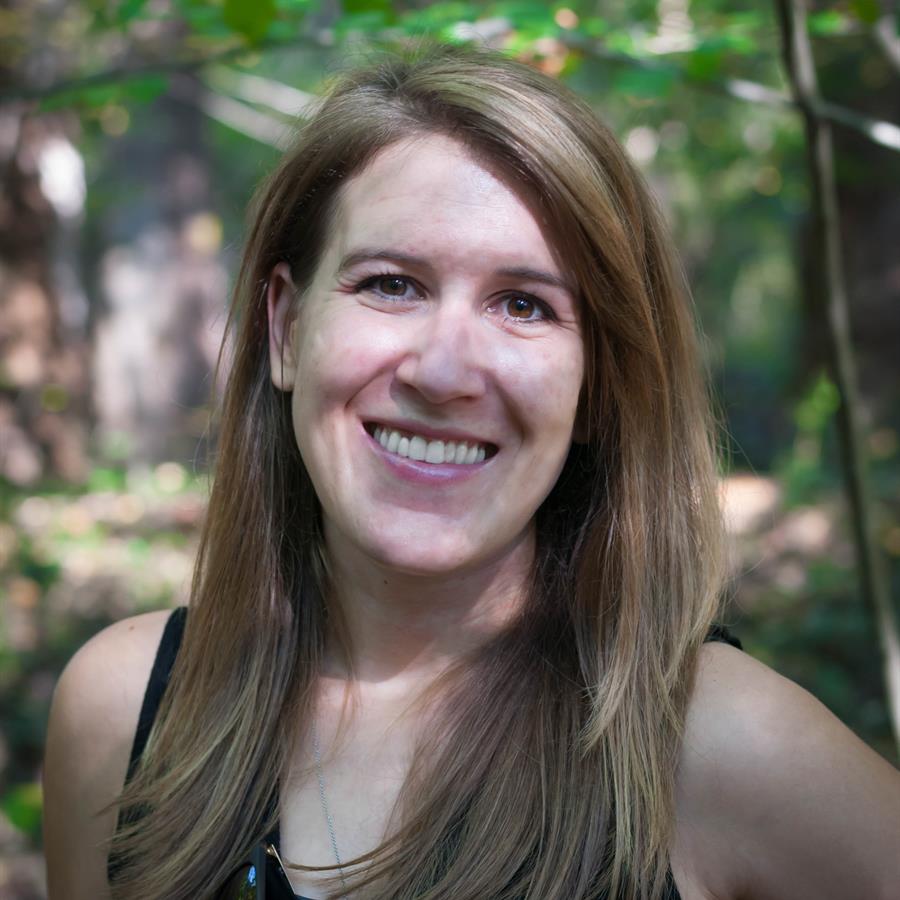 © Conservation International
Margot Wood
Global Sustainability Fellow
Margot's research is dedicated to zero-deforestation commodity supply chains that protect nature and provide critical ecosystem services to communities. Through a partnership with TRASE (Transparent supply chains for sustainable economies) in the Stockholm Environment Institute and Global Canopy, Margot recently mapped the Colombian coffee supply chain. In her work, Margot strives to understand where important nature is located and how it supports commodity production. Based in Seattle, Margot is part of the Moore Center for Science's Global Solutions team, and her background is in spatial ecology, mammalogy and tropical landscapes.
© Conservation International
Yan Zhang
China Marine Fellow
Yan's fellowship is dedicated to developing and implementing an integrated marine program strategy for Conservation International-China. His experience in protected areas, natural infrastructure, payment for ecosystem services and climate adaptation enables him to focus on developing solutions ranging from marine protection area management and species protection to blue carbon and marine litter. These solutions will help stakeholders better protect the coastal and marine ecosystems in China.
© Courtesy of Yvonne Lui
"The environmental issues the world faces require a special class of leaders:
Innovative thinkers who can apply their unique aptitudes, experiences and passions to help change the world and carve a new path to sustainability. I am pleased to establish the Lui-Walton Innovators Fellowship Program at Conservation International, alongside Melani and Rob Walton, to embolden Conservation International's efforts to provide the sustainability solutions our global community seeks."
— Yvonne Lui
© Walmart Corporate
"With the world population projected to reach 9 billion in the next forty years, doubling our demand for food, water and energy, we must nurture ingenuity, initiative and talent to ensure these vital natural resources and the services they provide are protected. Melani and I are delighted to join Yvonne in welcoming the first class of Lui-Walton Innovator Fellows to Conservation International. This group's skills and ideas will have a lasting impact on our ability to solve the conservation challenges of today and tomorrow."
— Rob Walton