Past Distinguished Fellows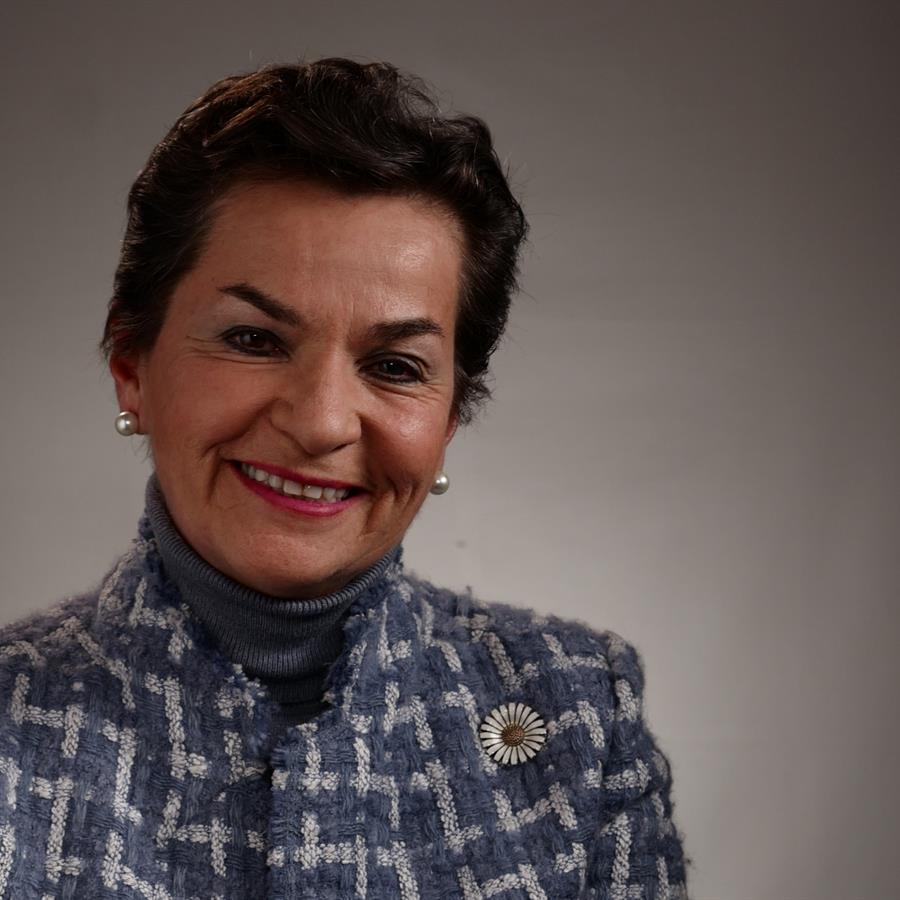 &copy Bill Holshevnikoff for Conservation International
Christiana Figueres
Climate & Leadership Diversity
Christiana Figueres is a world authority on global climate change and was the Executive Secretary of the United Nations Framework Convention on Climate Change (UNFCCC) from 2010-2016. During her tenure at the UNFCCC, she brought together governments, corporations, financial institutions, communities of faith, technology providers, NGOs and activists to jointly deliver the historic Paris Climate Agreement, in which 195 sovereign nations agreed on a collaborative path forward to limit future global warming to below 2°C. The agreement entered into force in less than a year, breaking the record of the U.N. In addition to her role as a Distinguished Fellow at Conservation International, Figueres is Vice-Chair of the Global Covenant of Mayors for Climate and Energy, a ClimateWorks Board Member, World Bank Climate Leader and Missions2020 Convener.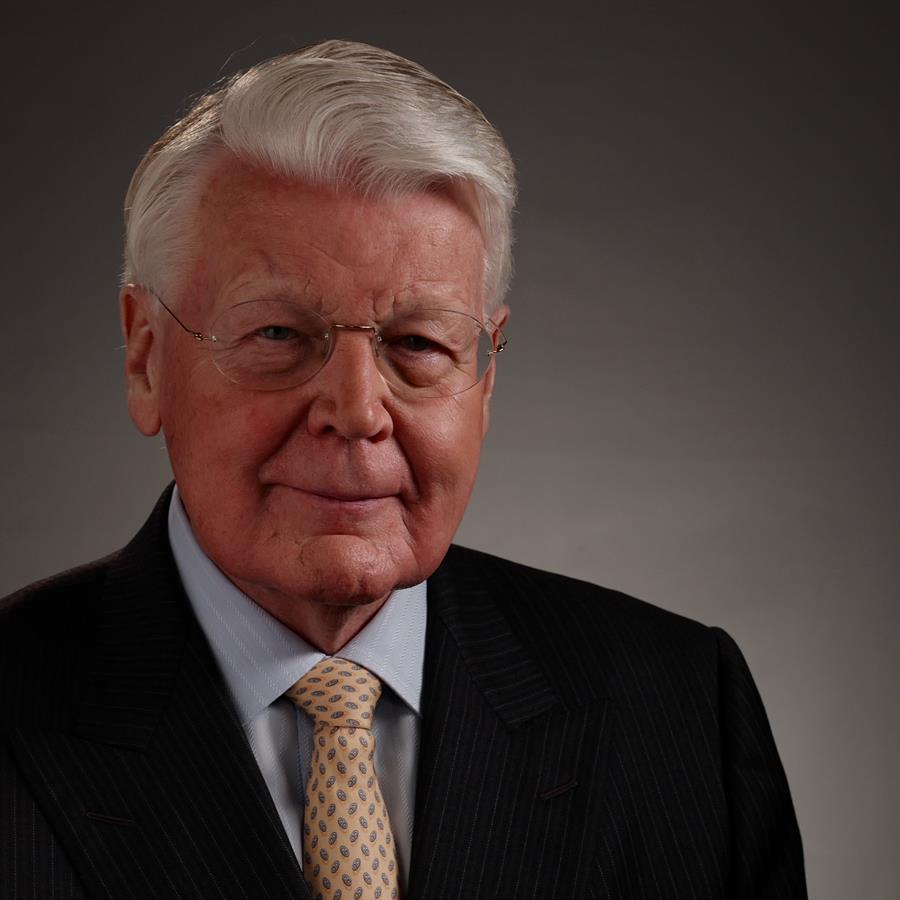 &copy Bill Holshevnikoff for Conservation International
Ólafur Grímsson
Oceans & Climate
Ólafur Grímsson served as President of Iceland from 1996 to 2016, during which time he made renewable energy and climate change key areas of focus. In 2013, he announced the formation of the Arctic Circle, a nonprofit organization designed to enable dialogue among political and business leaders, environmental experts, scientists, indigenous representatives and other international stakeholders to address issues facing the Arctic as a result of climate change and melting sea ice. Grímsson currently serves as the Chairman of the Arctic Circle.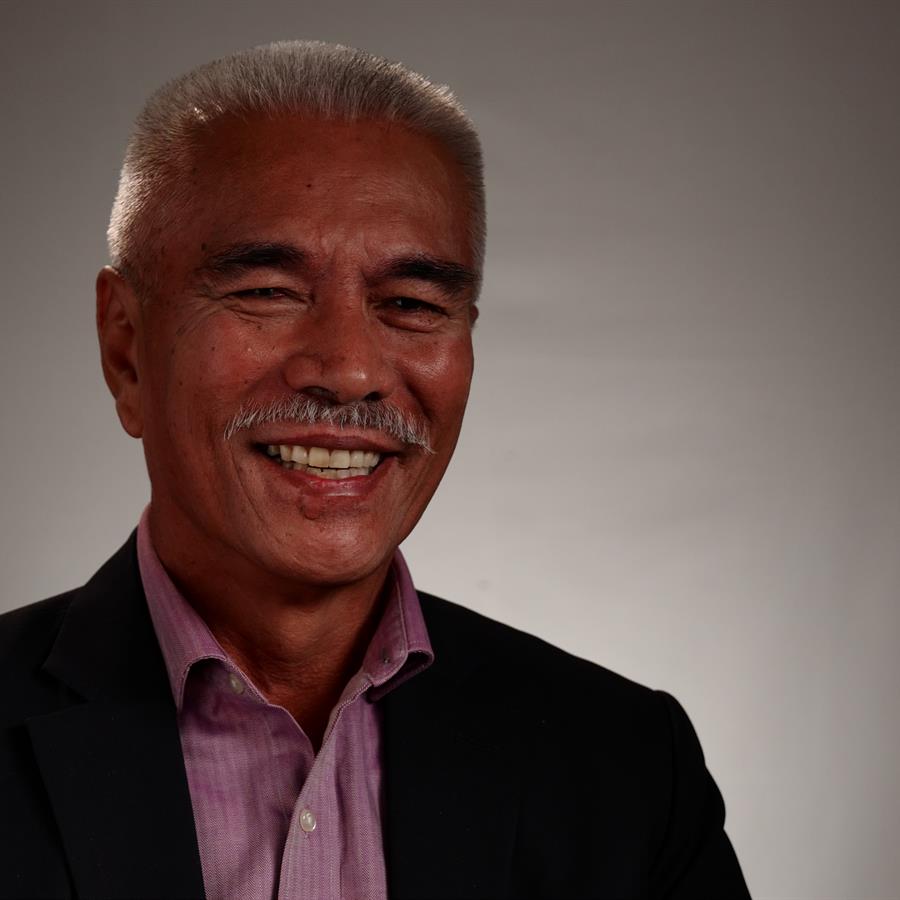 &copy Bill Holshevnikoff for Conservation International
Anote Tong
Oceans & Climate
Anote Tong served as President of Kiribati from 2003 to 2016 and is known for his efforts to raise global awareness around climate change and its threats to Pacific Island nations. Tong has led several initiatives to combat climate change and protect marine areas, including working with Conservation International on the creation of the Phoenix Islands Protected Area (PIPA) — the longest and deepest UNESCO World Heritage List site; the largest marine protected area in the world; and the home of some of the biggest remaining tuna stocks in the world. At the U.S. Department of State's Our Ocean Conference in 2014, Tong announced the closure of PIPA to all commercial fishing, a historic move by a developing country.
&copy Conservation International
Guillermo Jaramillo
Citizen Science & Technology Fellow
Guillermo is a digital entrepreneur, angel investor and conservationist with over 25 years of experience in ​​using science to inform key business decisions. He brings experience in building digital enterprises from conceptualization to implementation. Guillermo provides advice on citizen science and technological solutions to assess conservation challenges and interventions aligned with Conservation International's priorities. He is currently developing iObservo — a citizen-science, social platform for conservation, research and exploration.
&copy Conservation International
Yan Zhang
China Marine Fellow
Yan's fellowship is dedicated to developing and implementing an integrated marine program strategy for Conservation International-China. His experience in protected areas, natural infrastructure, payment for ecosystem services and climate adaptation enables him to focus on developing solutions ranging from marine protection area management and species protection to blue carbon and marine litter. These solutions will help stakeholders better protect the coastal and marine ecosystems in China.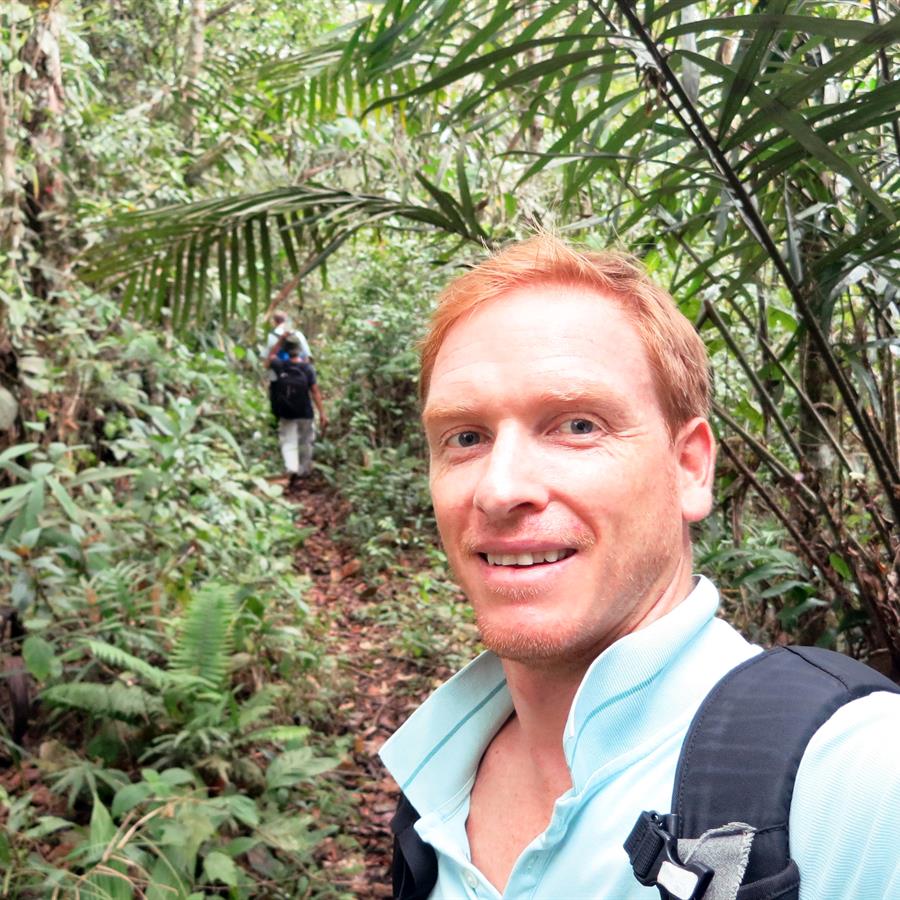 &copy Robert Baigrie
Robert Baigrie
Strategic Partnership with Finance and Corporate Sector
Robert Baigrie is based in Singapore and is focused on engaging with the corporate and finance sectors in promotion of innovative, landscape-scale solutions to distinct problems caused by human pressure on landscapes. His initial work is specific to the Asia Pacific region, particularly Indonesia, and it involves efforts to partner directly with companies to promote sustainable finance mechanisms and critical practices such as responsible sourcing and sustainable production. Robert brings 16 years of experience as a leader in the alternative investment sector, and he most recently served as Citibank's Head of Capital Consulting Services in Asia Pacific.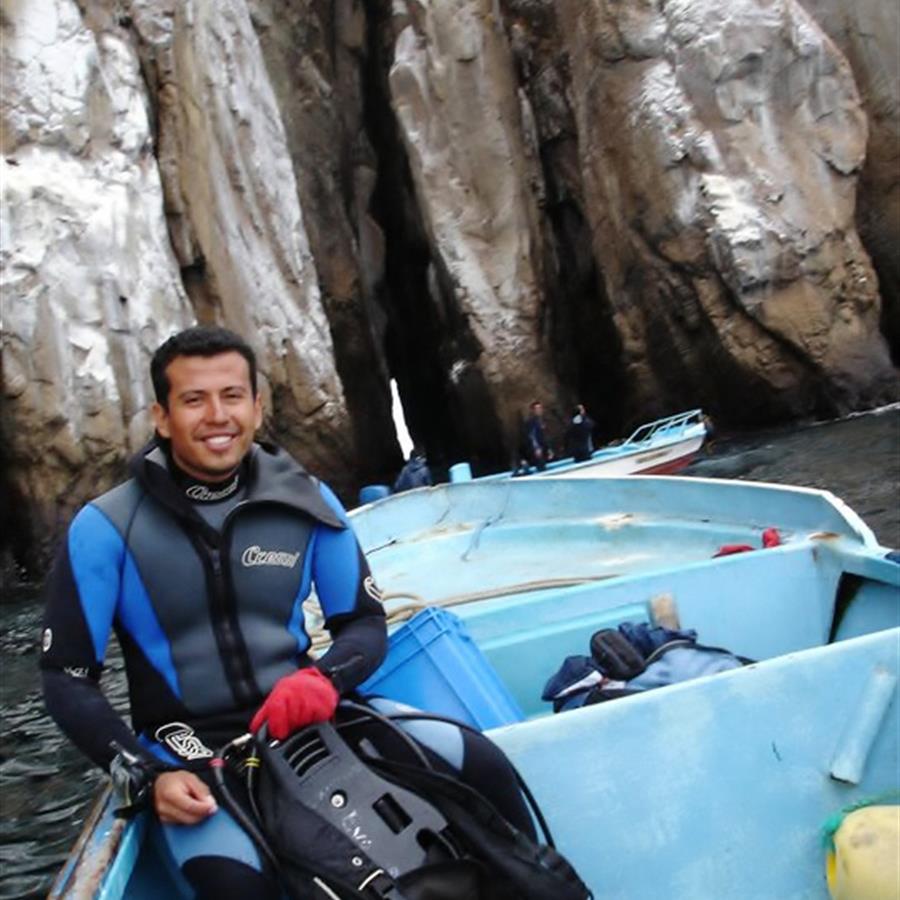 &copy Courtesy of Mauricio Castrejon
Mauricio Castrejón
Sustainable Fisheries, The Americas
Mauricio Castrejón specializes in the social-ecological assessment of small-scale fisheries in marine protected areas, with a particular focus on the impact of diverse human and climatic drivers in the co-management of small-scale shellfisheries in Latin America. Based in the Galápagos, Castrejón is collaborating with Conservation International's Center for Oceans and the Americas Field Division marine community in the development and implementation of a "coastal fisheries recovery model." Mauricio was formerly with World Wildlife Fund and the Charles Darwin Foundation.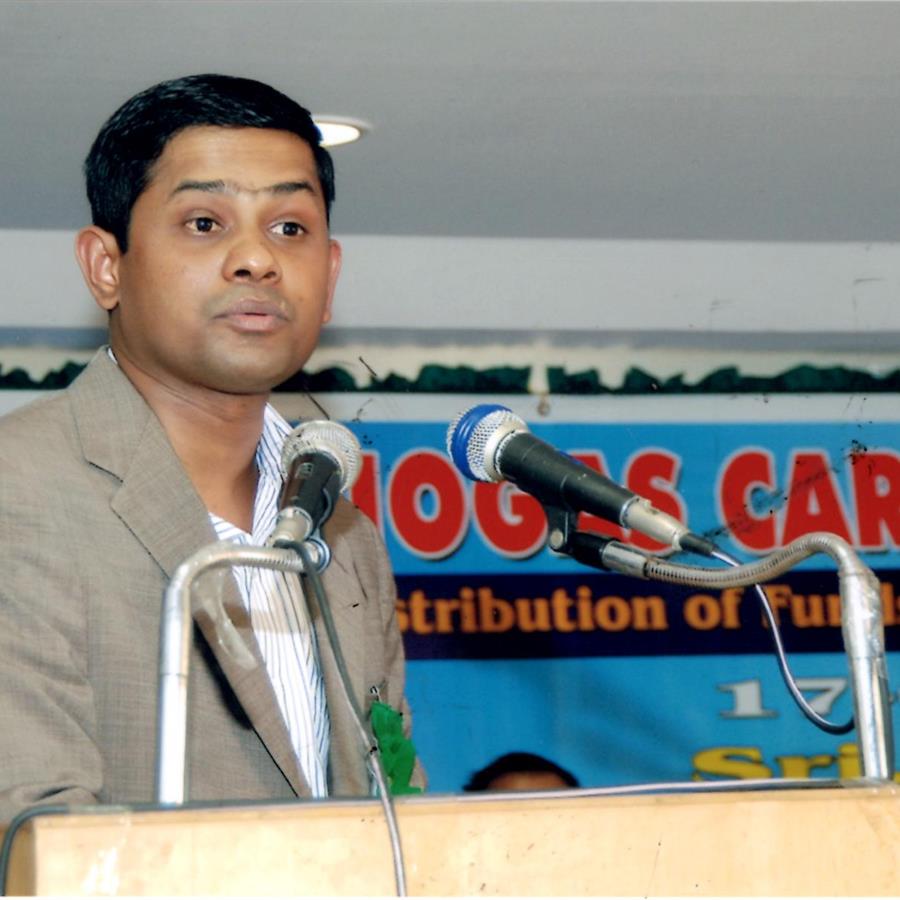 &copy Courtesy of Murali Kanakasabai
Murali Kanakasabai
Climate Finance, Global
Murali Kanakasabai is a pioneer in structuring environmental markets globally and designing innovative environmental financial products. Based in Arlington, Virginia, Murali leads global efforts to scale up financial flows to nature-based climate solutions and better integrate nature as an asset class within mainstream financial markets and impact seeking investors.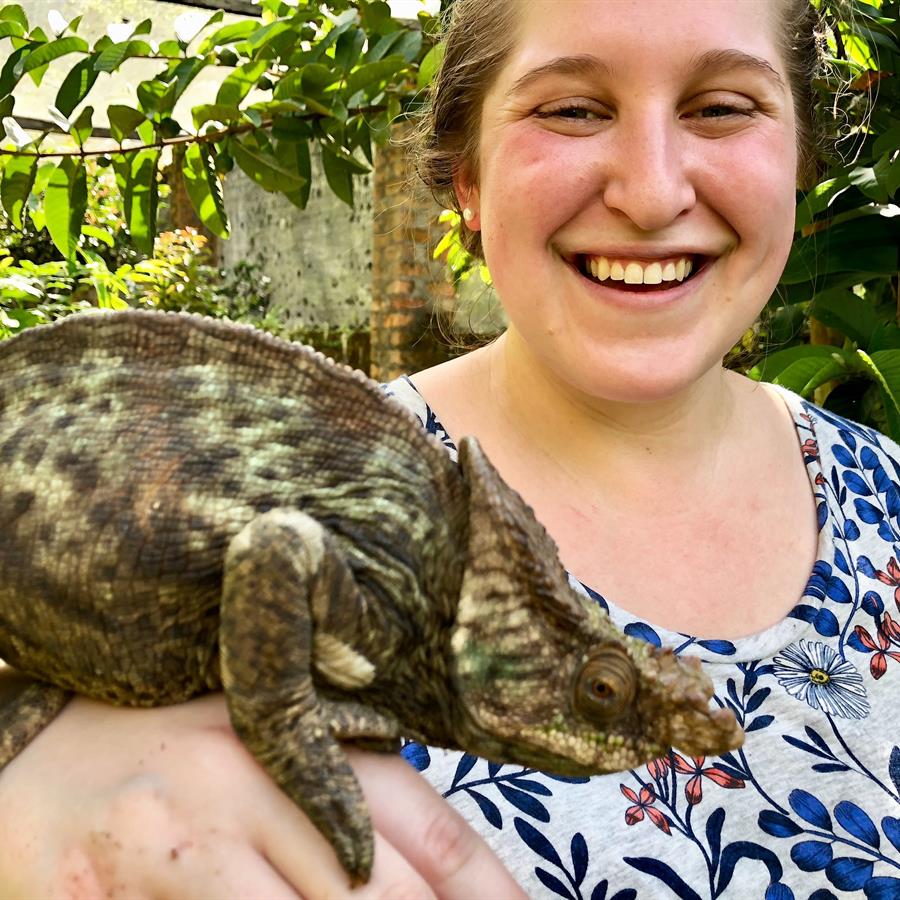 &copy Courtesy of Danielle King
Danielle King
Sustainable Landscapes, Global
Danielle King is based in Arlington, Virginia, and leads Conservation International's efforts to create and implement an innovative, flexible and integrated sustainable landscape approach to holistically manage natural capital and productive systems while improving human well-being in key geographies for maximum impact. Danielle works across divisions and field programs to understand our work and how to bring these projects to scale. Her work will inform sustainable landscapes and seascapes across Conservation International.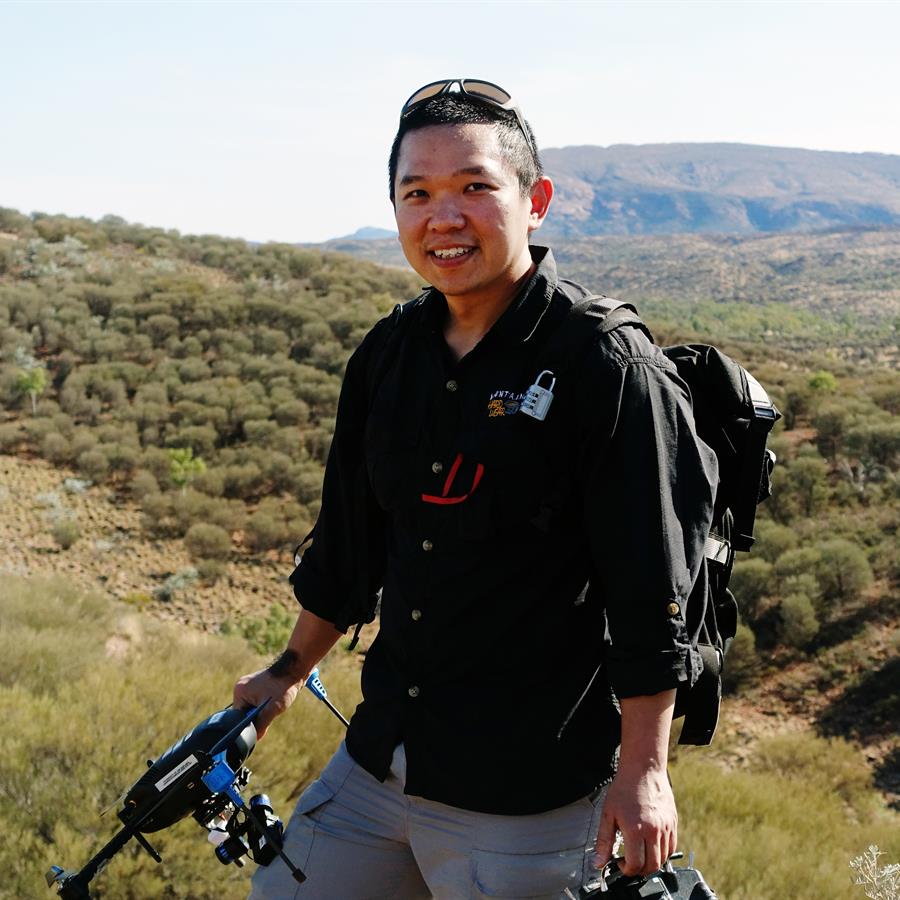 &copy Courtesy of Lian Pin Koh
Lian Pin Koh, Ph.D.
Research & Innovation, Asia-Pacific
Lian Pin Koh, a distinguished Professor of Applied Ecology & Conservation at the University of Adelaide in Australia, is a pioneer in the use of low-cost drone technology for environmental applications. The focus of his fellowship is fostering and coalescing meaningful engagement among the environmental NGO sector and key academic institutions to advance conservation science, as well as introducing cutting-edge technologies into the conservation arena.
&copy Courtesy of Cyril Kormos
Cyril Kormos
Primary Forests, Global
Cyril Kormos, a Vice-President for Policy at the WILD Foundation and Chair of the IUCN-WCPA World Heritage Network, is renowned for his work on primary forest conservation and wilderness law and policy. Kormos' fellowship is focused on demonstrating the value of primary tropical forest conservation by providing research, access to the most current data, and identification of policy options that emphasize the essential role of primary tropical forests and the unique benefits they provide in global climate mitigation.
&copy Courtesy of Rachel Neugarten
Rachel Neugarten
Priority Setting, Global
Rachel Neugarten's fellowship is dedicated to developing, testing and disseminating methods for mapping important areas for biodiversity and ecosystem services to help ensure countries, development banks and conservation organizations are investing scarce conservation resources in the places where they can have the greatest impact. She is specifically focused on providing and discerning data that informs critical issues such as biodiversity, climate mitigation and adaptation, and freshwater and food security, through remote sensing, ecosystem service modeling and spatial analyses.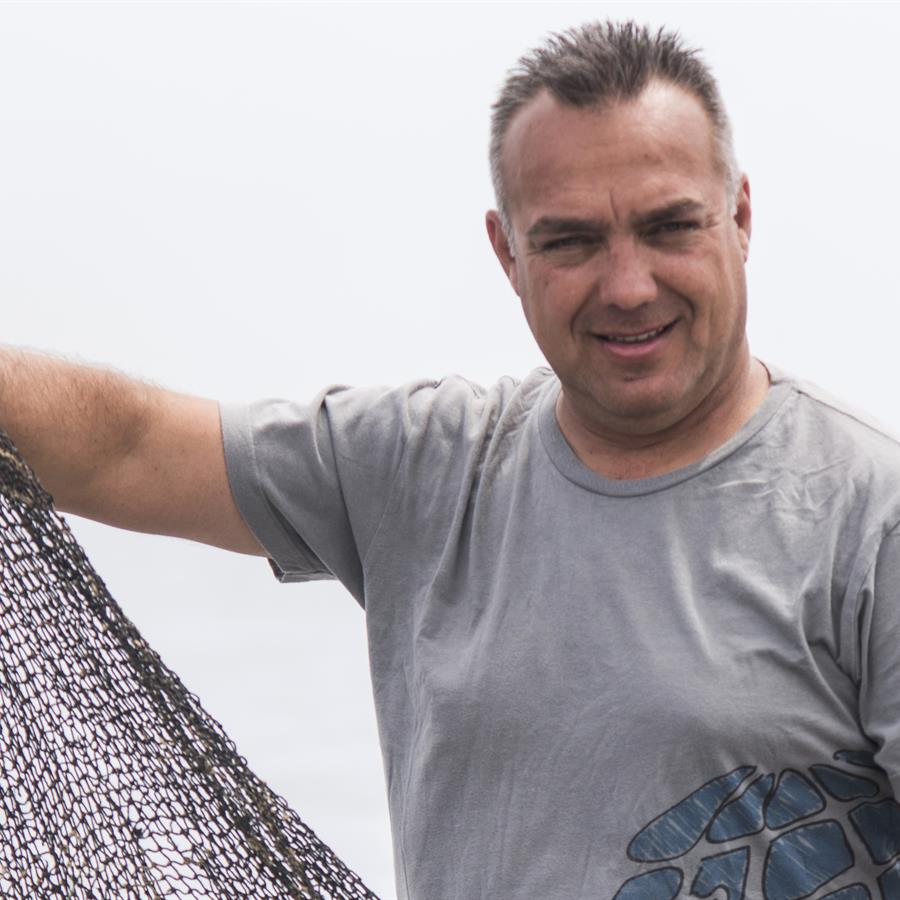 &copy Courtesy of Edgardo Ochoa
Edgardo Ochoa
Marine Pollution & Dive Safety, Global
Edgardo Ochoa, a PADI Master scuba dive trainer and Dive Safety Officer, is a passionate ocean advocate. He brings 20+ years of training to help raise awareness and increase people's knowledge so they will protect and preserve the oceans. He is a leader in ghost net removal and has teamed with PADI to create a global program that will train other divers to safely remove this damaging ocean pollution.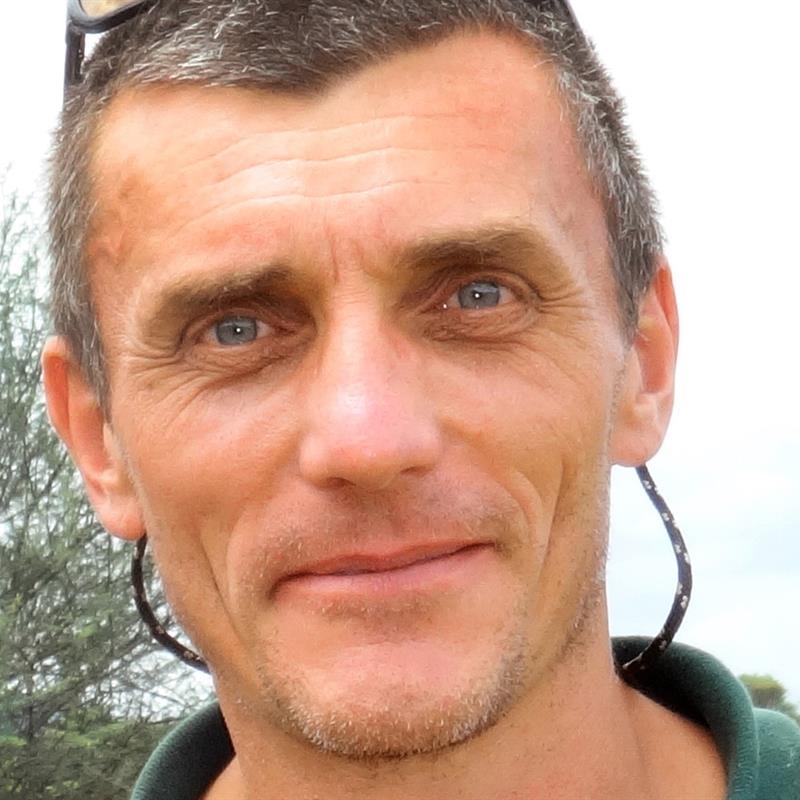 &copy Courtesy of Keith Roberts
Keith Roberts
Wildlife Trafficking, Africa
Keith Roberts is a leader in working broadly within the international community to drive legislative and on-the-ground efforts to end the illegal wildlife trade. Roberts spent the last three decades as a Game Warden, Protected Area Manager and advisor to governments and NGOs on anti-poaching, community development and protected area management efforts. Based out of Kenya, Roberts' fellowship focus is on strategic engagement with partners at all levels to engender a deeper understanding of the role poverty plays a key contributor to poaching as well as how best to mitigate its impacts.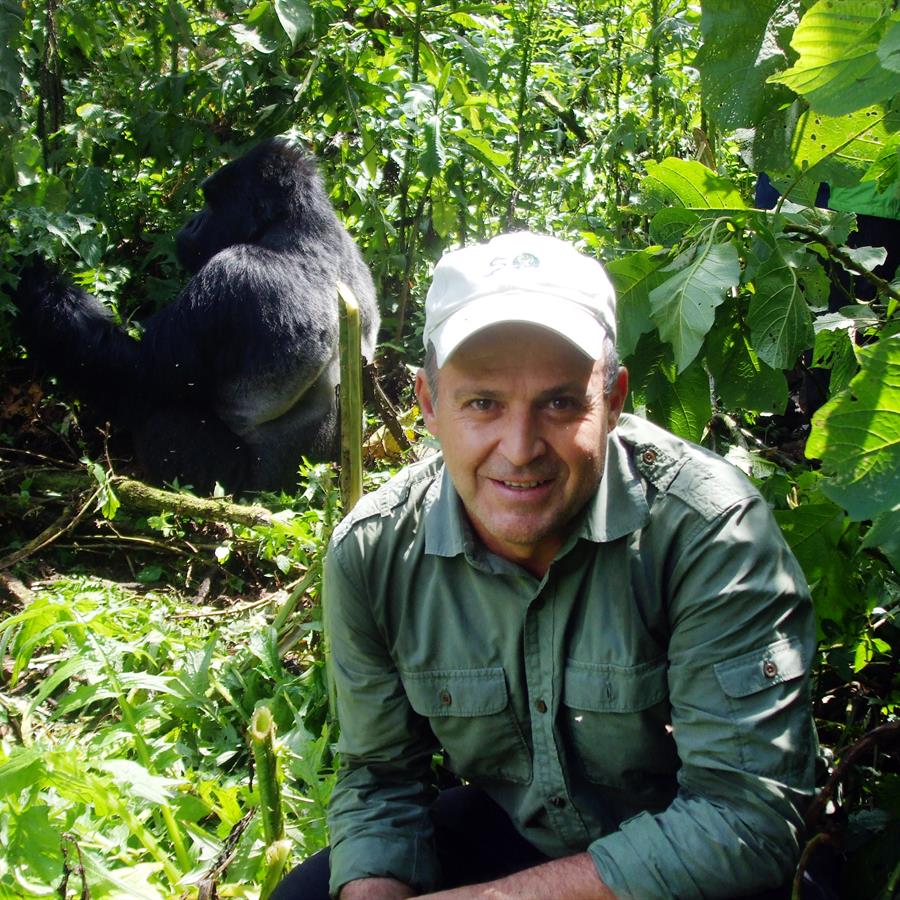 &copy Courtesy of Carlos Manuel Rodriguez
Carlos Manuel Rodriguez
Senior Fellow, Gaborone Declaration, Africa
Carlos Manuel Rodriguez is a former Minister of Environment and Energy for the Republic of Costa Rica, and a pioneer in the development of payment for ecosystem services. In his role as a Lui-Walton Innovator Fellow, he is advancing a highly focused international policy strategy that clearly defines the importance of biodiversity conservation, ecosystem management and climate change mitigation in promoting human well-being. As a skilled policy leader and negotiator, the focus of his fellowship will be in raising awareness as well as the importance of this strategy among leading global decision makers.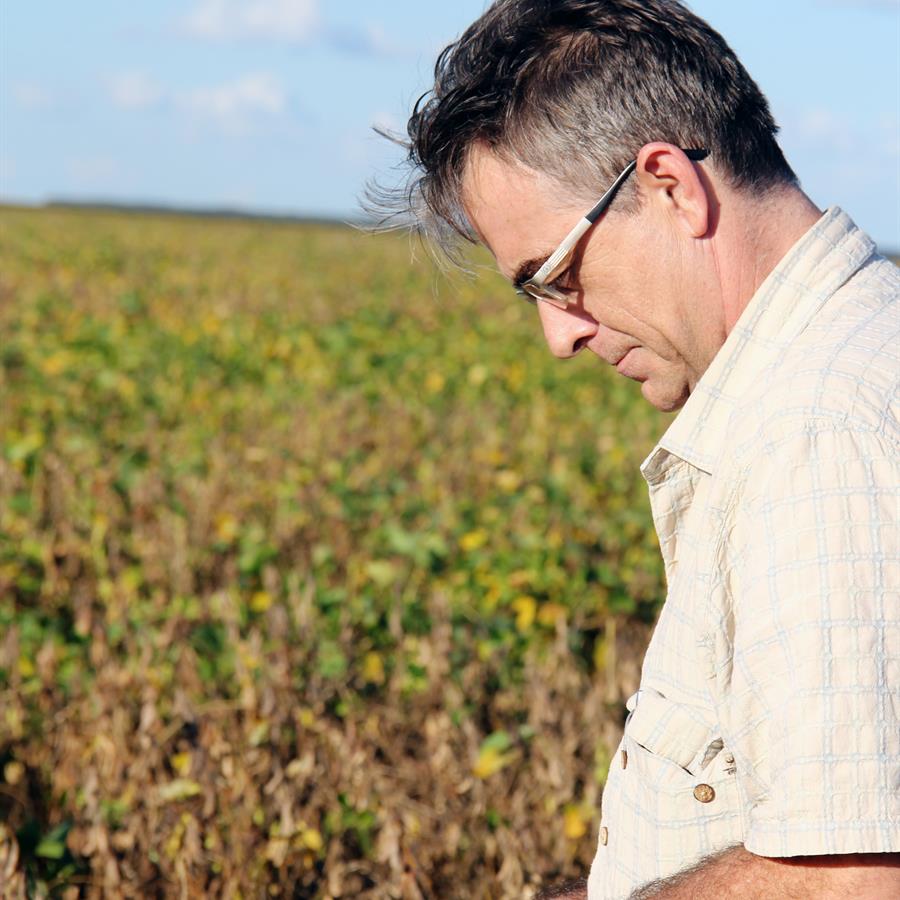 &copy Courtesy of Marcel Viergever
Marcel Viergever
Sustainable Landscapes & Agriculture, The Americas-Brazil
Marcel Viergever's fellowship is centered on creating a sustainable agricultural strategy that incorporates conservation in productive landscapes, and identifying the actions and partners to make it operational throughout Amazonia and other regions in Brazil. In particular, he is focusing on the development of projects related to sustainable soy and palm oil. With more than three decades of experience, Marcel brings a wealth of experience in institutional analysis, participatory approaches, indigenous land management, as well as local development and sustainable livelihood approaches.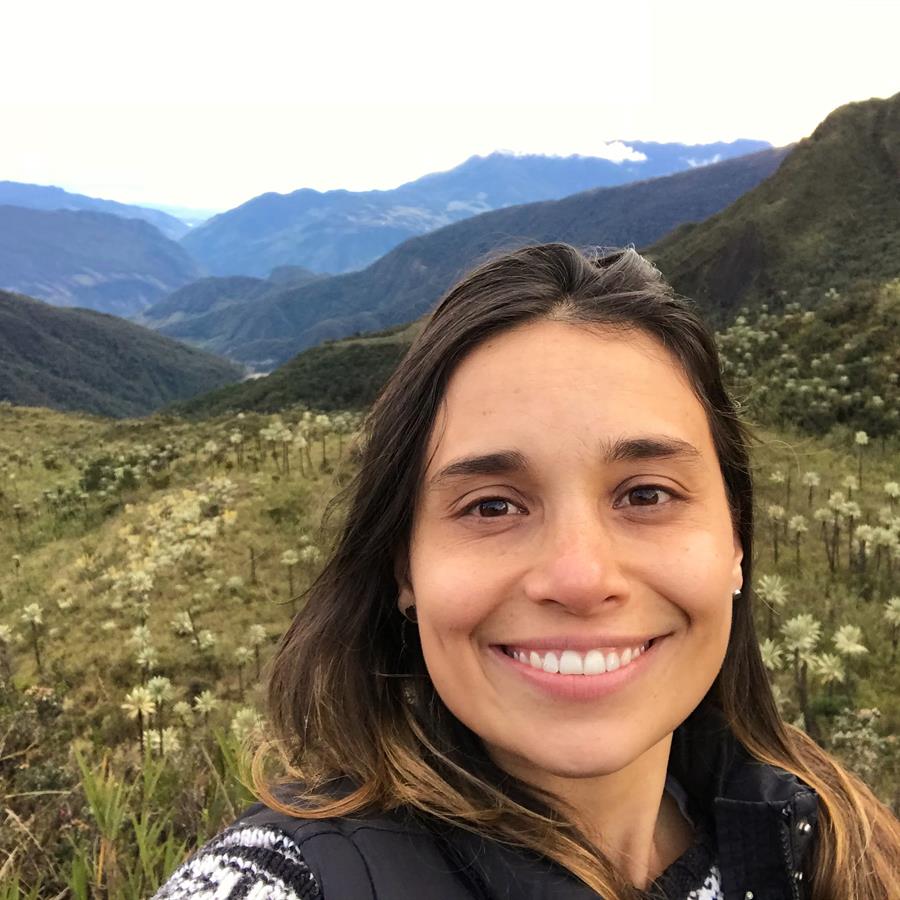 &copy Courtesy of Natalia Acero
Natalia Acero
Water & Cities
Conservation International is working to conserve ecosystems that provide water and prevent flooding in three of the five largest megacities in Latin Americas – Bogotá, Mexico City and Rio de Janeiro. Together, these three cities are home to more people than California and almost as many as Spain. In Bogotá, 95% of water come from Andean moorlands, so called 'paramos.' In Mexico City, the Water Forest ('Bosque de Agua') provides 70% of the water that recharge the main freshwater reservoirs for the city. In Rio de Janeiro, two watersheds provide important freshwater sources for the city. All three cities suffer from regular flooding and both wetlands and forests which can reduce the likelihood of floods have been destroyed (e.g. 99% of the wetlands in Bogotá have been converted since 1940). Natalia is quantifying how much ecosystem conservation and restoration can contribute to water provision and flood prevention in these three cities, and to compare the cost of such ecosystem conservation and restoration actions with other, hard infrastructure solutions. The methods, data and results developed by Natalia will be used to build support for ecosystem conservation and restoration in and around the three cities, and will be used as models to be replicated in other cities in Latin America and beyond.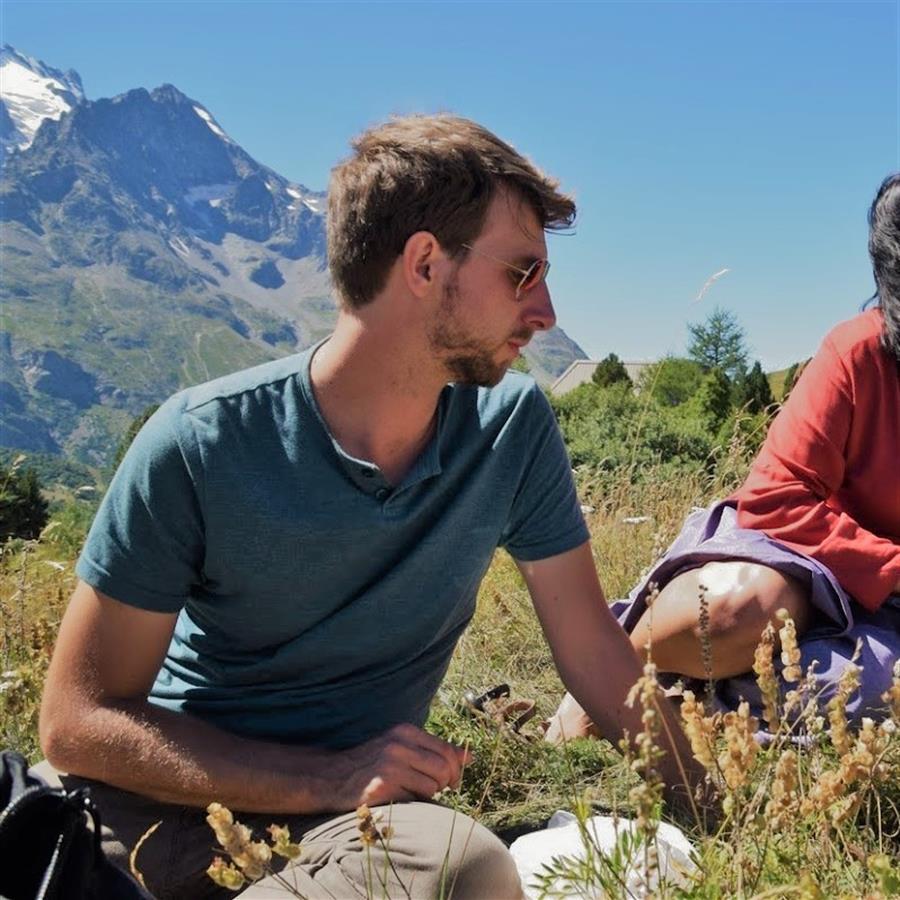 &copy Courtesy of Giacomo Fedele
Giacomo Fedele
Climate Change Adaptation
Climate change is reshaping human civilization. How we respond will determine the future of our species. Our food system, our economies, our cities and our communities — they're all adapted to the climate we currently live in. But what if the climate changes too fast for us to keep up? The fate of the one and only planet we've ever called home is uncertain. It is in everyone's interest to come together to address the challenges we face. Giacomo is studying the new frontier of climate change, broadly addressing the range of climate change impacts for which climate change adaptation will not be viable. Giacomo is developing specific and replicable recommendations to enhance resilience and sustainable development in specific geographies, countries, and commodities.