The achievements we've highlighted in this report are made possible by tremendous support from donors and our global partners — the businesses, agencies and governments who know that we all depend on nature.
Thank you for standing with us.
Our Alto Mayo project in Peru has protected 212,505,980 tonnes of carbon through sustainable production practices and protected areas.
Conservation International's Bogota Conservation Corridor enabled 441,593 people to benefit from healthy ecosystems services.
Conservation International has put 260,876 Hectares under restoration in South Africa's Rangeland Landscape.
&copy Conservation International
A climate change solution: The world's most advanced effort to invest in coastal mangroves
The Challenge: Since the 1940s, humans have destroyed half of the world's mangrove forests. Mangrove forests can store up to 10 times more carbon per acre than a terrestrial forest.
Our Solution: Develop a funding source for protecting mangroves around the world. We brought the world's first accredited ocean carbon or "blue carbon" project to market in Cispatá Bay on Colombia's Caribbean coast. We're now creating blue carbon markets in Asia and Africa.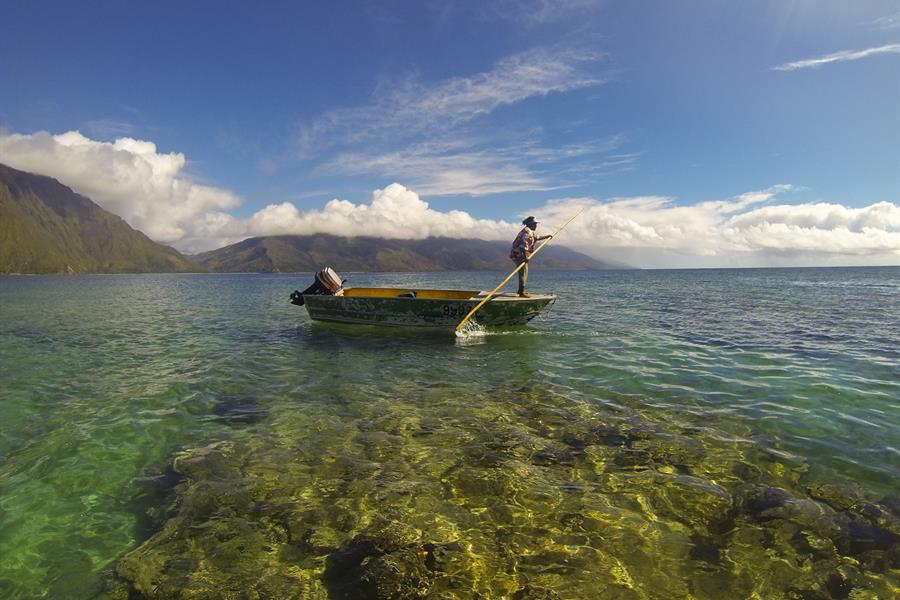 &copy CI/Lily Clarke
Driving ocean conservation at an unprecedented scale
The Challenge: Marine fisheries now require twice the fishing effort of the 1950s to catch the same quantity of fish. As a result of this environmental issue, serious labor abuses are regularly occurring to reduce costs.
Our Solutions: To overcome the rampant human rights abuses in the fishing industry, we recruited 25 major seafood businesses, as well as 25 non-profits, to increase the transparency around the source of the fish they buy.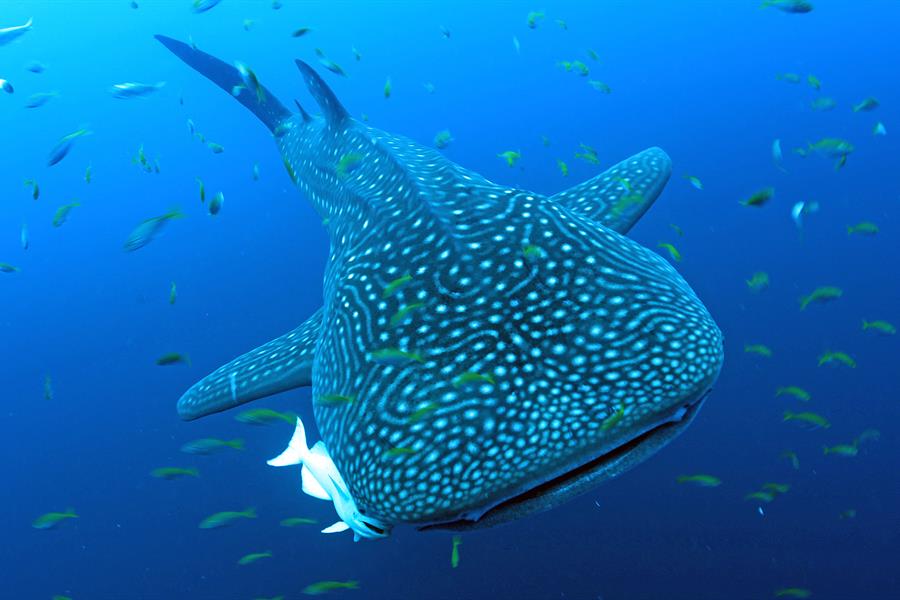 &copy Gerry Allen
In Pacific, countries harness the power of green development
The Challenge: Show the world that conservation and economic growth are inseparable.
Our Solution: Help leaders create bold, effective policies like West Papua, Indonesia, which declared itself a Conservation Province, and New Caledonia, which asked Conservation International to help it reinvent itself as a nature-based economy.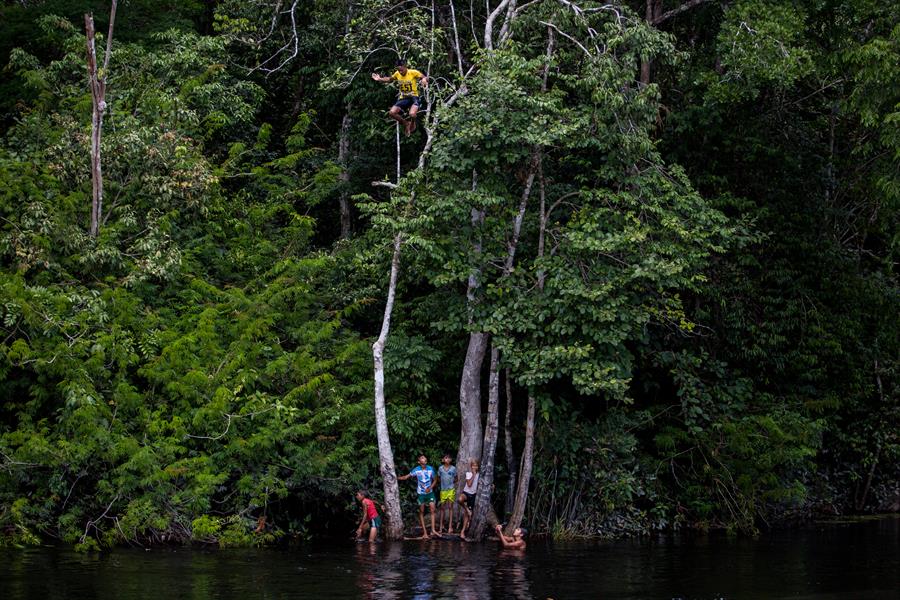 &copy Flavio Forner
Protecting places for people and nature
Women's voices rising in the Amazon – Conservation International facilitated the inaugural gathering of the Women's Council of the Amazon, initiating a cultural shift so the voices of women – who are central to conservation – can be heard.
Increased production, less deforestation – North Sumatra's deforestation rates have increased in the past two years, except where Conservation International has been working with local communities and industry on oil palm, rubber and cocoa production. We cut deforestation rates in half with 500,000 hectares now under improved management and secured 17.5 million metric tons of carbon.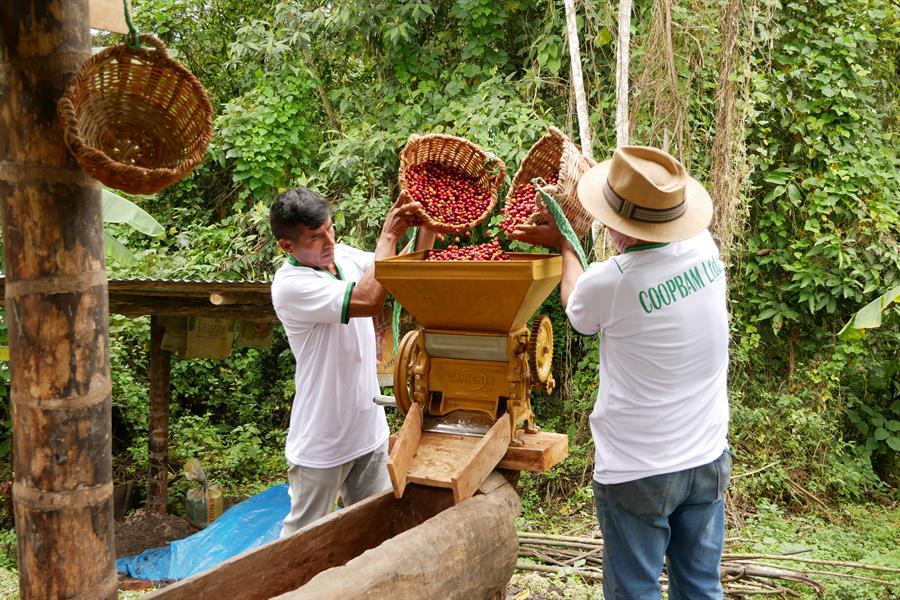 &copy Conservation International/photo by Ana Yi
Developing innovative science and finance for conservation
The Challenge: How can we create realistic alternative economies that make healthy ecosystems more valuable than those destroyed? Conservation must be about investing in businesses and people, supplying green jobs. But how do nascent conservation-conscious enterprises get financing to grow? Most funds won't take the risk.
Our Solutions: Last year, you supported the inception of CI Ventures, an investment fund providing loans to support new green businesses. As a revolving fund, loan repayments are used for new investments. Our lead investors put in $15 million toward our goal of raising $200 million. Over the next decade, we plan to raise the remaining capital and execute 100 deals with our co-financing partners, leading to the sustainable management of 1.2 million acres of land and sea and more than 2,000 jobs.
© Paul Hilton for Conservation International
The most influential science

On a per-paper basis, Conservation International's scientific research is the most influential of any conservation organization in the U.S. — ahead of top research universities, including Stanford and Harvard, as well as other NGOs. On average, each of our papers is cited more than 45 times.
Read our full report for more success stories from 2019. It was an incredible year — thank you for making it possible.