Climate change:
11 facts you need to know
We're already seeing the effects of human-caused climate change — but nature can help.
We're already seeing the effects of climate change, but thankfully, we're equipped with the most effective tool to mitigate and adapt to it: nature. Protecting nature today means a better planet for future generations. Share these facts about climate change and help make a difference:​
Fight climate change, stand up for nature
Help protect nature — for the health of the planet, for humanity and for future generations. Your donation will help us empower communities around the world to fight climate change.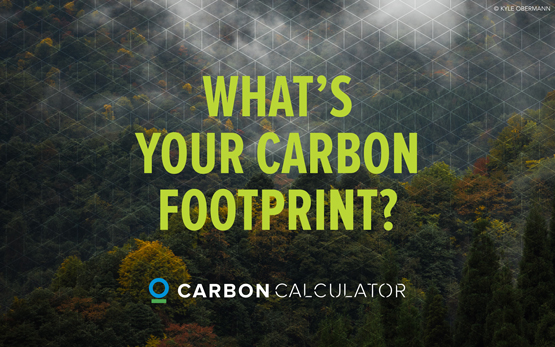 Calculate your footprint
The choices we make have an impact on the climate. Now, with Conservation International's new carbon calculator, you can assess your household's annual carbon footprint — you can also calculate the impact of a single event or trip. Then, with a couple of clicks, you can offset your footprint by contributing to Conservation International's carbon projects in Kenya, Peru and Madagascar.
Our Solutions
Nature-based solutions help communities reduce carbon emissions and adapt to climate change, strengthening their resilience and reducing their vulnerability to impacts like storms and droughts. Conservation International works around the world to help countries value and account for the importance of nature — especially ecosystems and the benefits they provide to​ people.​
"Natural capital" is the source of the many benefits that nature provides, including fresh water, flood control and forest products. Knowing where the most essential natural capital lies is the first step in helping a country incorporate nature's value into its development plans.
The world's greatest rainforest and one of its most vital life-support systems is under threat. Conservation International is working to achieve zero-net deforestation in Amazonia by 2020 to protect essential resources, mitigate climate change and increase prosperity for people.
Conservation International counseled more than 20 countries to help forge the Paris Agreement, a first-of-its-kind climate pact that recognizes the key role nature must play in any climate change solution.
Subscribe
Breaking news about climate change, straight to your inbox.
Thank you! We will be in touch.