Representatives from 200 countries will meet to advance the implementation of the Paris Agreement at a moment of great urgency.
A report recently released by the Intergovernmental Panel on Climate Change delivered a stark warning on the cost of inaction, and this year's Global Climate Action Summit in California demonstrated non-state actor commitment to implementing climate solutions, calling on increased government action. In response, Parties must use this negotiating session to agree on robust implementation guidelines and signal intent to increase the ambition of their national climate commitments by 2020.
United Nations Framework Convention on Climate Change
Learn more about this session on the UNFCCC website »
The Conference of the Parties (COP) refers to the annual meeting of the member countries of the 1992 United Nations Framework Convention on Climate Change. This year's COP in Katowice is the 24th annual meeting to advance on Parties' shared objectives of stabilizing greenhouse gas concentrations in the atmosphere.
The solution to climate change is in our nature.
Natural climate solutions are critical to achieving the Paris Agreement goals. Protecting, sustainably managing and restoring forests and natural ecosystems are an indispensable part of the solution to climate change, providing at least 30 percent of the mitigation needed to limit global temperature rise to 1.5 degrees Celsius. Natural climate solutions should be part of our response to climate change, along with accelerating a decarbonization pathway.
Conservation International envisions a world where natural climate solutions are implemented to their fullest potential for mitigating climate change and are fully deployed in places where ecosystems can help vulnerable populations adapt to the already-present and future effects of climate change.
As stewards of lands that contain almost a quarter of the world's land-based carbon, indigenous peoples and local communities are on the front lines of climate change. To recognize the importance of these stakeholders, Conservation International also works to connect indigenous peoples and local communities to funding, training and technology, helping to secure their land rights so that protecting nature also protects their livelihoods.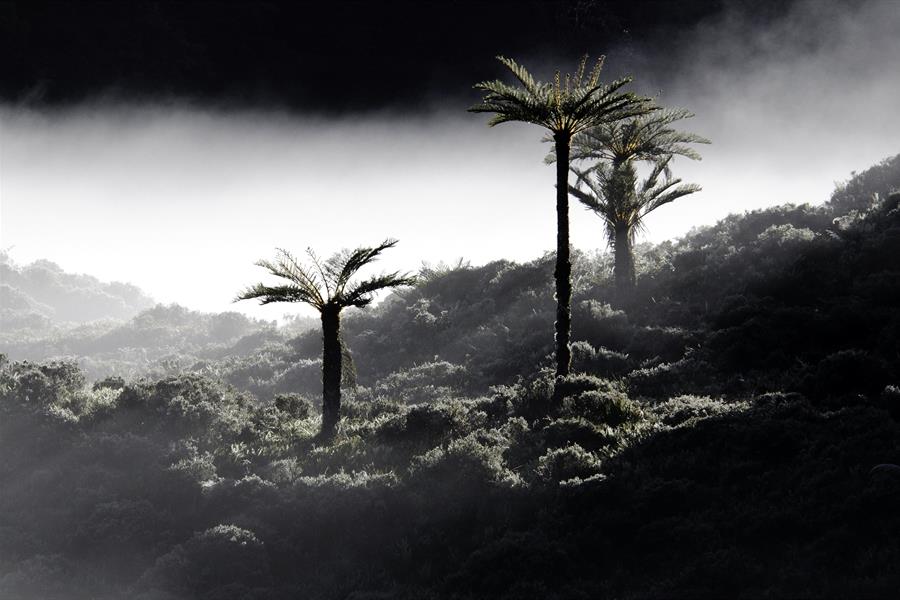 &copy CI/Russell A. Mittermeier
Natural climate solutions include activities that reduce emissions from deforestation and forest degradation (REDD+), conserve and restore marine ecosystems, enhance "blue" carbon stocks along coastlines, and harness the power of ecosystems to adapt to climate change (ecosystem-based adaptation). These actions can additionally provide socio-economic benefits beyond mitigation and adaptation, and are critical to accelerating our climate change response.
Our policy stance at COP 24
Conservation International's COP 24 Position Paper
Press Contact
Salma Bahramy, Director of Media Relations
sbahramy@conservation.org | +1 703-341-2471
Visit our newsroom for the latest news and press releases.
Conservation International works to equip decision makers with accessible science and evidence to make informed decisions to restore and protect critical ecosystems as part of global climate action.
At COP 24, Conservation International will strive to advance the role of nature in implementing the Paris Agreement by:
Harnessing the role of nature to deliver results for national and global mitigation and adaptation
Guidance should encourage countries to incorporate both mitigation and adaptation efforts across all sectors, including natural climate solutions (e.g., REDD+, sustainable climate-resilient and low-emission agriculture, ecosystem-based adaptation and coastal carbon management).
Increasing efficiency for delivering climate goals and finance
Encouraging the transfer of high-quality emission reductions generated in all sectors, including the land sector, can drive needed flows of finance to climate actions addressing both sources and sinks, particularly in developing countries.
Ensuring inclusive participation
Ensure the full and inclusive participation of all relevant actors, such as smallholders, women, indigenous peoples and local communities, whose inclusion in climate action is key to achieving the global goals on climate change under the Paris Agreement.
Considering critical issues of agriculture and oceans
Prioritize the inclusion of key actors, such as smallholder farmers in diversified sustainable landscapes, when implementing actions to protect forest cover and ensure food security.
Establish process to identify gaps in science and policy guidance on enhancing oceans and coastal ecosystems to achieve global climate goals.
Turning science into policy
Joan Chen, Lee Pace, Reese Witherspoon, Liam Neeson, Julia Roberts, Harrison Ford, Edward Norton, Penélope Cruz, Robert Redford, Ian Somerhalder and Lupita Nyong'o all join forces to give nature a voice. Watch the films and take action at: http://ci-intl.org/1OiRBh3 | Follow us on: Twitter: http://www.twitter.com/ConservationOrg Facebook: https://www.facebook.com/conservation.intl Instagram: https://www.instagram.com/ConservationOrg