The Paris Agreement was an enormous achievement and represents vital progress toward meaningfully addressing climate change.​
With the global climate goals now agreed and entering into force this November, the United Nations Framework Convention on Climate Change 22nd Conference of the Parties (COP 22) in Marrakech will focus on delivering action on the ground by setting the rules and incentives for how the Paris Agreement will be carried out.
Our Approach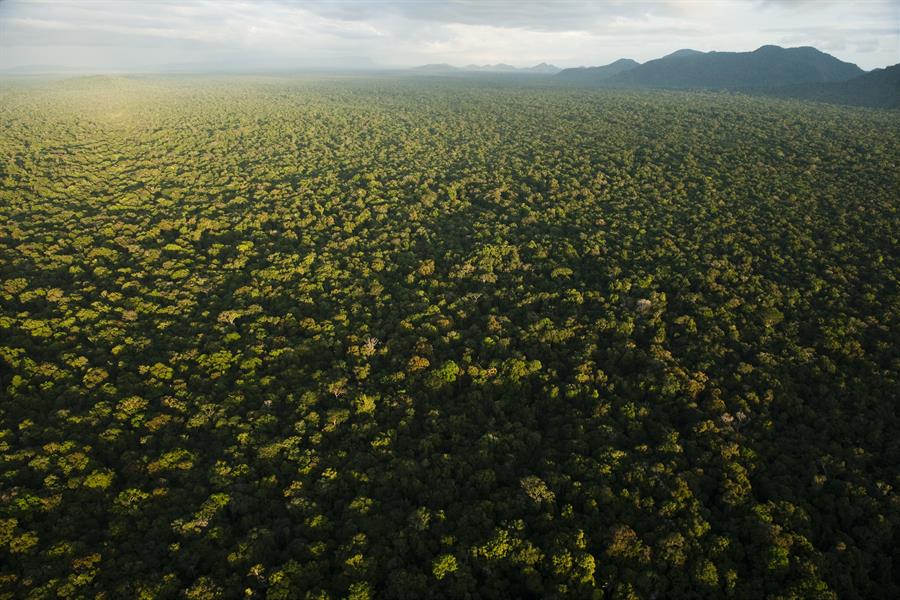 &copy Pete Oxford/iLCP
Nature provides at least 30% of the solution to fight climate change
Nature-based solutions to climate change are essential for the success of the new climate agreement, and Conservation International's climate policy work focuses on helping countries achieve that by taking full advantage of the contributions that nature can make toward the main goals of the Agreement.
These approaches can include activities that reduce emissions from deforestation and forest degradation (REDD+), promote climate resilience in land-based activities, enhance carbon stocks along coastlines, and harness the power of ecosystems to adapt to climate change (ecosystem-based adaptation or EbA). These measures provide benefits beyond mitigation and adaptation, and are critical to accelerating our climate change response.
Our policy stance at COP 22
As countries prepare for upcoming negotiations, Conservation International calls on countries to:
Expand national climate action:

Incorporate nature-based solutions in national mitigation and adaptation policies and action plans to achieve the aims of the Agreement and deliver essential co-benefits;

Harness mechanisms to increase efficiency for delivering climate goals:

Through existing mechanisms including market-based approaches, facilitate cooperation among countries to help them meet their mitigation commitments as efficiently as possible an​​d drive public and private investments toward nature-based approaches such as REDD+, commensurate with their value and potential; and

Ensure inclusive participation:

Empower men and women and indigenous peoples in particular to participate effectively in, and equitably benefit from, global and national decision-making processes in the implementation of national climate actions, while recognizing the knowledge of indigenous peoples and traditional systems for addressing climate mitigation and adaptation challenges.
Turning science into policy
How should nature-based solutions for fighting climate change be implemented? What is the role of the private sector? What should REDD+ look like? These and other issues were covered in a series of briefs that translate Conservation International's research into policy prescriptions:
Donate
Donate to Conservation International to protect all the parts of nature we can't live without.