Editor's note: Conservation International is powered by 1,500 people in more than 30 countries — their interests, like their hometowns, are all over the map. In this monthly feature, our experts share some of their favorite things.
Pursuing a life of impact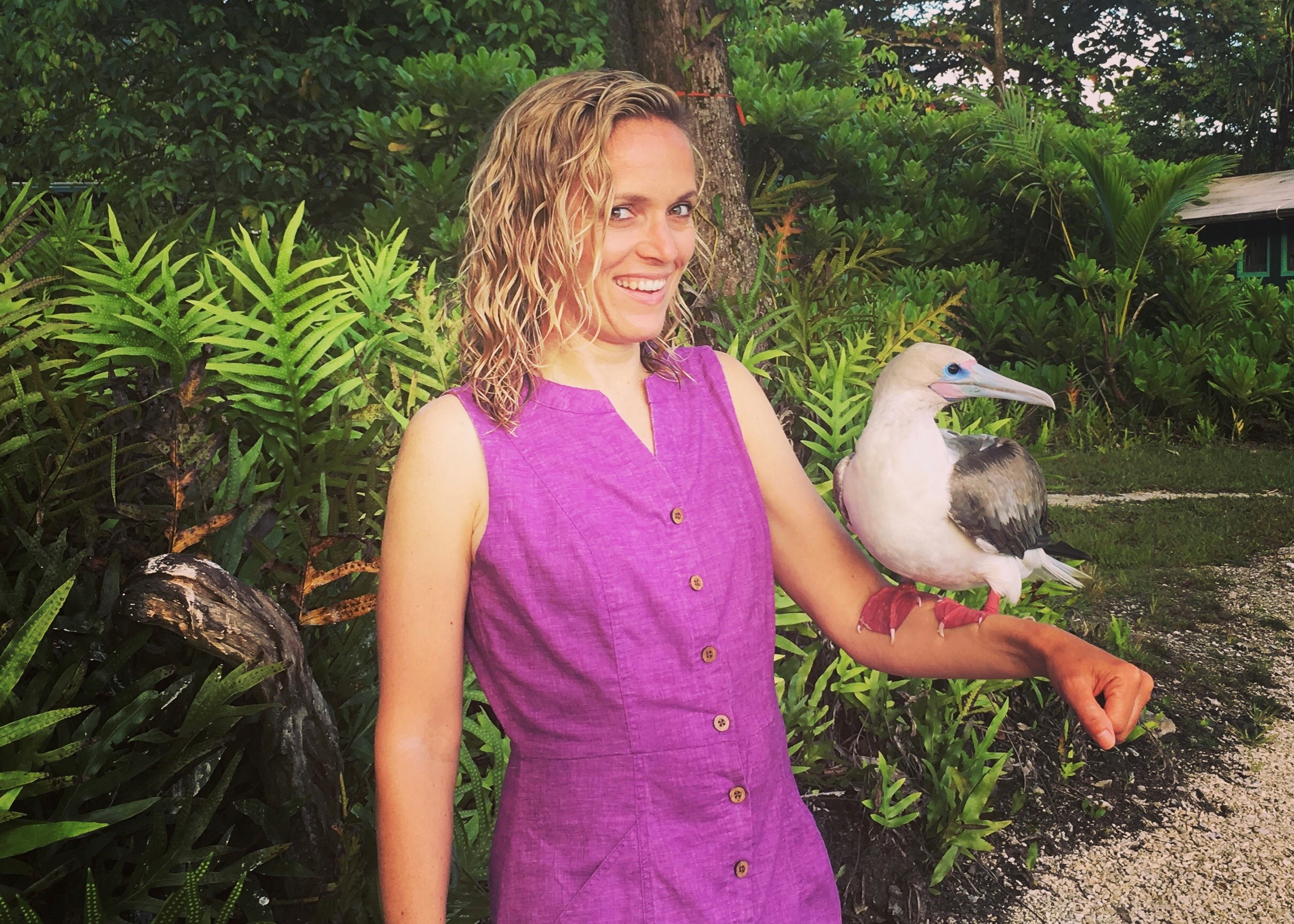 Stephanie Wear with a booby bird in Palmyra, an island in the Pacific
In my work and personal life, I regularly draw on the wisdom of the book "Essentialism: The Disciplined Pursuit of Less" by Greg McKeown and the author's accompanying podcast. One of the things that characterizes our work in conservation is the endless opportunity to have a positive impact on people and nature. However, we can't do it all. McKeown helps clarify how to go about making your highest contribution and how to say no to all the things that would otherwise undermine your ability to have the impact you seek. I revisit this book every few years as a reminder and to fortify my resolve around the impact I want to have — and the life I want to live with my loved ones.
Stephanie Wear
Senior Vice President, Moore Center for Science
Chapel Hill, North Carolina
---
Learning to be self sufficient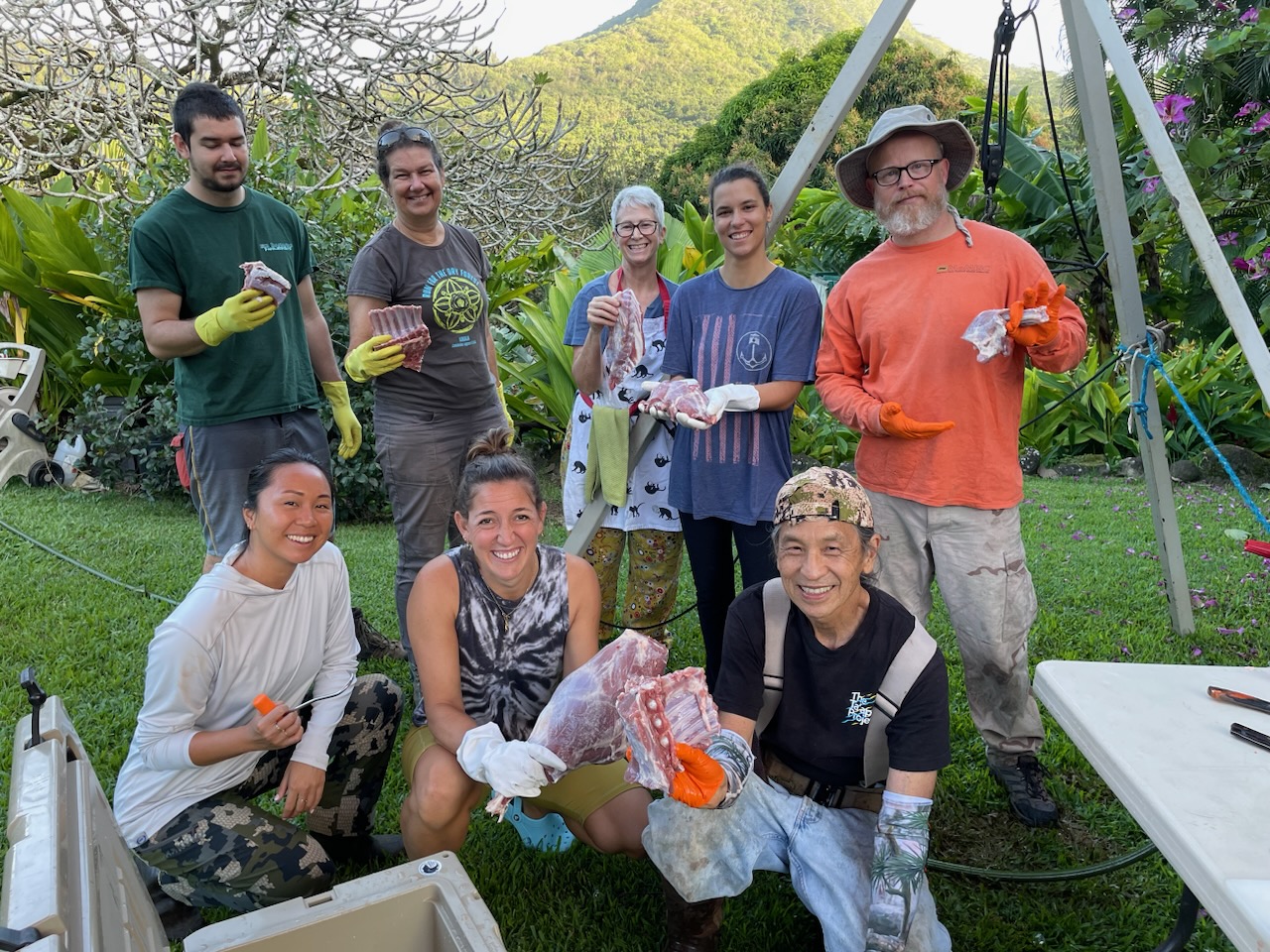 Jhana Young (bottom left) with her dad (bottom right) at a workshop
Supply chain disruptions and the high cost of groceries in my home state of Hawaiʻi — and beyond — have motivated me to become more self-sufficient and less reliant on imported foods.
I grew up learning to fish, hunt and garden from my dad. We continue to hunt, butcher and store our own meat from invasive pigs, sheep and deer. In addition, I fish and dive for fresh fish and tako (octopus) and I set up a vertical hydroponic tower to grow my own vegetables and herbs. In the last year, I also joined a hui (group) to learn how to milk goats.
My motivation comes from working on food security projects over the last decade — and a personal commitment to understanding where the food I eat comes from. Living in the middle of the Pacific Ocean also makes me want to prepare for the next natural disaster or food shortage that may come along. I recently started hosting small workshops to teach the next generation of learners how to do the same. Some of my go-to resources are the YouTube channel of Kimi Werner, a champion spearfisher from Hawaiʻi, and The MeatEater podcast, which discusses topics ranging from hunting and fishing, to nature, conservation and wild foods.
Jhana Young
Manager for Sustainable Seafood program, Center for Oceans
Honolulu, Hawaiʻi
---
Finding inspiration in film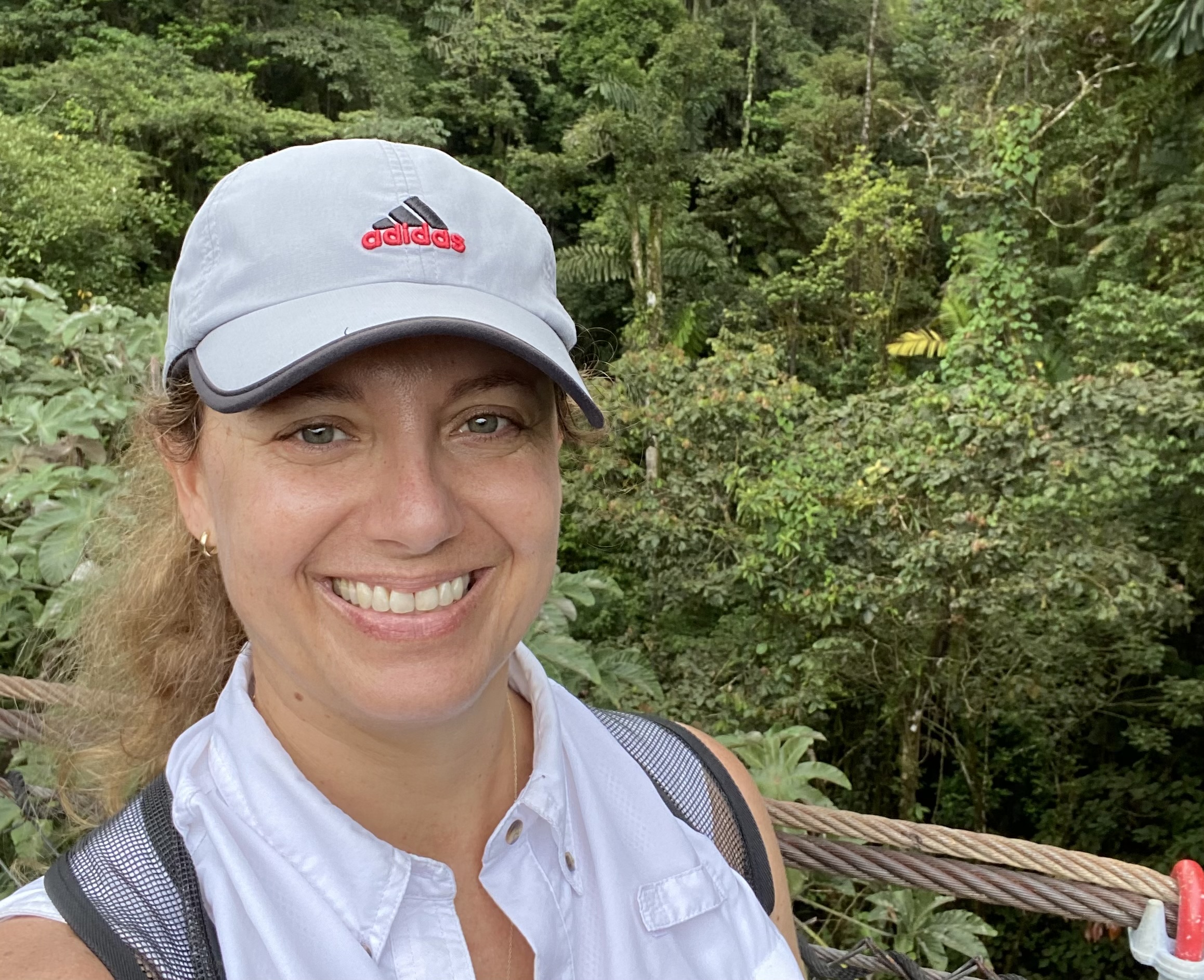 Vanessa Bauza hiking in Costa Rica
After Oscar season fades, I like to watch some of the nominees that went home empty-handed — especially in the documentary category. That's how I landed on "All That Breathes," a feature film from India about two brothers with a singular passion for rescuing and rehabilitating a bird of prey known as the back kite.
Hundreds of these majestic animals are literally falling from the sky, victims of Delhi's toxic air quality and a popular Indian pastime: flying paper kites with strings coated in crushed glass, that entangle the birds and slice their wings. At the center of the brothers' devotion to the birds is something their late mother taught them: "One shouldn't differentiate between all that breathes."
When we're not watching the men work late into the night, setting bones and suturing muscles, Director Shaunak Sen takes us into Delhi's alleys, landfills and vacant lots where — against all odds — nature is adapting to the city's chaos. With its meditative pacing and moments of unexpected beauty, the film is a reminder of the power of compassion and the interconnectedness of life.
"All That Breathes" is now streaming on HBO Max.
Vanessa Bauza
Editorial Director, Brand and Communications