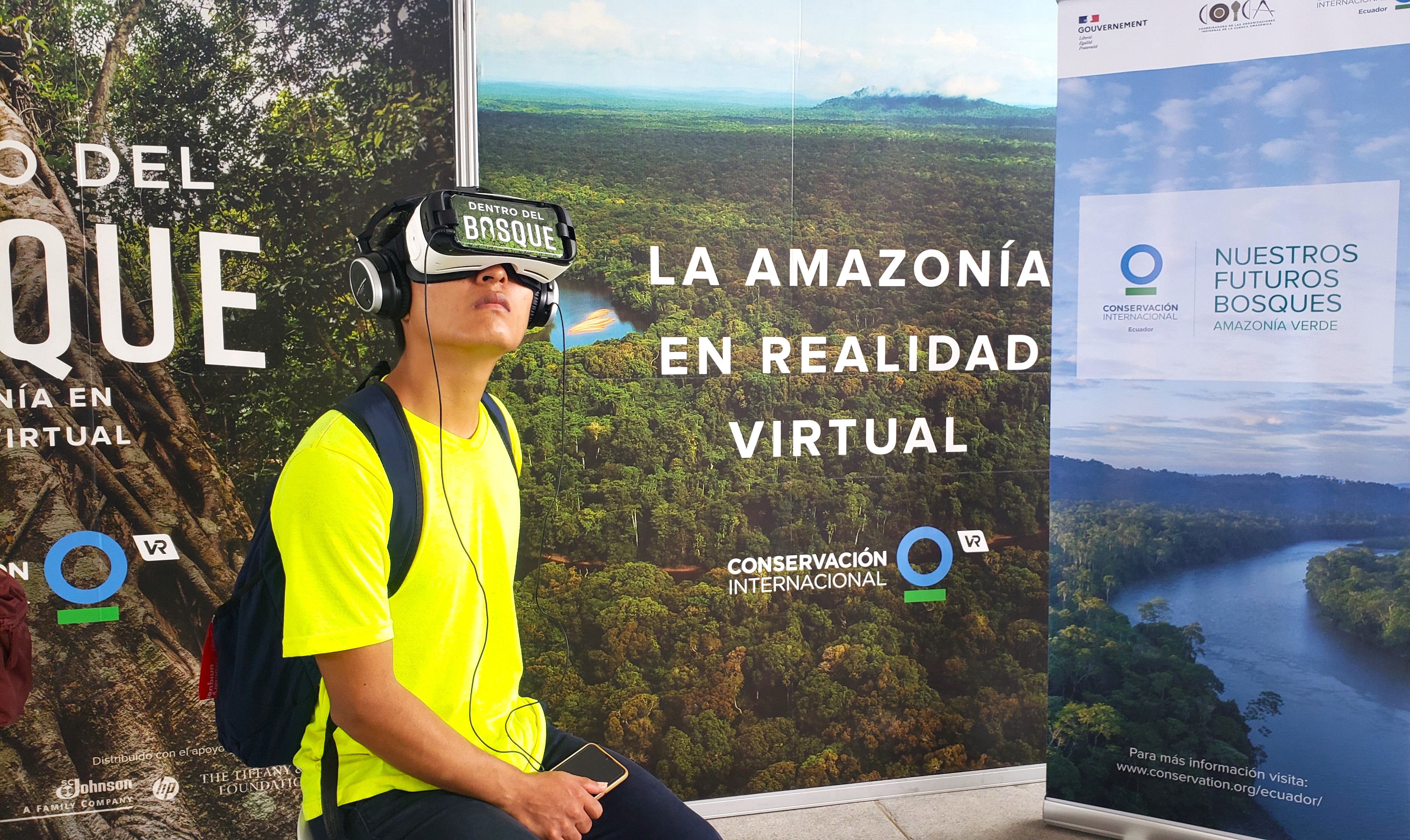 The International Forum: Amazon in Common, Territories, Coexistence and Sustainability, organized by the French Embassy in Ecuador, was held on June 1 and 2 in the Amazonian city of Puyo, Ecuador. During this multidisciplinary event, proposals to address the social, environmental and economic challenges faced by Amazonian nationalities and their ecosystems were discussed.
The CI-Ecuador team participated in the technical roundtables that addressed key issues such as forest restoration, bioeconomy and the role of Amazonian women in the economy and political participation. These topics are part of the work that the Amazonian nationalities have been implementing together with CI-Ecuador and its strategic partners to conserve and promote sustainable development in the Amazon.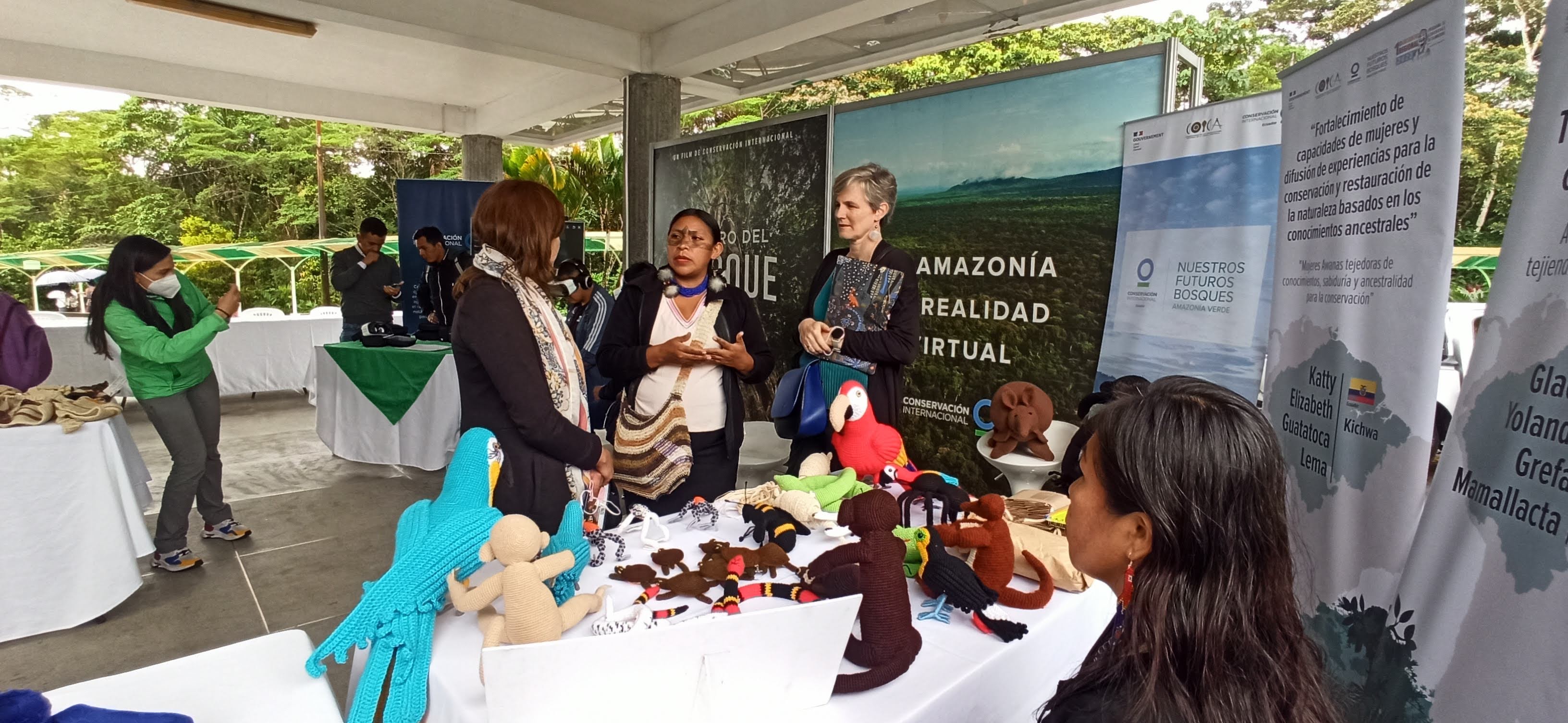 CI-Ecuador participated with a stand at the associative fair where the women that are recipients of scholarship of the Amazon Women Leaders Program presented their ventures supported by the Our Future Forests–Amazonia Verde project. At the stand, it was also presented the virtual reality video "Inside the Forest", a 360° immersive experience to know and feel the Amazon from a deeper perspective. More than 120 students were part of this experience to explore the landscapes of the Amazon and learn about the importance of conserving its biodiversity and its natural richness.
The International Forum: Amazon in Common, Territories, Coexistence and Sustainability was organized by the French Embassy in Ecuador, the Institute of Research for Development (IRD), the Coordination of Indigenous Organizations of the Amazon Basin (COICA), the Confederation of Indigenous Nationalities of the Ecuadorian Amazon (CONFENIAE), the French Alliance of Cuenca an the Universidad Estatal Amazónica (Amazon State University)