Asia-Pacific

Informing smart decisions for protecting nature through innovation, cutting-edge science, policy and partnerships

Protecting nature so people can thrive

Food, fresh water, livelihoods and climate resilience. Nature provides for us all.
For over 20 years, Conservation International has worked across the Asia-Pacific region to protect the ​nature that humanity depends upon. We work from the individual and community level, through to university, fellow NGO, corporate and government, to conserve the region's most vital remaining natural areas for the benefit of humanity.
© CI
We concentrate our efforts where we can have the most significant outcomes for people and for nature. These include many of the largest and most carbon-rich forests on Earth which millions of people depend on for their fresh water and more. In the marine realm, our program sites contain over 75% of the world's hard corals, more than half the world's reef fish, and also the majority of the global tuna catch.
Our priorities
The problems facing our planet are increasing. In Asia-Pacific rapid population growth, economic development, unsustainable practices, poorly managed fisheries and deforestation are causing an unprecedented decline in the health of our ecosystems, severe biodiversity loss and threatening human livelihoods.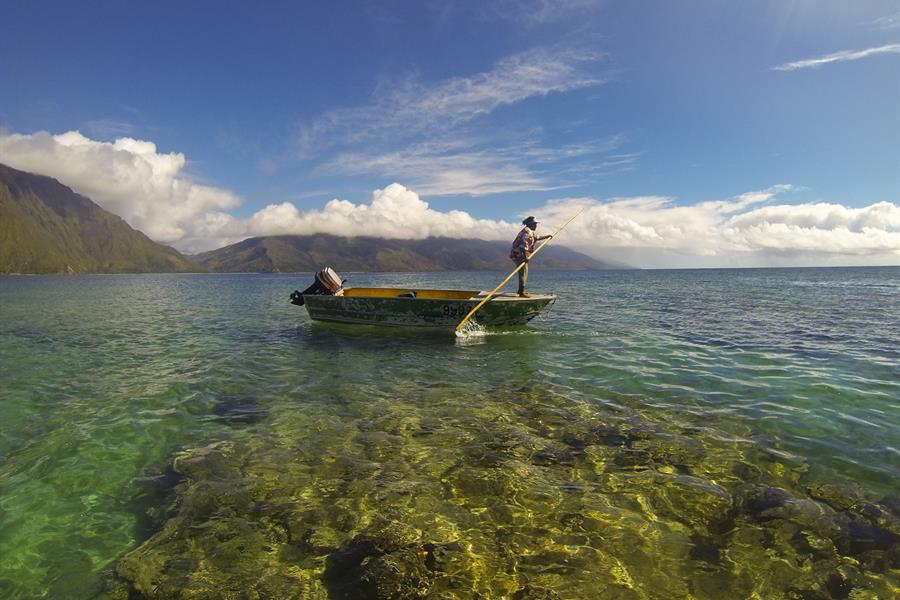 © CI/Lily Clarke
Pacific Oceanscape
With Conservation International's support, 23 countries and territories united to create and implement the Pacific Oceanscape – a framework to protect, manage and sustain the Pacific Ocean's cultural and natural integrity. These nations are responsible for 10% of the world's oceans and some of our most economically important waters. Conservation International works with Pacific communities and governments to improve marine management, conserve critical habitats and mitigate the severe impacts of climate change already being experienced by Pacific Islanders. Our priority investments in this region are Kiribati's Phoenix Islands Protected Area, Palau's National Marine Sanctuary, New Caledonia's Natural Park of the Coral Sea, Fiji's Lau Seascape and the Cook Islands' Marae Moana Marine Park. Conservation International is also working to develop similar initiatives in Samoa, Wallis and Futuna Islands, and Niue. Additionally, we aim to support shared learning and resourcing within these commitments.
© CI/David Emmett
Greater Mekong and China
The Mekong River is the lifeblood that supports around 300 million people across Southeast Asia — but this unique ecosystem faces collapse from overfishing, unsustainable development and poor agricultural practices. Conservation International is working with governments, partners, and communities across the Greater Mekong region to protect the forests, rivers and wetlands that feed the system, to minimize the impact of forest degradation and loss as well as dams and other water diversions, and to improve management of freshwater fisheries to ensure that the Mekong basin can continue to feed millions sustainably.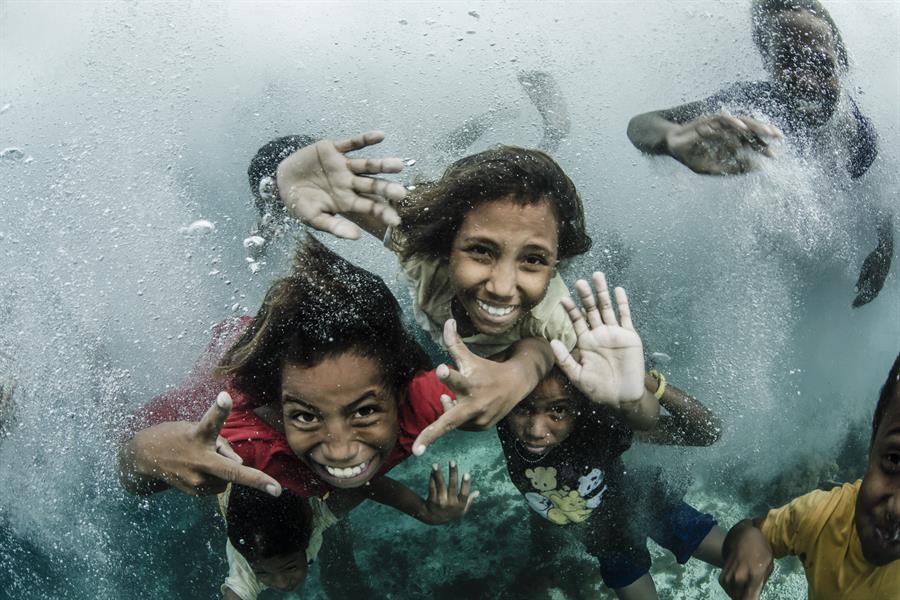 © Shawn Heinrichs
Indonesia
Indonesia's 17,000 islands are home to nearly 250 million people and some of the most unique nature in the world. But as Indonesia rapidly develops, the pathways chosen will determine the fate of its abundant natural wealth — and the people who depend on it. In more than 25 years of working in Indonesia, Conservation International has built a strong track record of success as a trusted advisor to policy makers, through investing locally to increase community resource management, by financing the protection of nature and initiating a ridge to reef approach to conservation.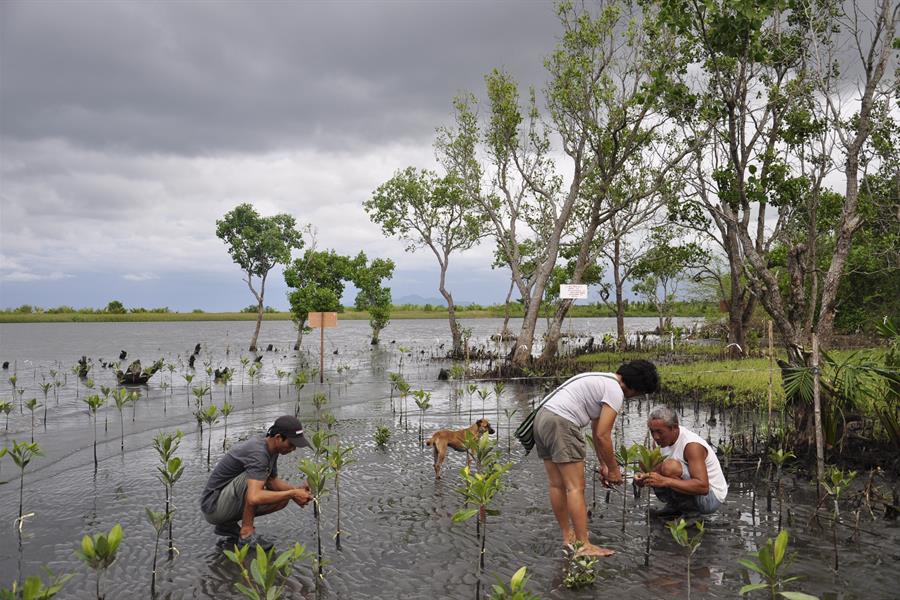 © Nandini Narayanan
The Philippines
Encompassing over 7,000 islands, the Philippines' large landscapes and long coastlines hold some of the world's richest terrestrial, coastal and marine environments. Conservation International has worked with the Philippines government and local communities to value and protect healthy ecosystems since 1995. Here we provide innovative solutions to key environmental issues - such as the loss of mangroves, deforestation, climate change, unsustainable fishing and the illegal wildlife trade. We work across the nation, from the magnificent mountain range of Mount Mantalingahan in Palawan to the productive Sulu-Sulawesi Seascape — to safeguard the well-being of all Filipinos for generations ahead.
© Jeff Yonover
Coral Triangle initiative
Spanning six million square kilometers across Indonesia, Malaysia, Papua New Guinea (PNG), the Philippines, the Solomon Islands and Timor-Leste, the Coral Triangle contains the most marine species, and the highest coral and reef fish diversity on Earth. Here we are promoting gender equality, working with local partners in remote coastal villages in PNG and the Solomon Islands to provide low-cost, community-based resource management. We're also collaborating with the six countries to advance large-scale marine management to ensure nature can continue to support the 400 million people in this region who depend upon it.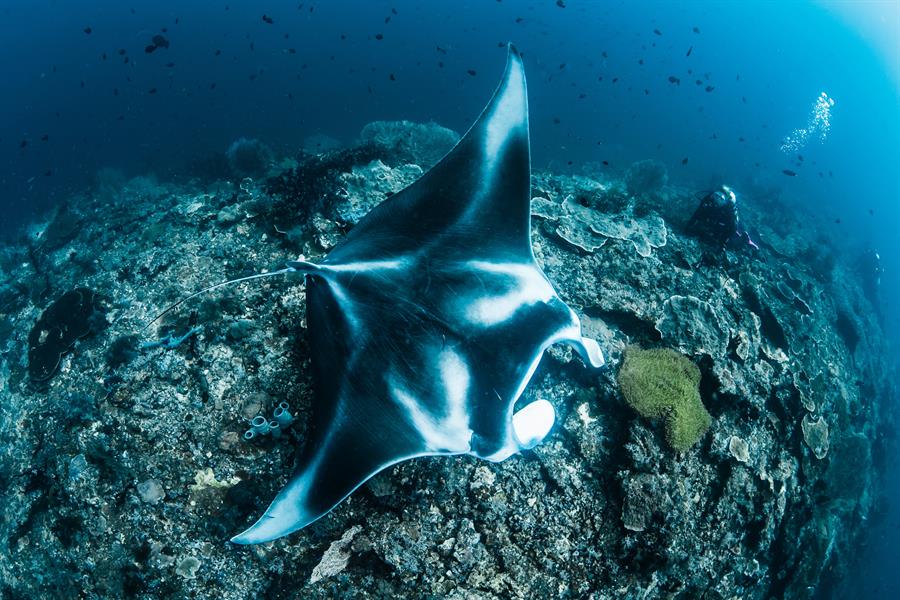 © Shawn Heinrichs
Conserving manta rays
Manta rays are charismatic and magnificent animals that can provide an economic lifeline to local communities across Asia-Pacific, if sustainably managed. Conservation International works in Indonesia, New Caledonia, Papua New Guinea and New Zealand to better understand their movements and behaviors to inform their protection. We use innovative technology and forge strong partnerships with governments and stakeholders to conserve these incredible creatures, and ensure they are valued —so the species, and the people who rely on them, can continue to thrive.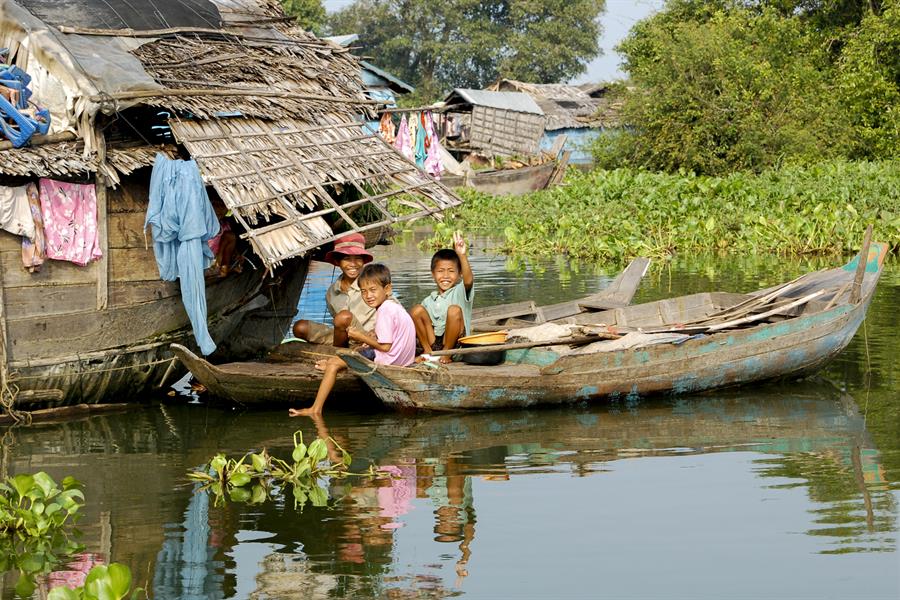 © CI/Tracy Farrell
Our stories
Join Conservation International specialists as they carry out conservation work on the ground, across the Asia-Pacific region. In a special series, our staff share their heartfelt stories on their journey, the incredible natural environments they work to protect and the people who depend directly upon them.
Read more
Like what we do?
Get updates on our conservation efforts in Asia-Pacific delivered to your inbox.
Thank you!